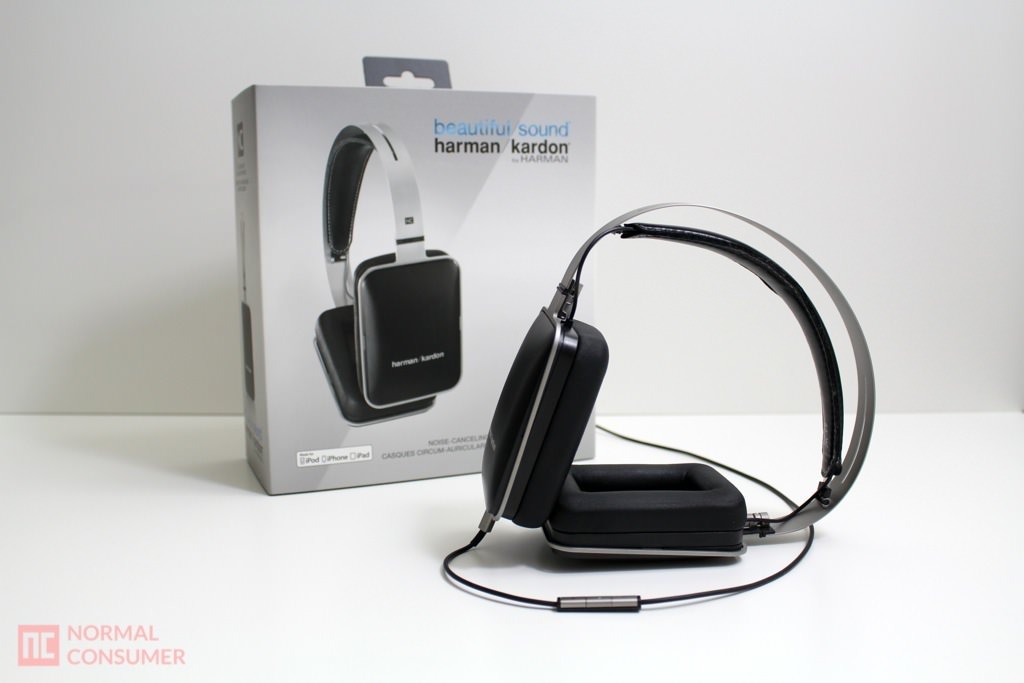 Harman Kardon NC Headphones is an over the ear headphone with noise cancellation technology and passive playback that can keep playing your audio even if the battery dies. Harman Kardon is known to make quality audio products and this is an example of a product that can compete with the popular Bose QuietComfort 15. Its build quality is exceptional and the paddings on the cushions are comfortable even with my glasses on. There is also a bluetooth and wired version if you're interested, but I think this is a solid choice for any kind of environment.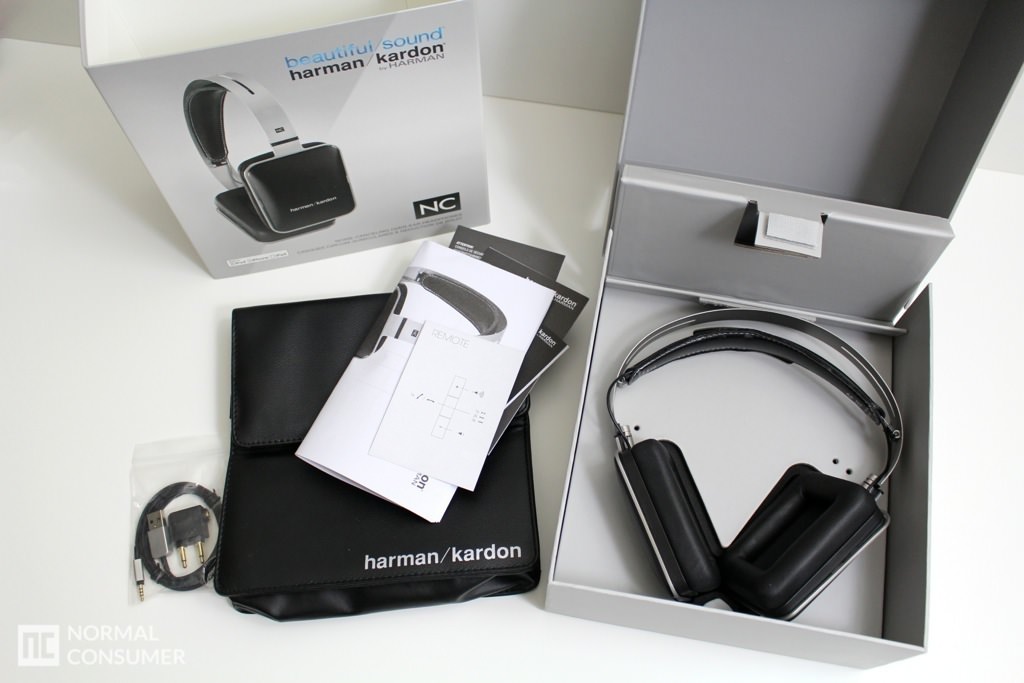 It comes in a nice solid box including the headphones, case, airplane adapter, USB charging cable, 3.5mm cable, larger headband, and some manuals. You can expect other variations of this headphones to be pretty similar to this one.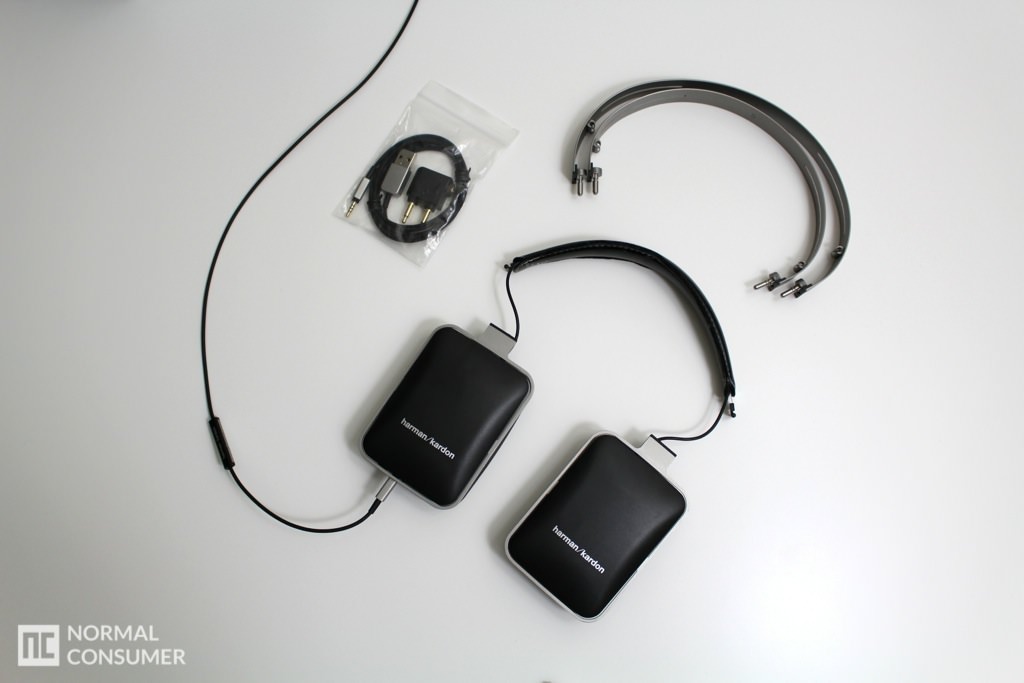 You'd use this by connecting the audio cable into the headphone but first, I had to find a better fitting headband size for my head.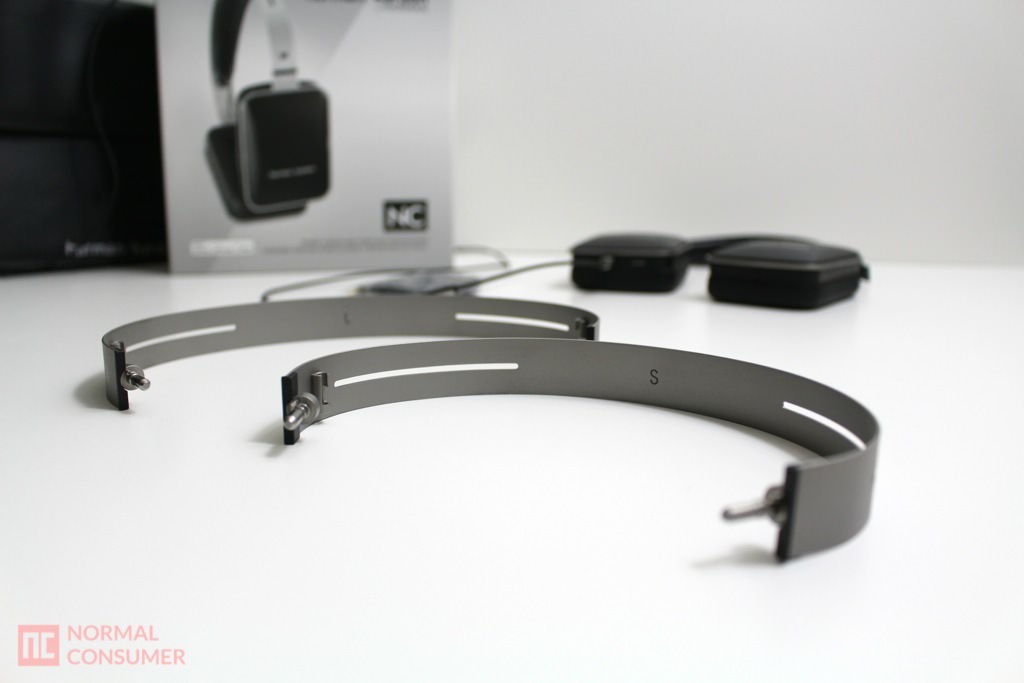 It comes in two sizes: small and large. It's originally attached with small size but it was a bit too short for my head that came with a 6 ft body. So I switched to the large version and it was very comfortable. I do wish there was a medium version that was right in between those two, but the large worked out fine for me. It comes in different sized bands like this because it's not adjustable like many other headphones by stretching it out. However, it keeps the band thinner, so less bulk on top of your head.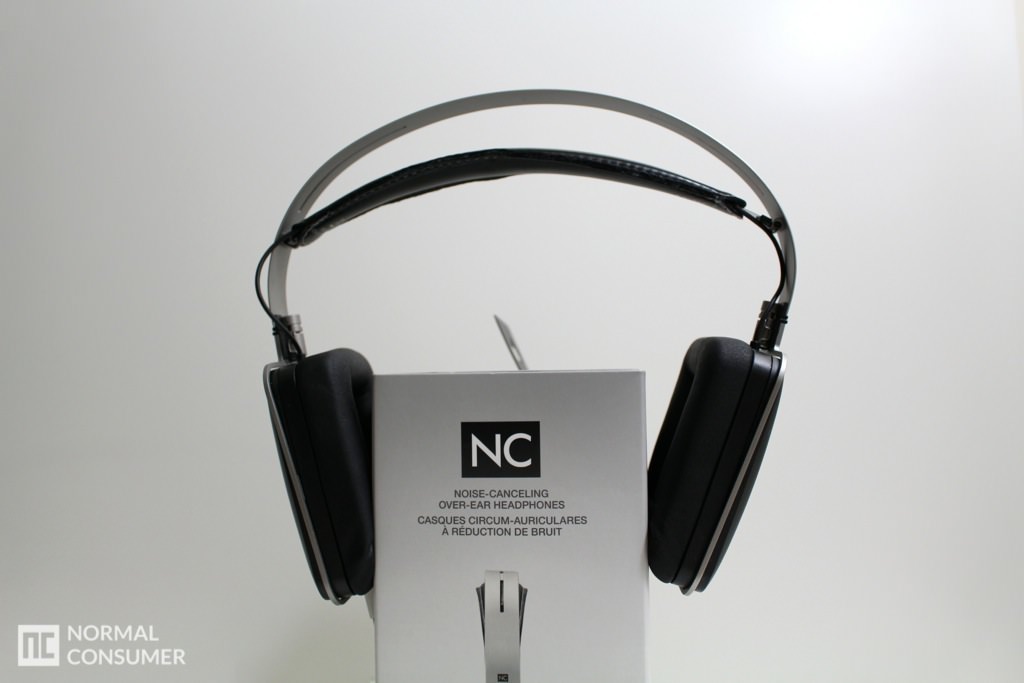 You can see what it looks like if a box were to wear the headphones, and the band is very flexible. It's got a black leather like strap that contains the wiring and sits on the head easily.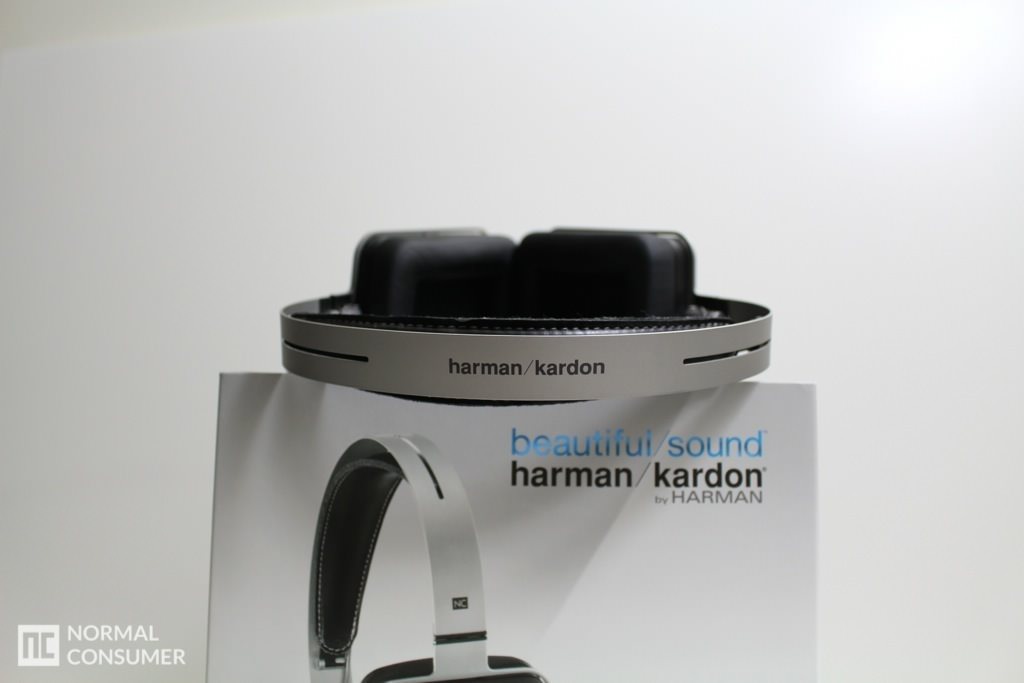 Top of the band is clean and stylish with nothing but a Harman Kardon logo and a cutout on each side.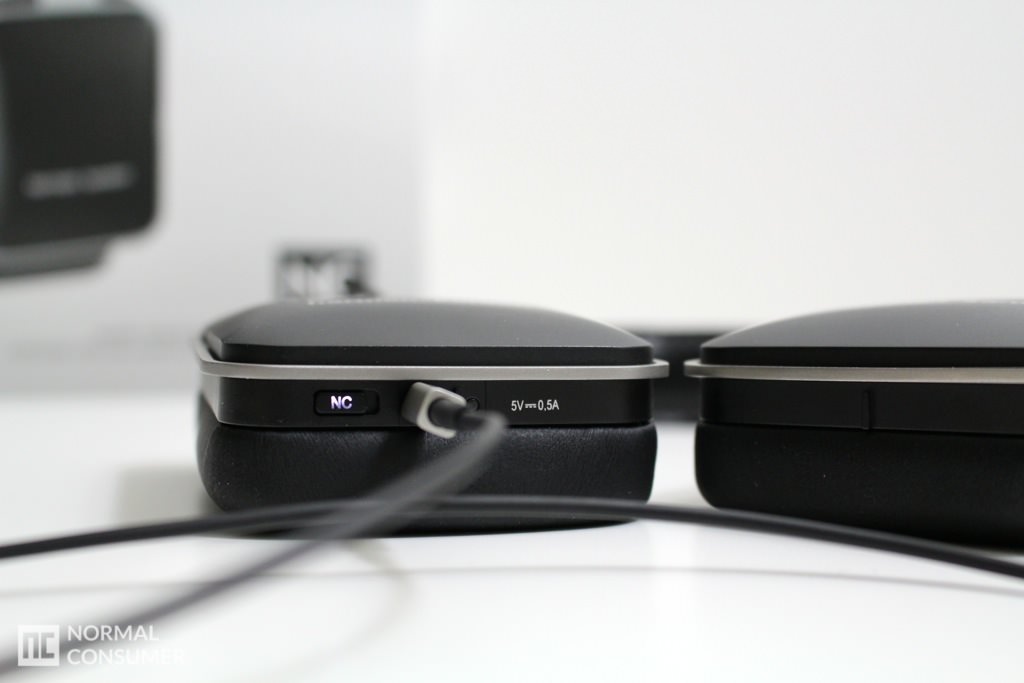 Now, with the sound quality, let's talk about the noise cancellation first. There's a switch on the left side of the headphones that illuminates in NC that cuts out unwanted noises. From using this on an airplane, it was able to cut out the noise made by the engine. By turning it on without any music playing, a hollowness is felt. It can feel like a white noise, but it does reduce most of the external noises well, especially when an audio is playing in the headphones. What's nice is that the music still plays even if the switch is off or when the battery dies. The battery life is advertised to last 40 hours, and I've used for a few weeks until it started blinking in red. It lasts so long that you could probably use it for a month on a minimal use each day, incredible.
Regarding the rest of the sound, I feel that the treble could be a bit higher as it's not the brightest sound I personally prefer. But bass is not bad and sound is full even at medium volume. In fact, I couldn't hear a thing but my music that I had to be tapped on my shoulder to get my attention. Perfect companion for enjoying your music without distractions.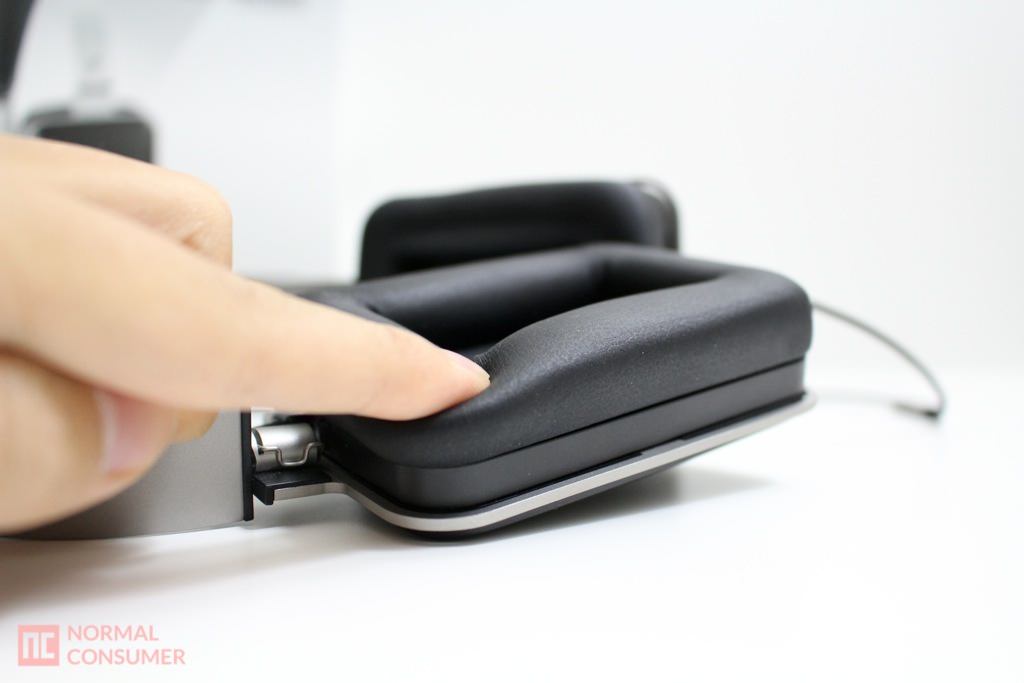 The fitting of this headphones is excellent in my opinion, except for the part where my ears get a little warm. The padding cushions are very soft and it comes right back up like a memory foam.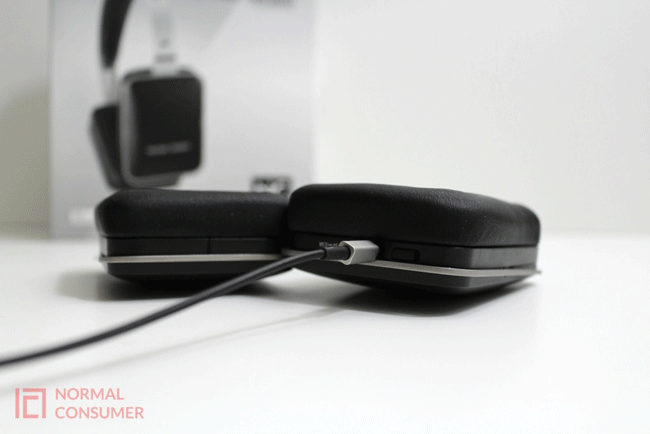 It also comes off so easily as the paddings are magnetically attached to the main headphones' body. This is great because it makes cleaning easy if necessary, and also can be replaced any time if they wear out over time.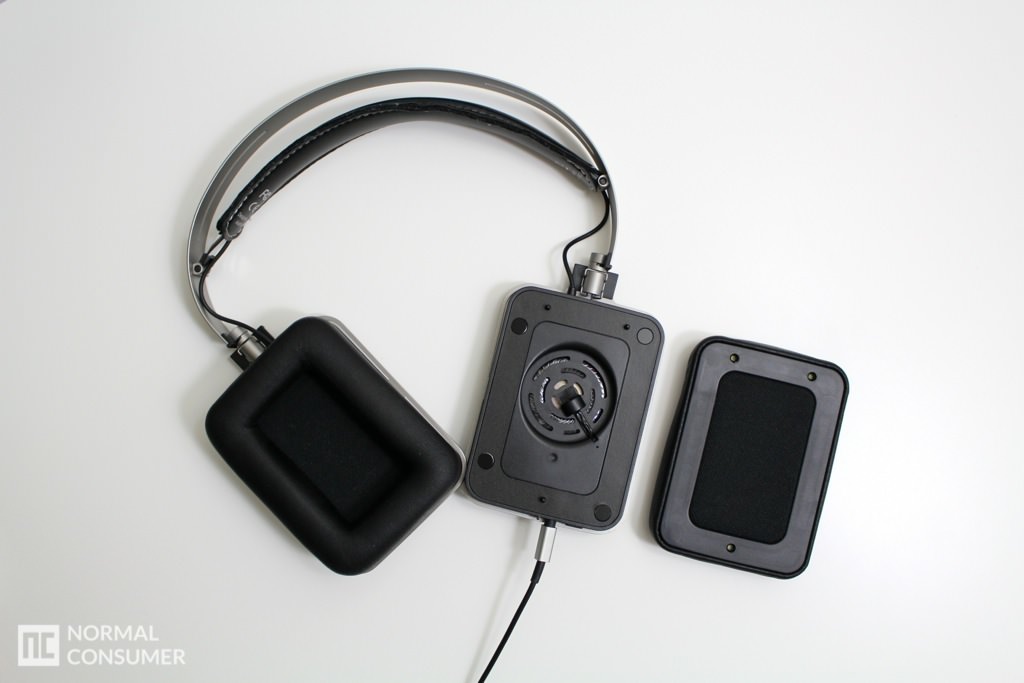 Just like that, simple.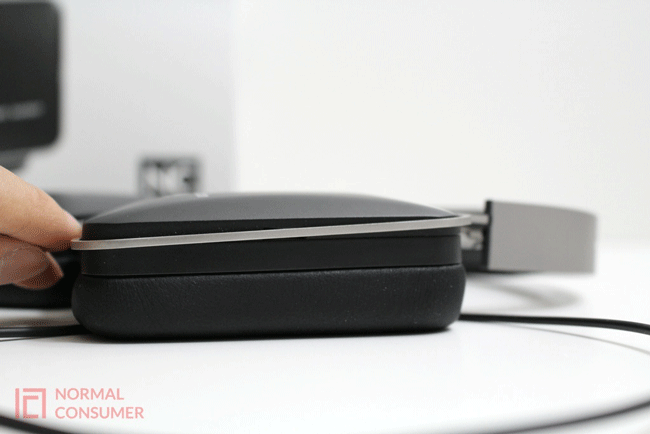 It also adjusts in the right angle of your face to fit well. Quite a cool mechanism indeed.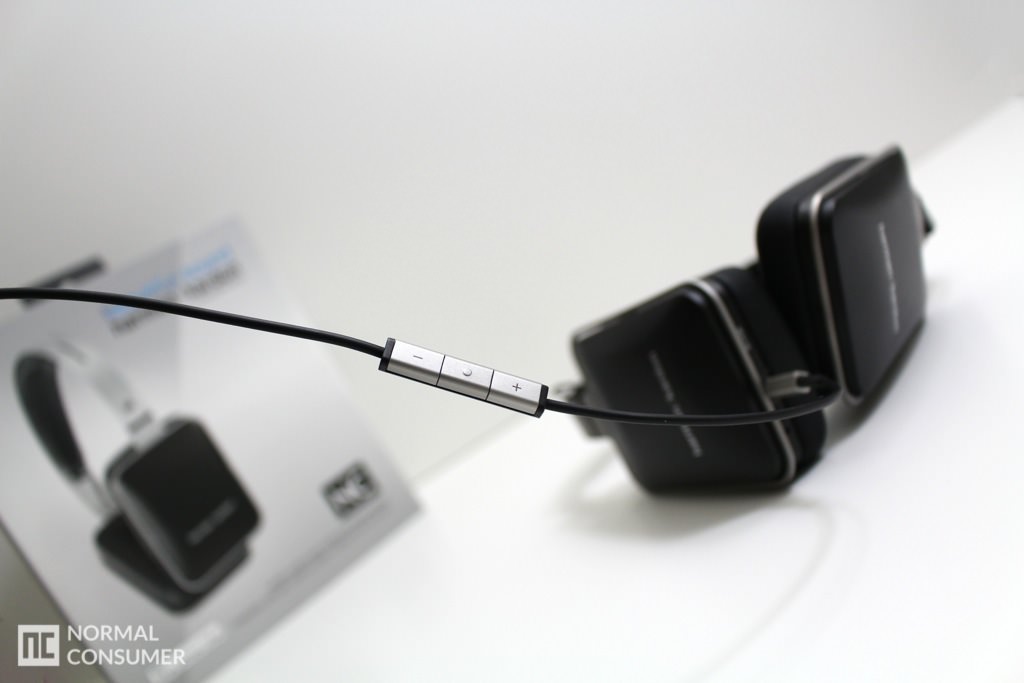 This is made for iOS device so it works by having volume controls on top and bottom, and the middle button to pause, play, or to skip tracks by the number of presses. On Android, pause seems to work but the volume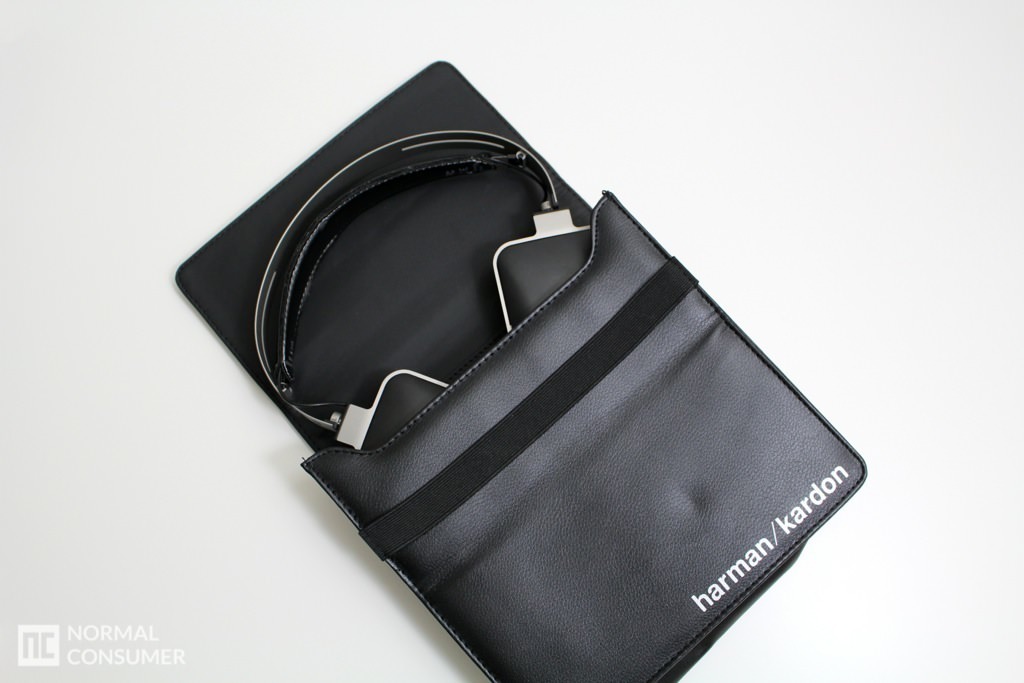 Lastly, the carrying case does a pretty good job of carrying the headphones turned sideways and it slides down right inside the pouch. It's a flap without any zippers so it'll be convenient in places like a library, but I think the case could've looked better.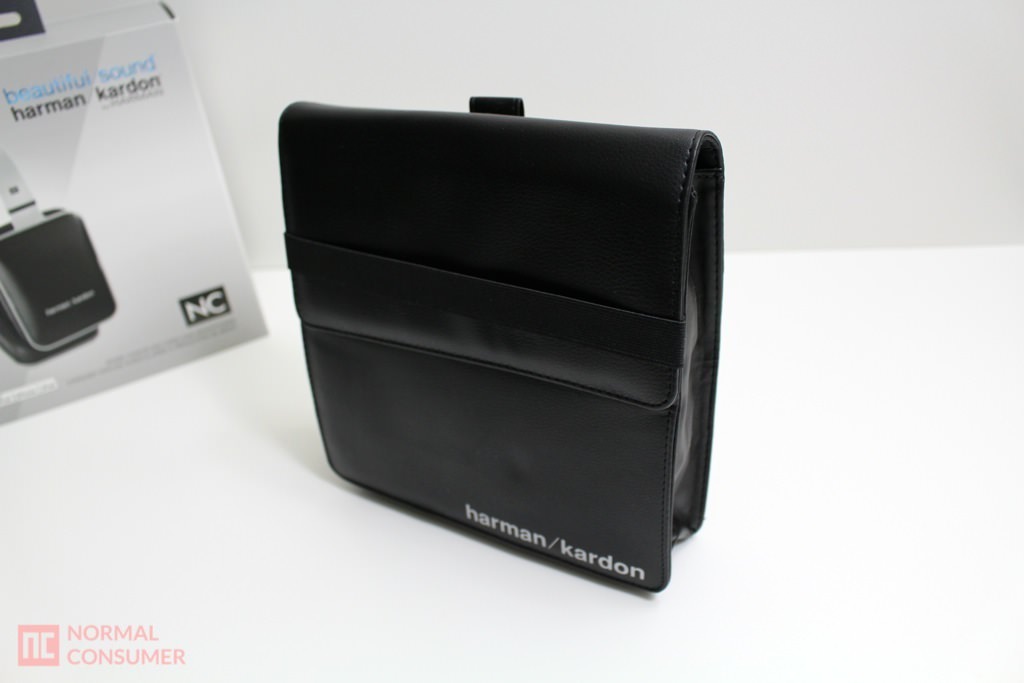 Harman Kardon NC Headphones stands as a strong option amongst the noise canceling headphones. It looks and feels very premium and it's been working as good as new for many months I've had it so far. The ability to keep listening to songs even when noise cancellation is off or when the battery is dead is a win. Its retail price of $300 could scare you off, but I'd definitely give it a consideration if you're in the market for noise canceling headphones!
Pros
+ 40 hour battery life
+ Noise cancellation
+ Passive listening when battery is dead
+ Cord with inline controls is long and feels good in hand
Cons
– Treble isn't the clearest
– Price competes directly with Bose QC 15
– Wish a medium sized headband was available