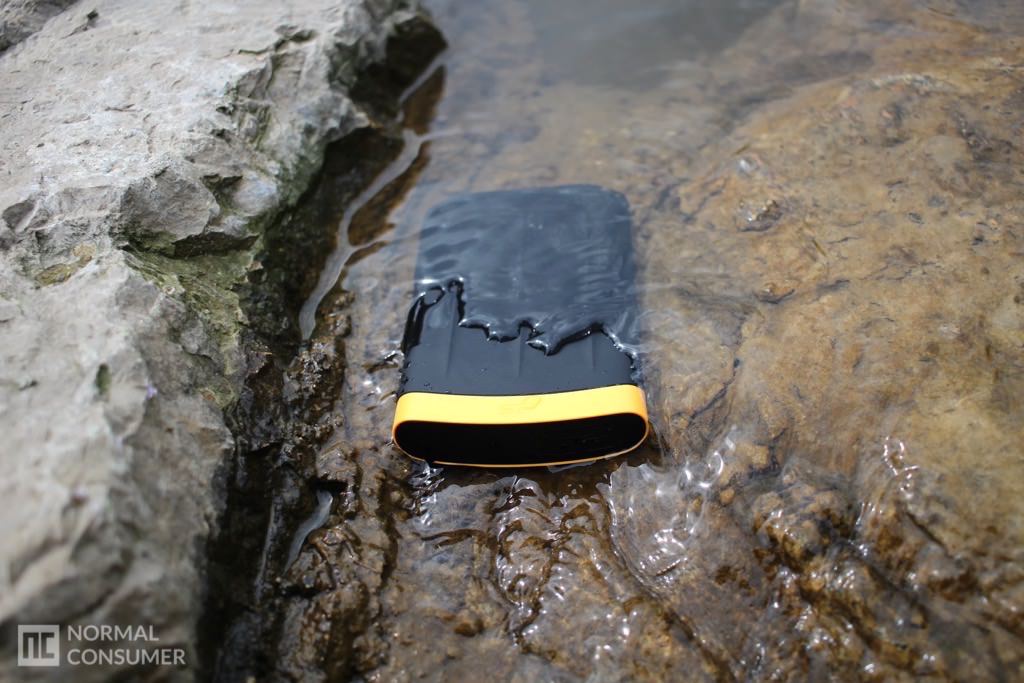 Silicon Power Rugged A65 External Hard Drive is a super durable external hard drive that has military grade protection from shock, dust, and even water. While I wouldn't recommend you to transfer files in the water, the fact that it would survive in shocks and rough weather conditions is an assurance that the data inside will be safe. This comes in a size of 1 TB we're checking out and 2 TB. It's time to check out this rugged hard drive and see how this handles with water!
It comes in a simple and clean packaging with the hard drive covered in black rubber.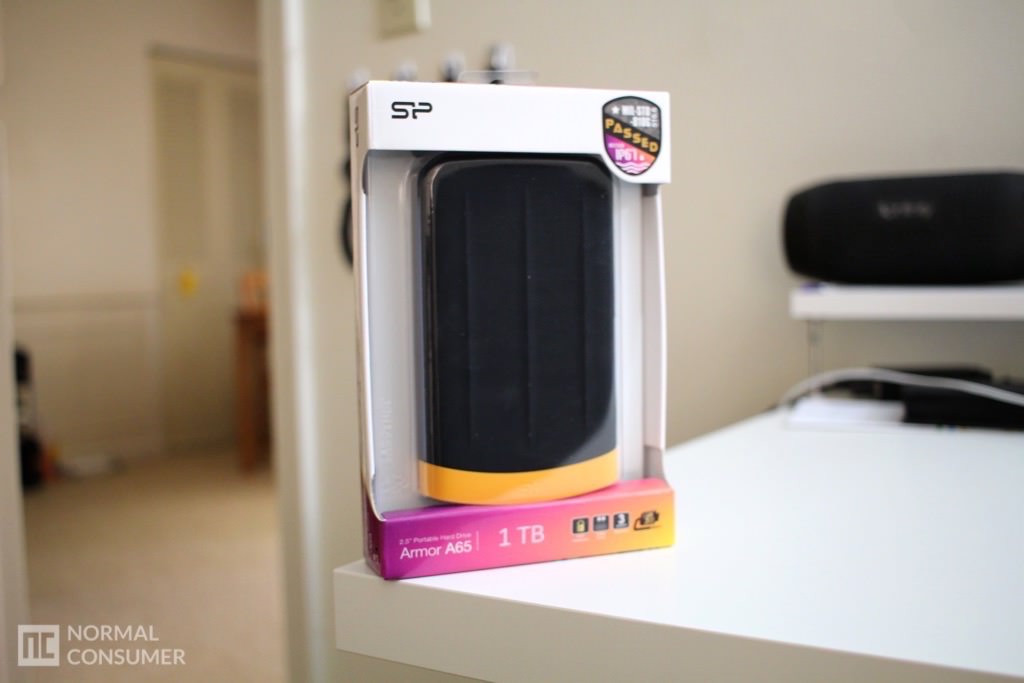 Inside the box, there's the hard drive, a USB cable, and a few papers. The hard drive inside may be a normal spinning hard drive, but there are many layers that makes this hard drive shockproof, waterproof, and dustproof.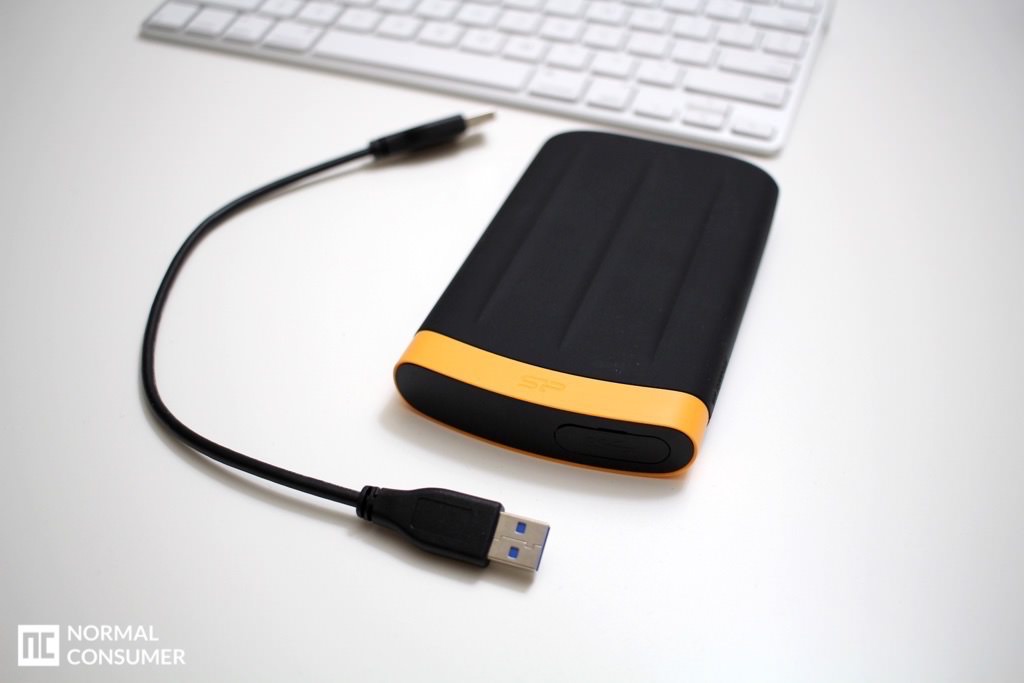 On the other side of the hard drive, there's a little flap that you can use to insert the USB cable to carry around. I'm okay with design except for one thing – water will go underneath the rubber if submerged and I'd highly recommend letting it drying completely before plugging it in.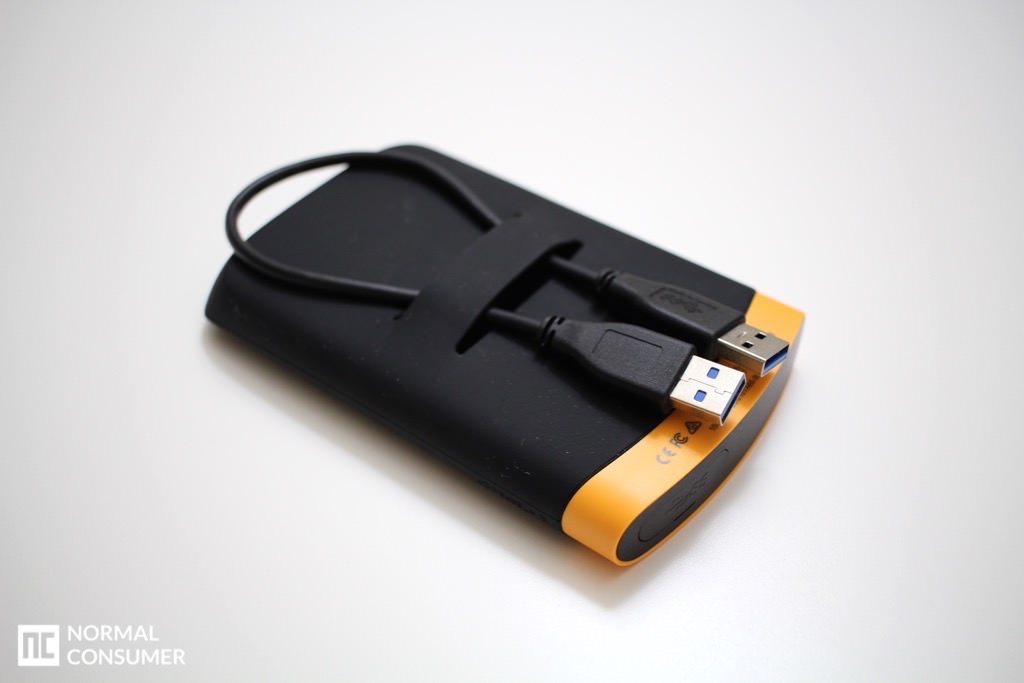 Because of the waterproof design, the USB port is covered and need to be unplugged in order to be used. Let's plug it into a computer and see how well it performs!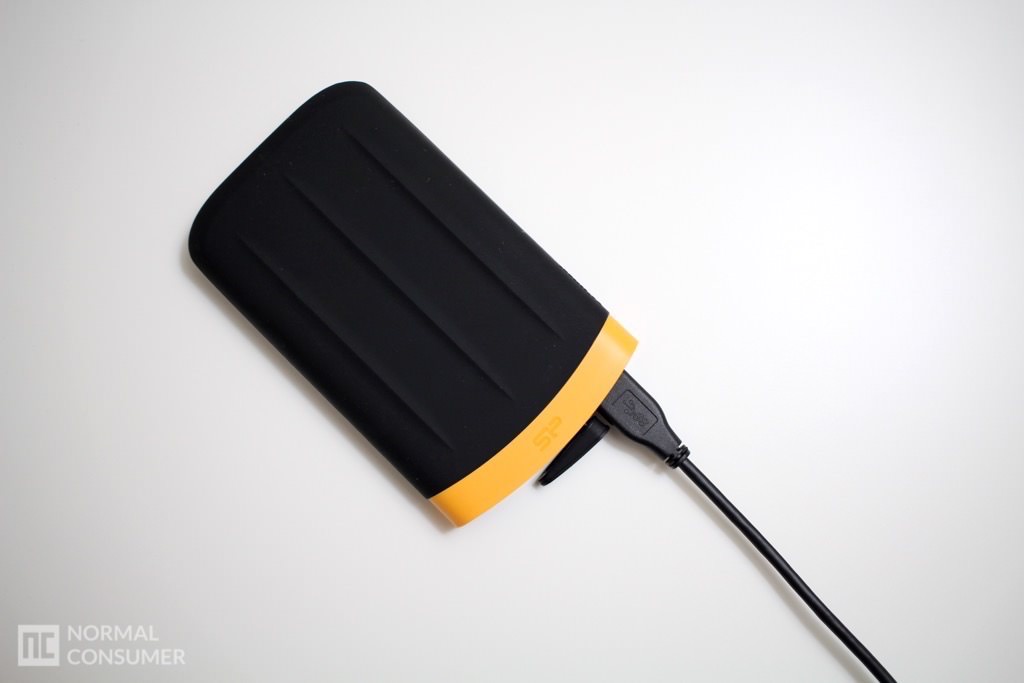 From running the Blackmagicdesign's Disk Speed Test on my Macbook Air, I was able to get 120.8 MB/s and 119.9 MB/s for read and write respectively. This speed of about 120 MB/s for both read & write is pretty solid, and easily will transfer all of your large files.
Now that we know it can transfer files well, it's time to dunk it inside some water. I took this to a park nearby and dropped it inside the water without any hesitation. Yes, it's fully submerged. I've never done this to a hard drive in my life!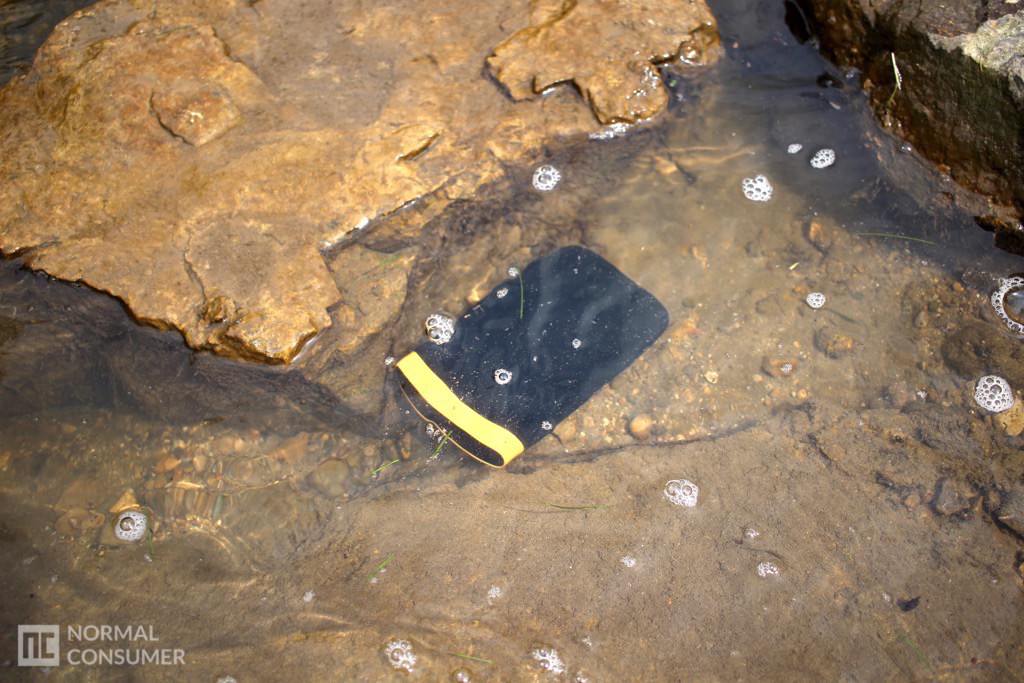 After the hard drive took a nice bath, I thought I'd give it a nice rinse by the rock. It sat like this for about 15 minutes like my actual shower.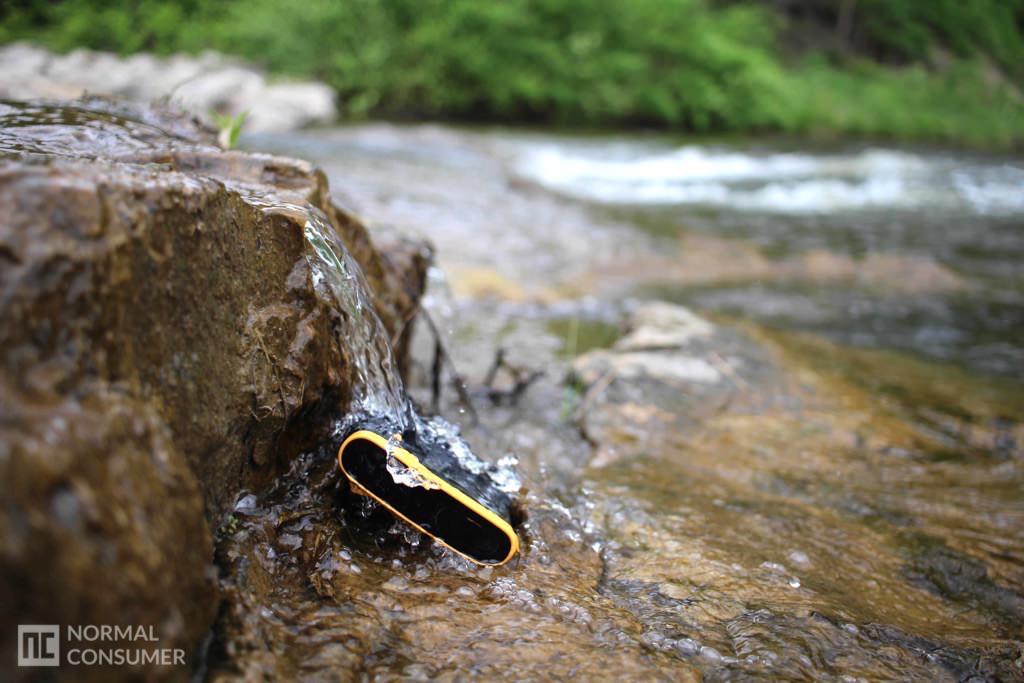 I guess it didn't want to go home yet, I intentionally dropped it on the rock a few times and it stayed like this for a while.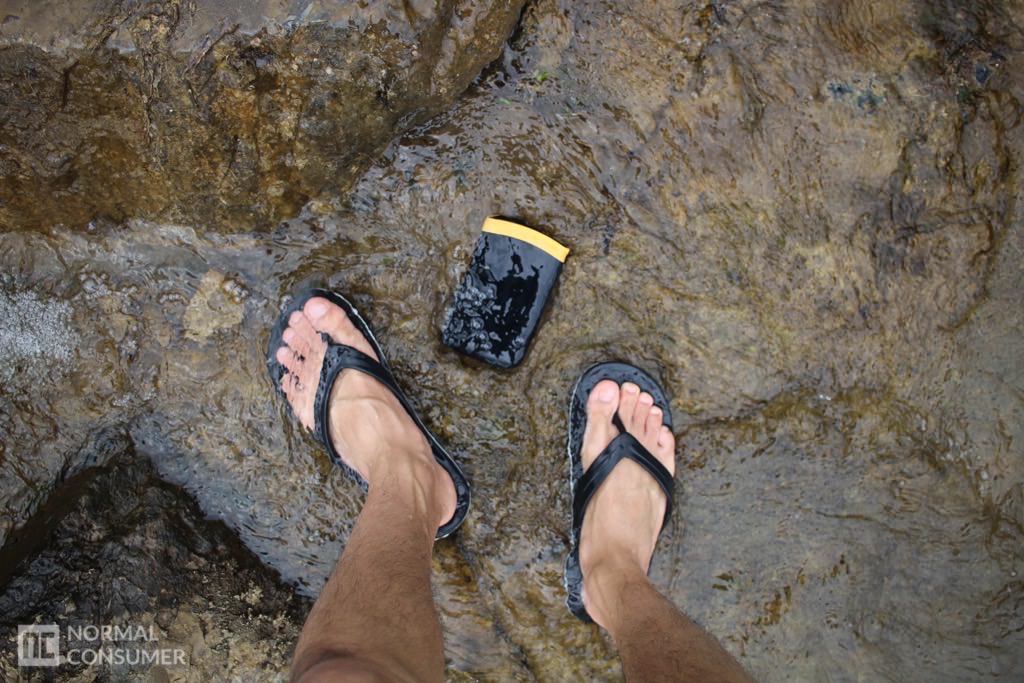 Then this ruggled hard drive dried outside and there wasn't a need to worry about it falling from this wood fence, because it's supposed to hold up to these drops. The only final test left was to take it back to a computer and see if it still works well.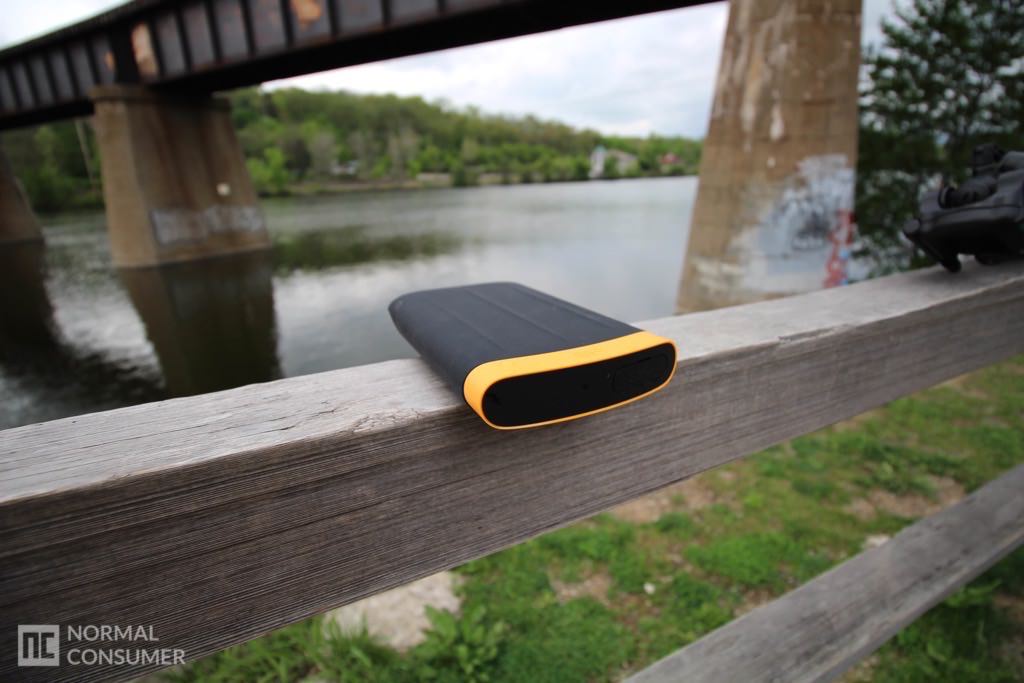 After letting it dry thoroughly underneath the rubber sleeve, it was plugged back to my computer. I was honestly a bit anxious to see if it would work or not because of how much water it's been exposed to, but it worked well! I suppose the USB cap and its body was sealed well enough, and no water got inside the housing of this rugged hard drive! This Silicon Power Rugged A65 External Hard Drive is a perfect external hard drive for traveling and even for those who feel inclined to go swimming with a hard drive! You may not need all the protection, but you can never be too safe with your data, so get these if you'd like to be safer!
Pros
+ Waterproof, Dustproof, Shockproof
+ Reliable speed and performance
Cons
– Rubber sleeve is a dust magnet
– Rubber isn't glued down so water can get in underneath