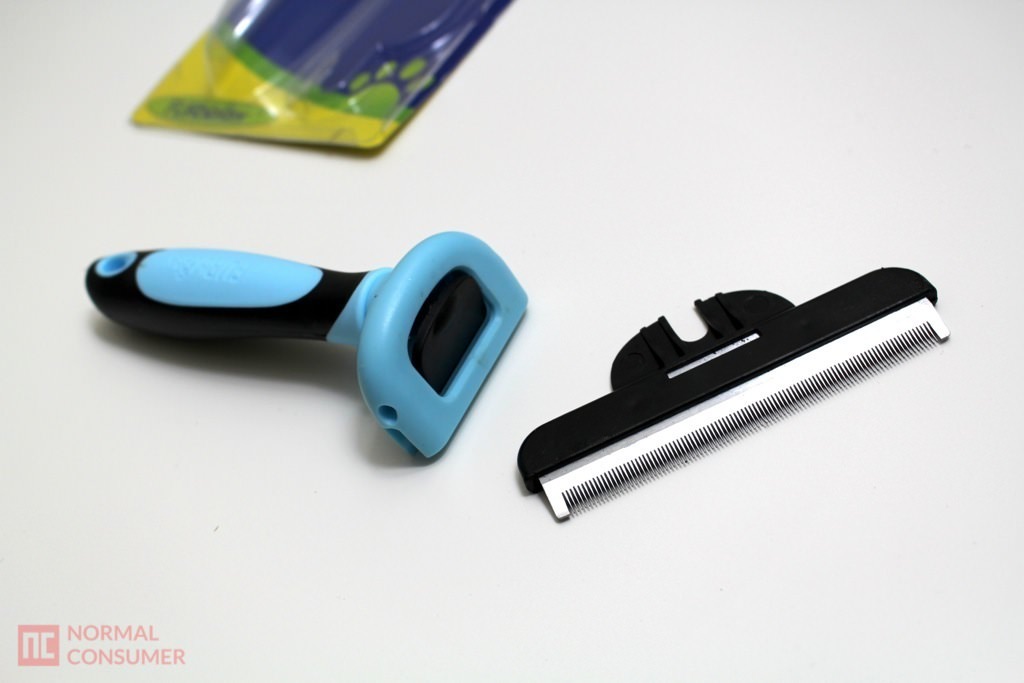 I never thought I'd ever try using things like this, but DakPets Deshedding Tool is a handy dandy tool for hairy pet owners, especially if the pet sheds a lot. Of course the amount of hair that falls off will vary significantly depending on the animal and its species, but I'm an advocate for anything that helps with shedding, which is why we have this deshedding tool up for review today. While there are some alternatives such as FURminator for dogs and cats, DakPets guarantees to reduce shedding by up to 90% or money back, whoa. Its price point wins over the other brand name easily, and works for both cats and dogs and not for one specifically. Let's start deshedding!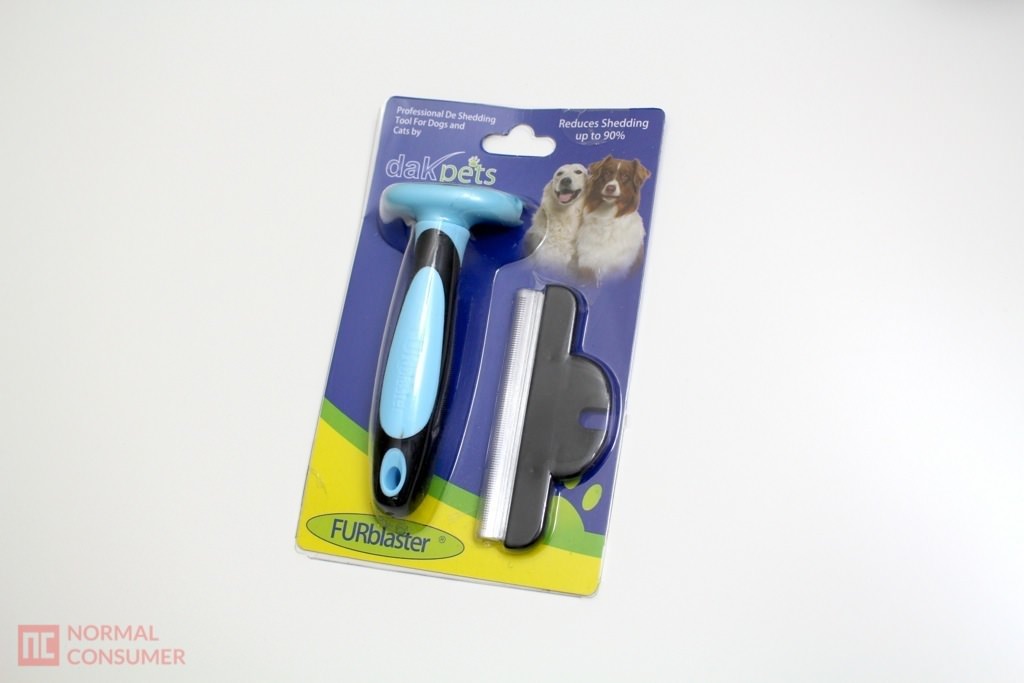 The packaging isn't all that special and comes in a flimsy plastic with two main pieces, handle, blade, and nothing else. Those pieces obviously attach to one another, and you're able to remove it, but I'm not sure why you'd need to do that. The deshedding tool itself is fairly solid and the blade especially feels very durable. It almost looks like a buzzer that can cut your hair, but it's a lot wider to cover more surface area of the pets.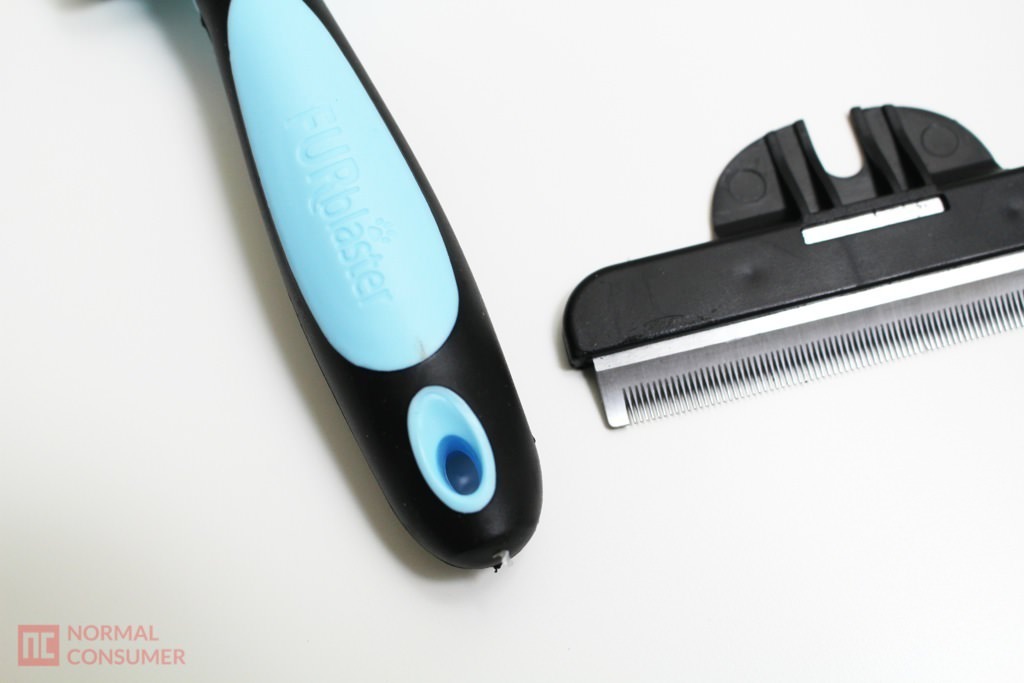 To test out DakPets Deshedding Tool, we found a volunteer named Bapool who's a white haired cat with some serious shedding problems. Her hair was about an inch long and would fall off so easily that she was a perfect subject for this trial.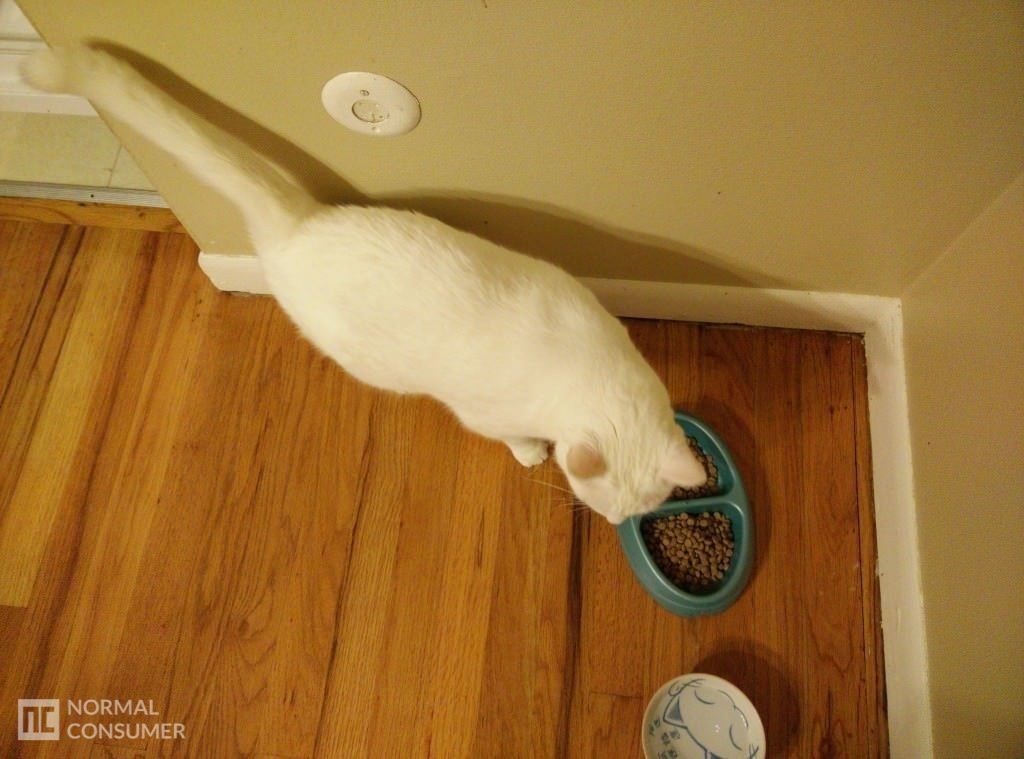 Deshedding began by gently brushing through the cat with this deshedding tool across her body, front to the back. Within a minute, the blade was covered with all the lose hair and collected a pile already. The cat didn't seem to be bothered by it much and actually took it very well. This deshedding process was quite enjoyable as I can see and collect all the hair that would've fallen off.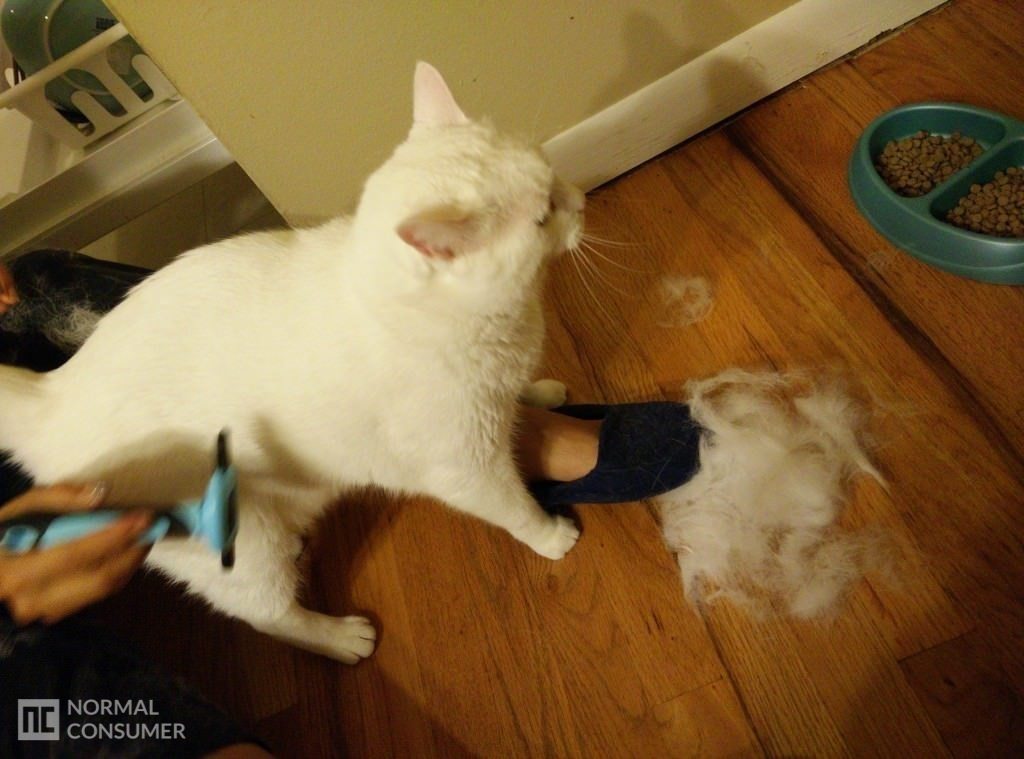 After about 10 minutes of deshedding, less and less hair came off and look at how much hair that this tool took off. The ball of hair makes the cat look like a poodle and she must've been surprised too, by the look of her, haha.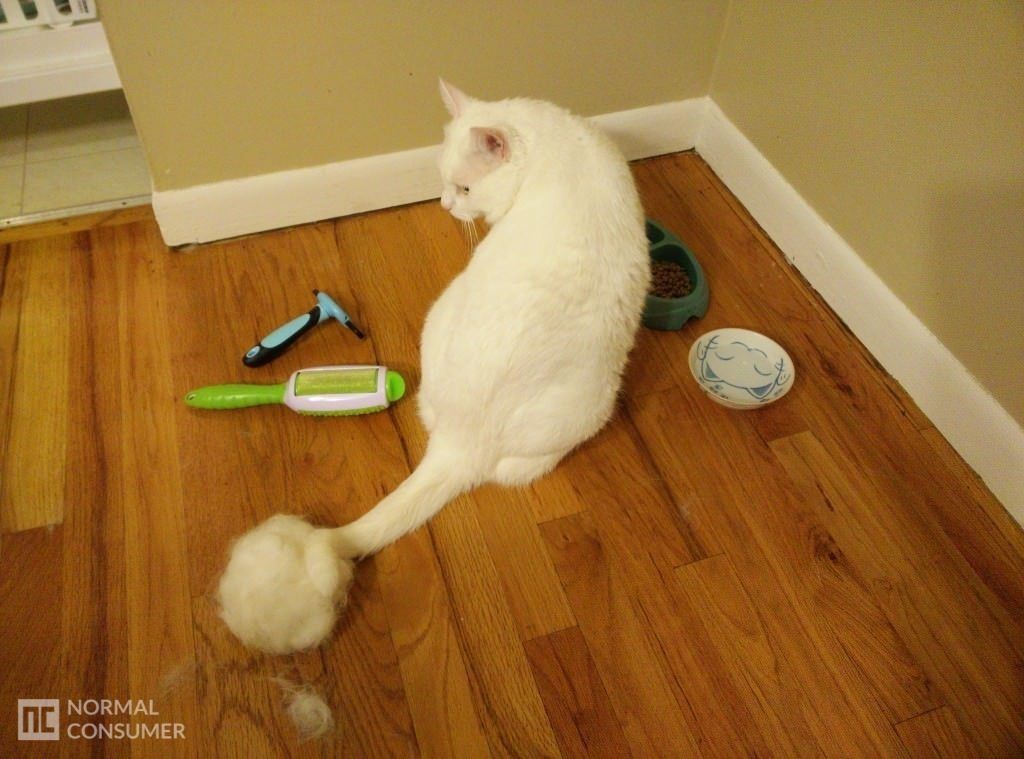 I'm not even a pet owner and I can tell you that DakPets Deshedding Tool is a great and affordable way to reduce your pet from shedding and keep your home cleaner. There's no moving part or anything to break, and I can see this tool lasting forever. No need to look at brand name like FURminator, and this is what you need if you own any kind of hairy pet that sheds.
Pros
– Affordable
– Multipurpose (Cat, dog, short/long haired)
– Durable
Cons
– Packaging could be a little better. There were a few dark marks on the tool out of the box
UPDATE: DakPets' version became more expensive over time and this other brand MIU Color sells an identical one at a lower price here.