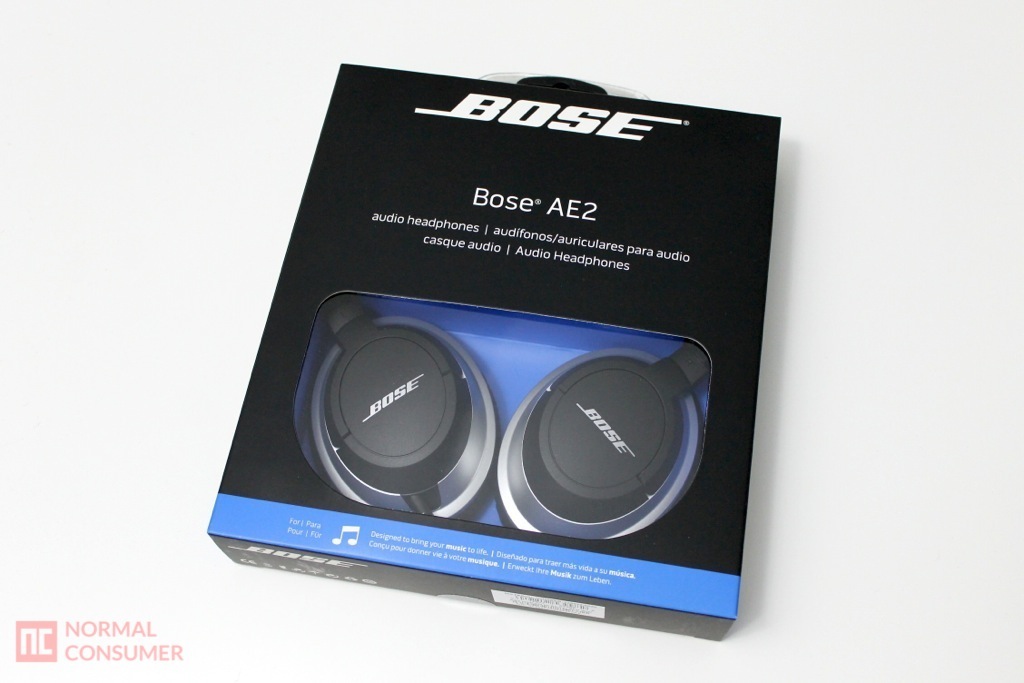 Bose has always been renowned to make quality audio products and you'll often see speakers built in higher end cars. While audiophiles may not agree, I personally carry Bose IE2 around with me wherever I go, and can vouch for their quality products. Bose AE2 Audio Headphones is an over the ear version of many audio products that they make. It's extremely comfortable and you can wear it for many hours while it lacking noise cancellation offered in their high end Bose QuietComfort 15. Let's take a look!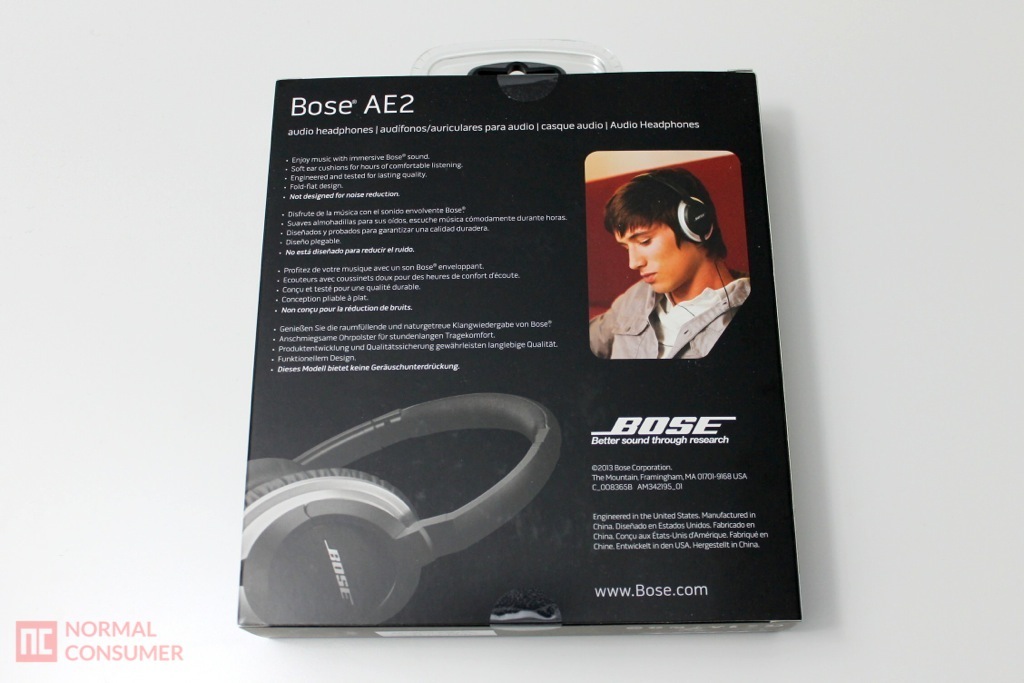 Packaging is in a simple rectangular box that displays portion of the headphones in the front proudly rocking the Bose logo. The front isn't too informative and looks a bit dull and boring. The back isn't any much better with a lot of words translated into a few languages, but the italicized bullet point "Not designed for noise reduction" does stand out as a disclaimer.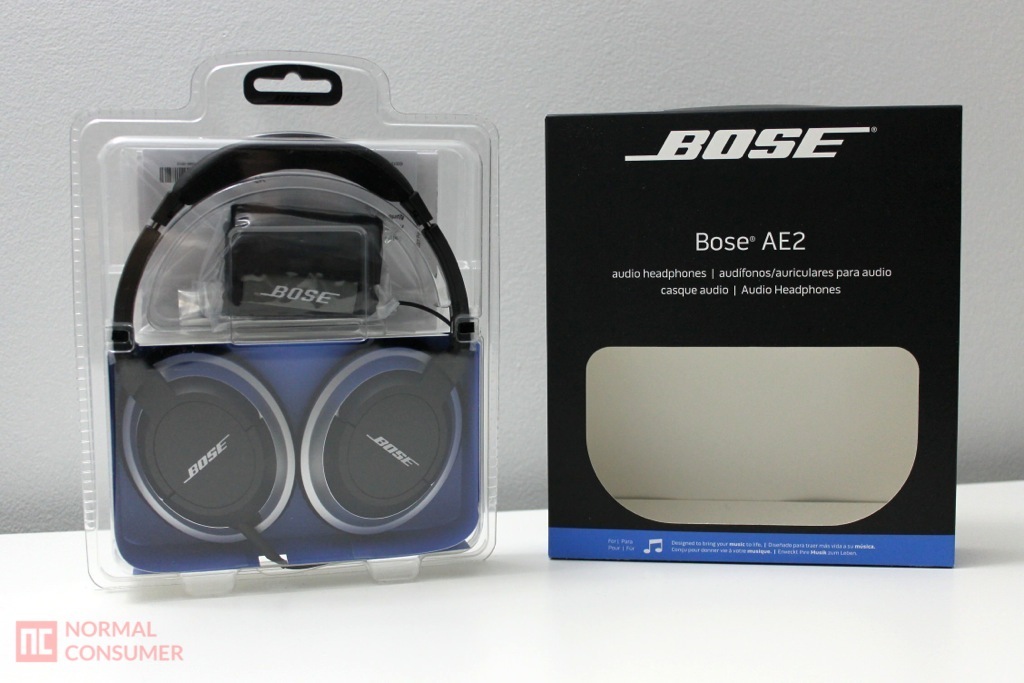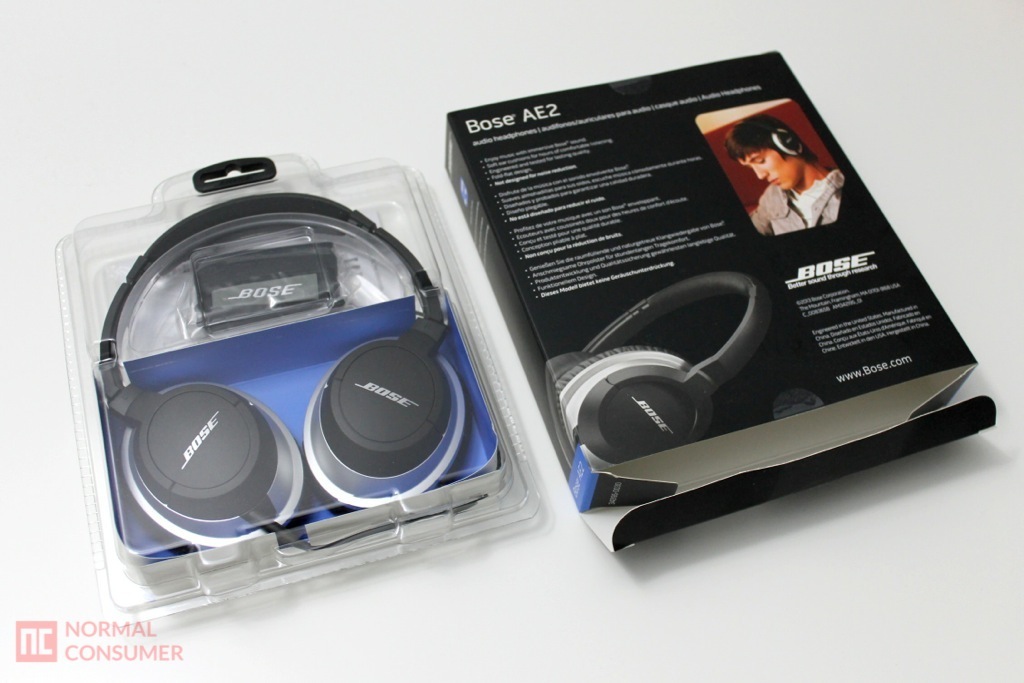 By cutting the round tape, a plastic packaging is revealed showing the rest of the headphone and a little drawstring bag to carry the headphone.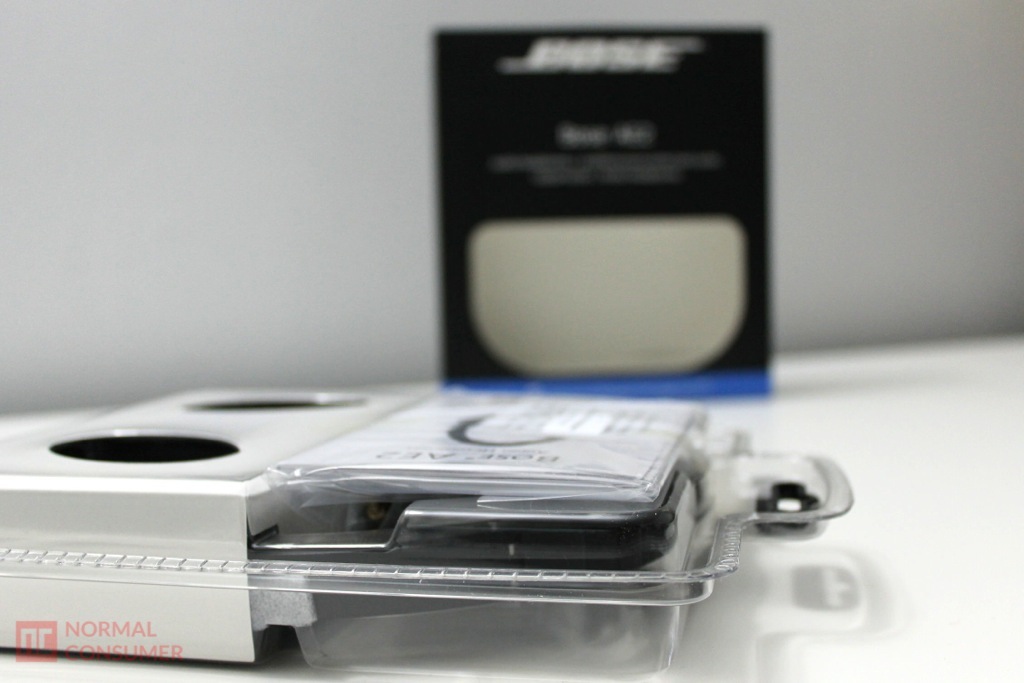 My biggest complaint about Bose's packaging is how difficult it is to open the plastic part that seals the headphone in place. It's so thick and heavy duty that one may easily cut himself while trying to open this package. After learning to be more cautious after getting a cut while opening Bose IE2…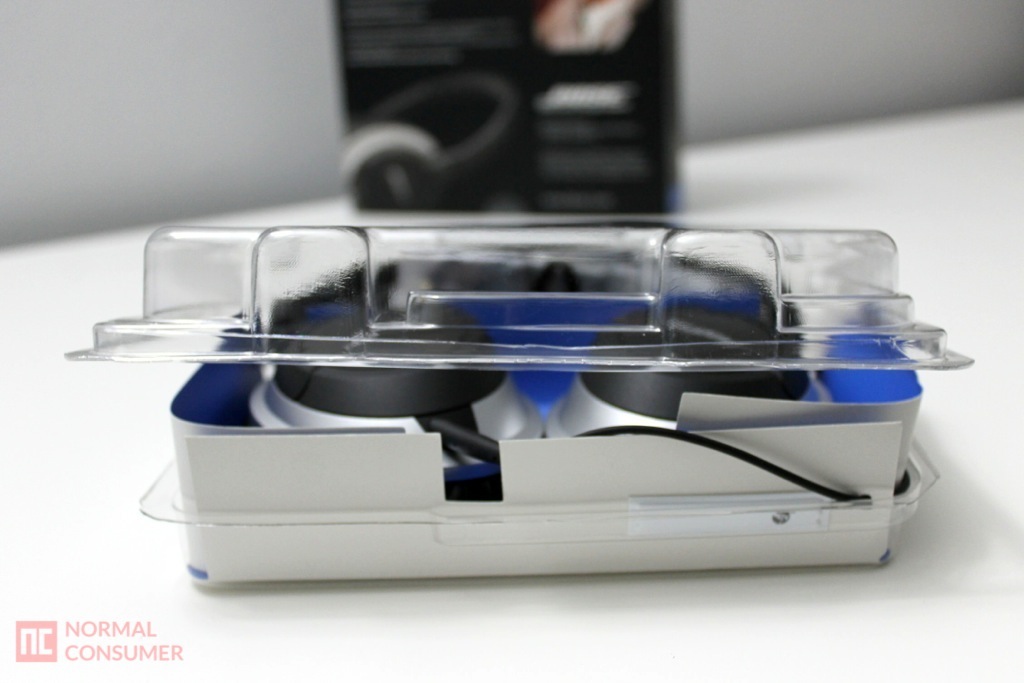 Got it to open up without any cut, but I never liked their packaging because of that. Let's get to the more important part – the actual headphones.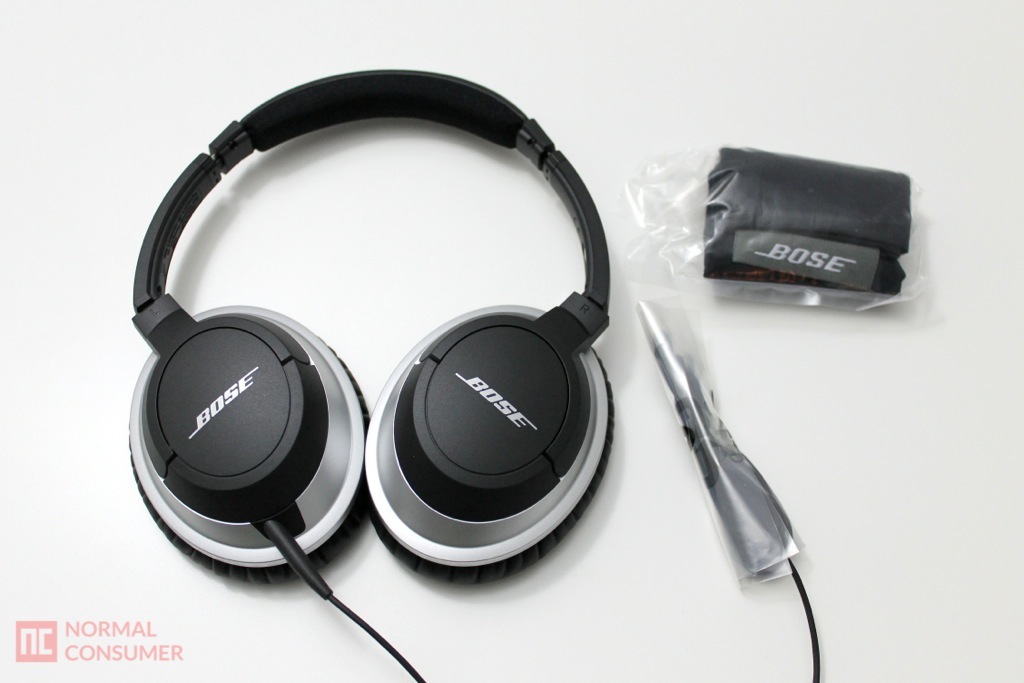 The headphone feels light and one may even consider call it flimsy, but the build construction is solid and earcups fold flat for easier portability. We may all wish that it folded up all the way, but good enough. Inside the earcups, it's hollow and there's a sense of… "hm something's not right." However, those thoughts disappear when you put it on your head. The cushions on the earcups and on top of the band are extremely comfortable and I've found it to be comfortable wearing it for many hours even with my glasses. Out of so many headphones I've tried, this is one of the most comfortable over the ear headphones and I'd definitely recommend for a long hours of work or even to keep your ears warm on a cold day in place of earmuffs!
Sound is decent. I'm no audiophile and won't be doing any scientific tests, but I could tell you that the sound I hear is not bad, while not amazing. Because of my expectation that comes with the amazing sound I hear on Bose IE2, it doesn't quite meet it at all. That doesn't mean it's bad either however, just not as good as Bose's other products.
Aside from that, it's a good set of headphones. The lightweight construction and soft paddings allow comfortable and long lasting usage, and wire only dangles from one side of the headphones so that it won't get in your way when you're eating or something. If you'd like, you can upgrade this set to a Bose AE2i by replacing the cable with a AE2 inline remote and microphone cable as easily as unplugging the original and plugging the new one back in. +1 for having that option even though that wire with remote and mic is a bit pricy. One may also wish it came with a sturdy case to protect the headphones like the ones that come with Bose QuietComfort 15. The drawstring one that comes with AE2 will protect from scratches and blemishes from physical contact, but it won't stop a heavy object possibly crushing it in a bag. An option would be to buy a more defined carrying case like this one.
In overall, if you're looking for a comfortable set of headphones that will last you a long time, go for it. But if you're more of a bass person or an audiophile, maybe not. Its comfortable paddings, long and thin cable all add up to a very lightweight and portable headphones that will be pleasant to wear. I wish they had made it a bit more premium like the Bose logo that could've been something better than printed label that may fade over time, and inside of the earcups that don't look like a high-end set. It does some noise reduction simply because it covers up both ears, but it's no QC15 or Harman Kardon's NC. I'd personally go for Bose IE2 instead since a cheaper product is able to produce better sound in my opinion, but AE2 is surely so comfortable that you need to try it on yourself to believe it.