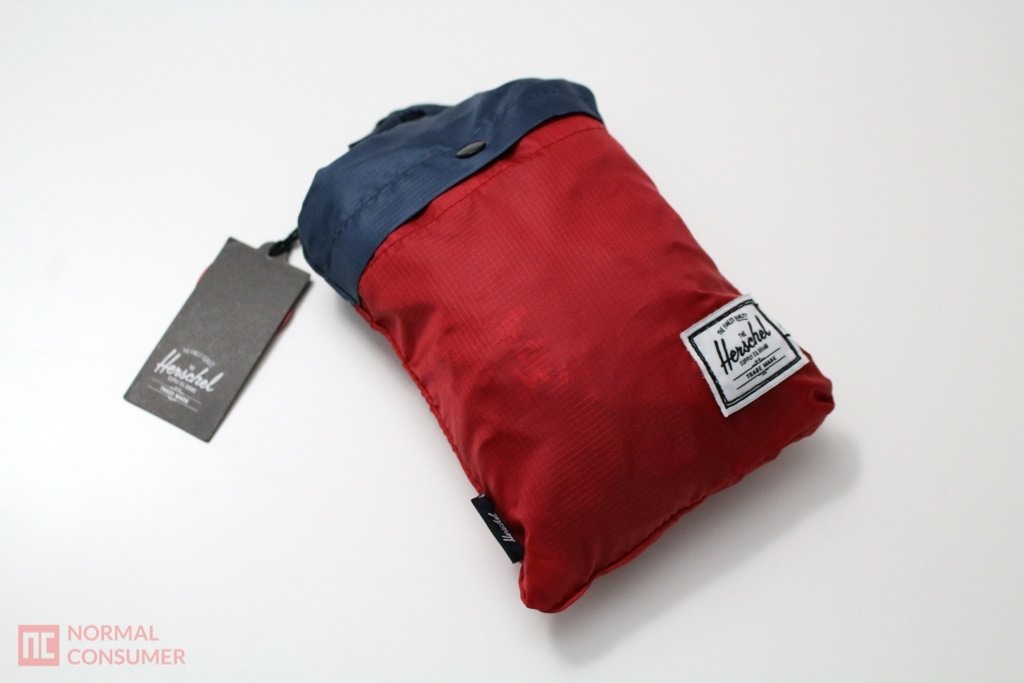 Out of all kinds of backpacks out there, Herschel Supply Packable Daypack gives you a light option for a day trip or carrying not many heavy things. While the other lines of Herschel bags often includes laptop sleeves with durable fabric, this bag is perfect to carry lighter things with style and minimum bulk. Some may say the nylon doesn't feel so sturdy, but it proved to handle decent amount of weight, and considering how much space it takes up when folded up is quite nice. It could look like a fancy grocery bag at first, yet it expands into a nearly full sized daypack after unbuttoning and flipping it around.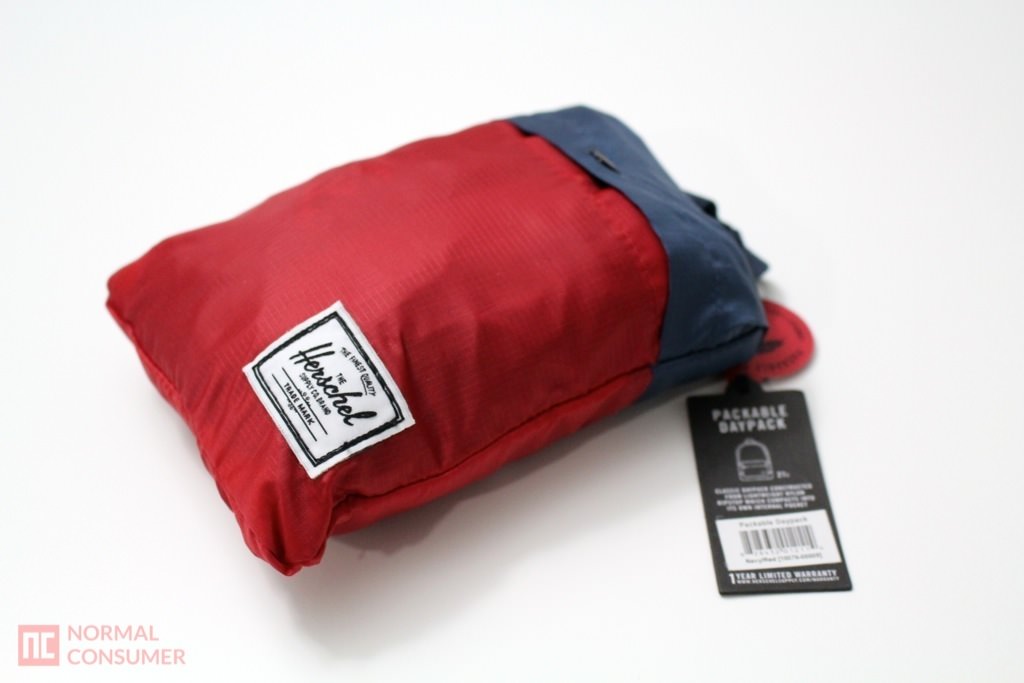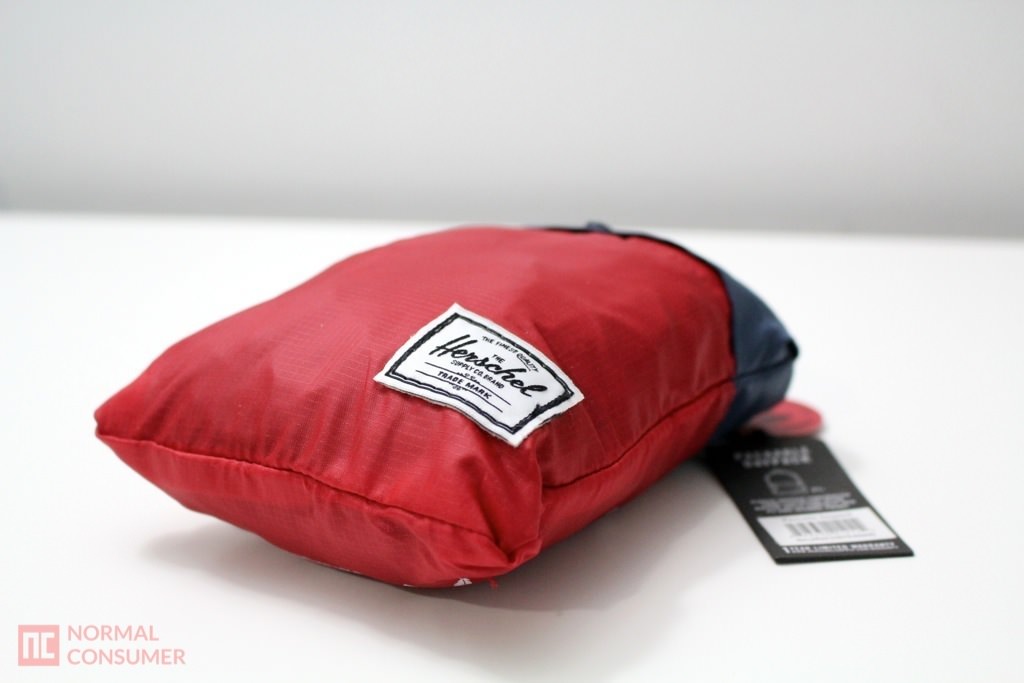 By unbuttoning, you can start flipping the little tote inside out and transform it to a full bag.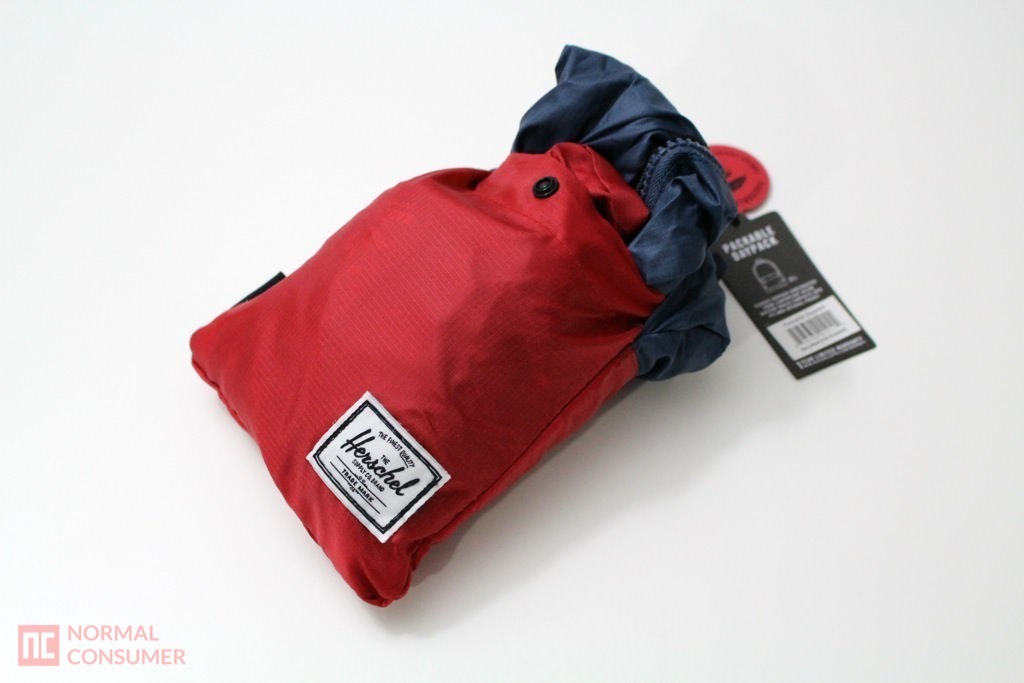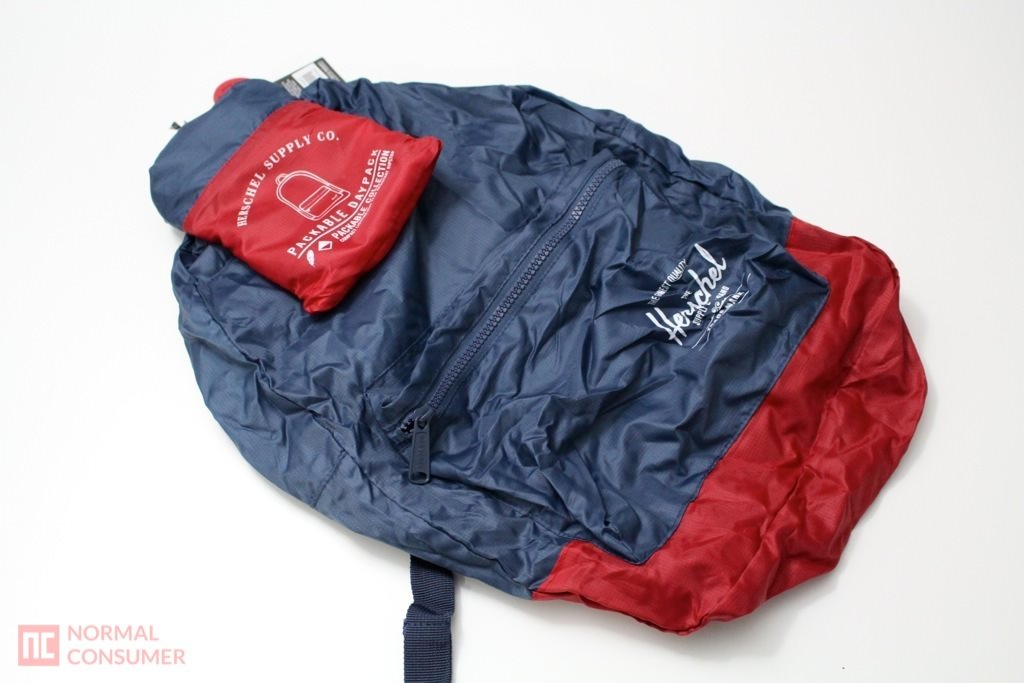 You can see the little pouch and the expanded bag together in size comparisons, and it slips right inside the bag to serve as a little pocket if you'd like.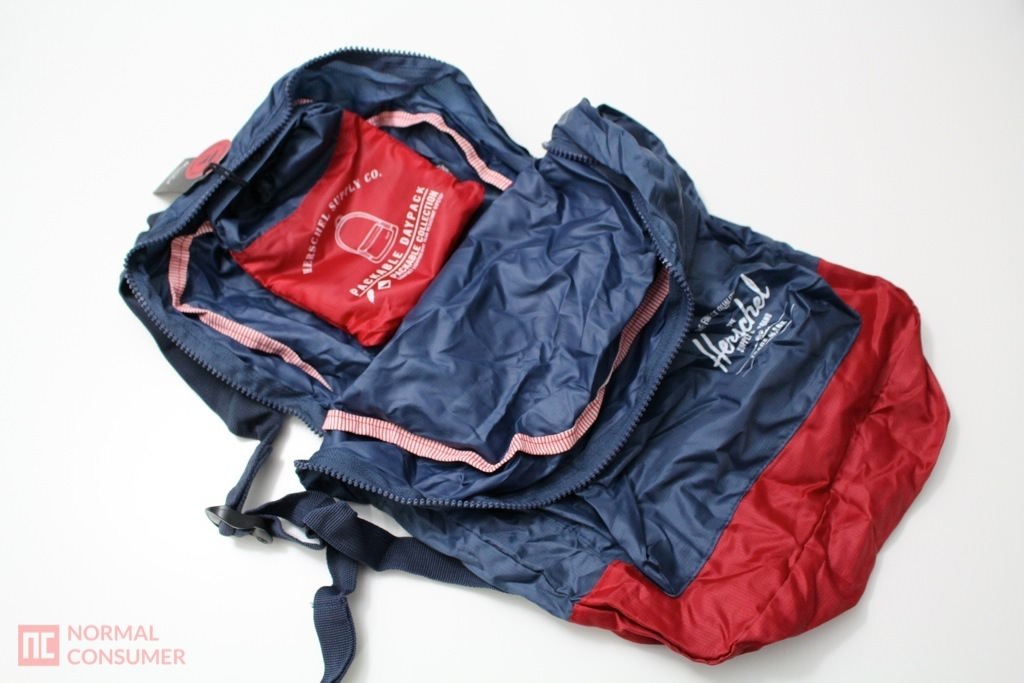 Ta da! The bag itself feels flimsy due to the nature of its fabric, but it'll soon look more normal after packing a few things.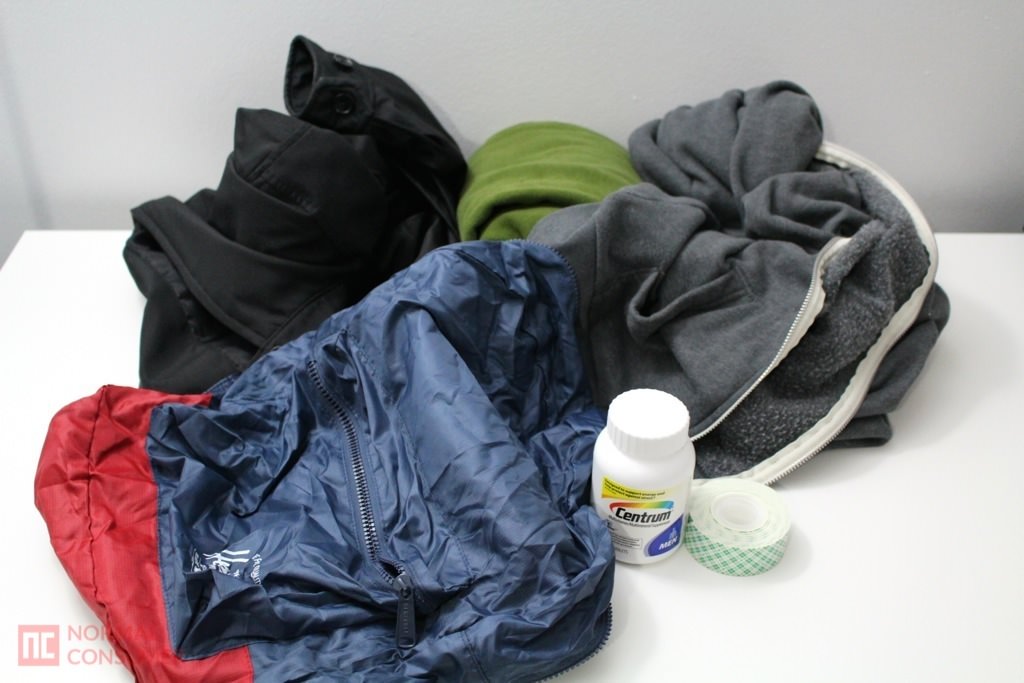 After packing a sweatpants, zip-up hoodie, rain jacket, a bottle of multivitamin pills, and double sided tape, there were still much more room to stuff the bag.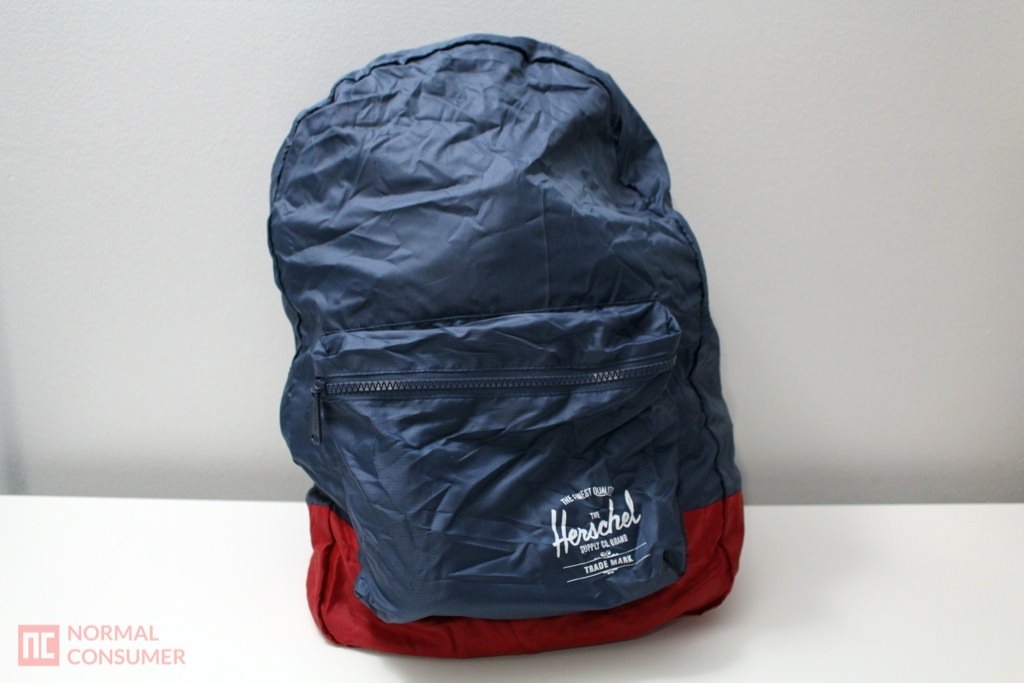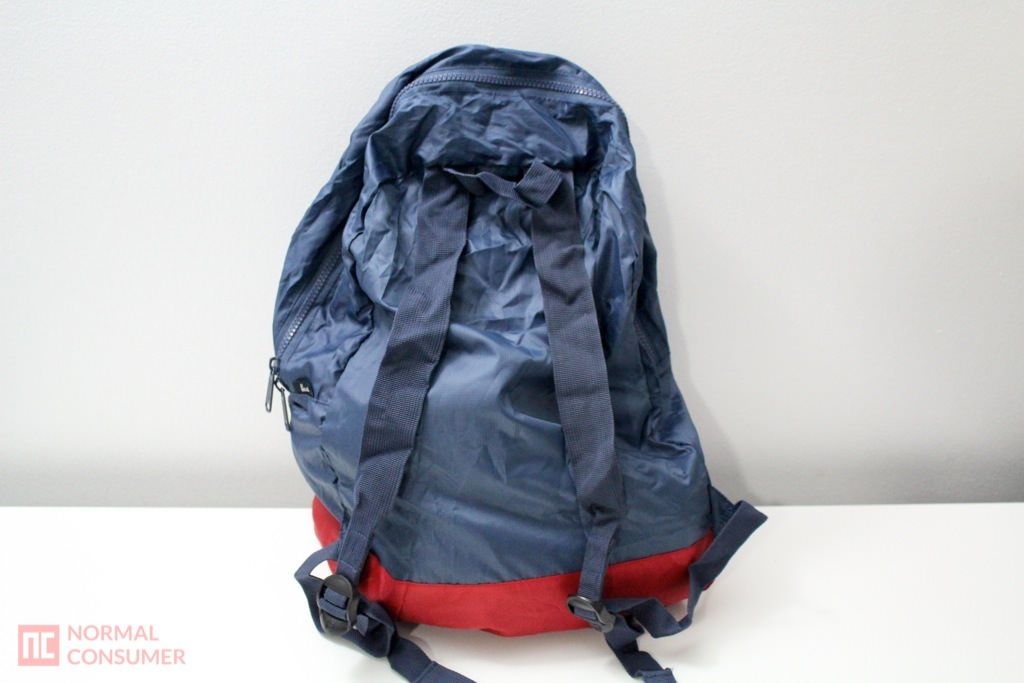 Flip the bag around, and you can see the bag could afford more things to carry. I've tried carrying some clothes and my Canon SL1 Camera, and the bag kind of loses its shape like a string bag, but no problem at all with carrying things around. Since it's not a laptop backpack with some padding, definitely wouldn't recommend carrying a laptop in this daypack, but you probably can if you'd like.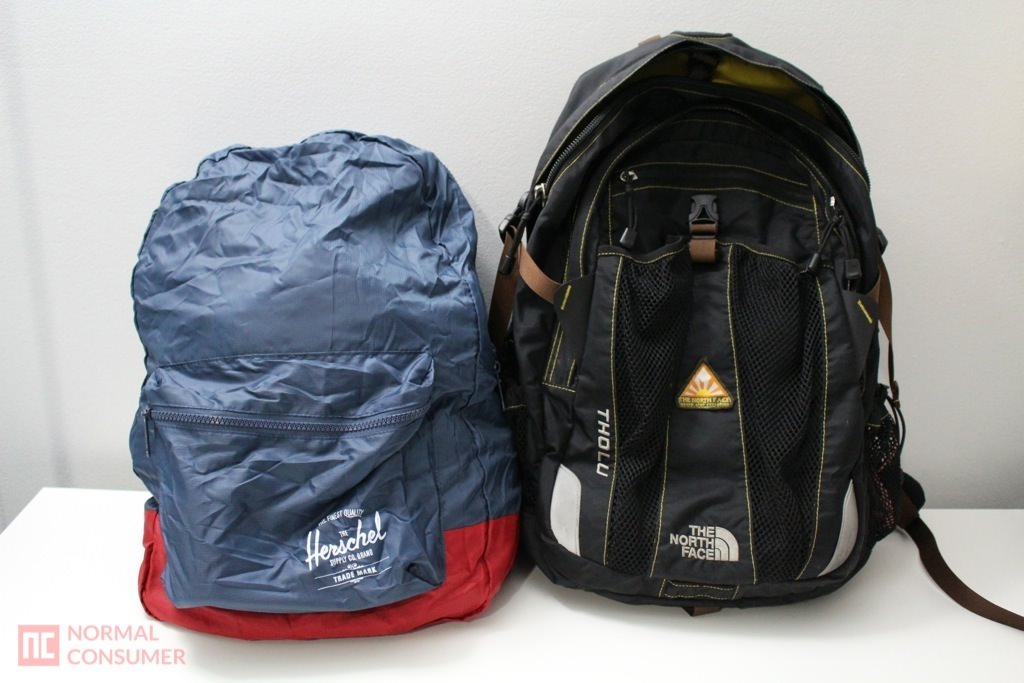 Here's a size comparison of Herschel's Packable Daypack and North Face Recon sized backpack.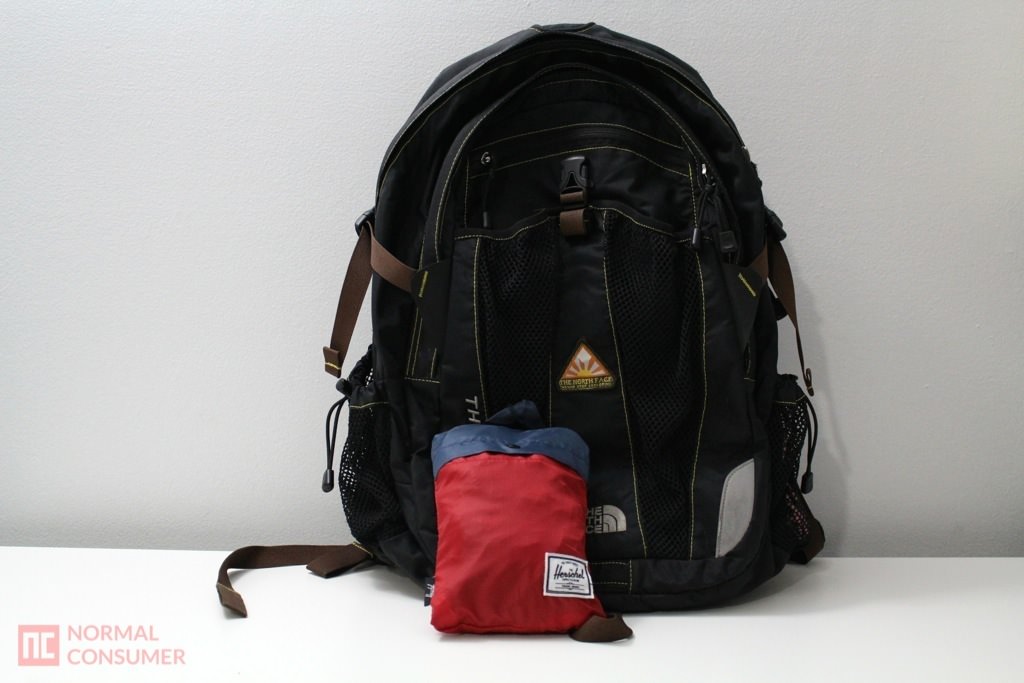 The bag folds up to such a small size that you can even carry it within another bag on a trip or something.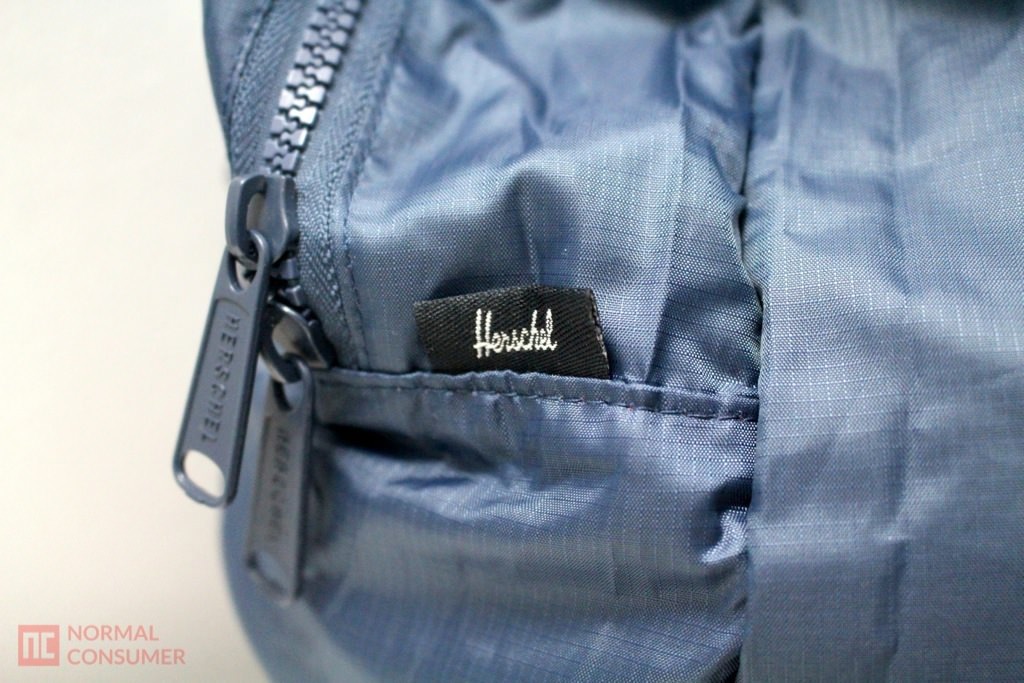 In overall, Herschel's Packable Daypack is a very stylish bag that you can rock on a sunny day for a hike or somewhere for a trip that doesn't require you to carry heavy things like laptops or textbooks. It's perfect to toss it in your luggage in case you need extra space later or to carry lighter things around. Some may say it doesn't live up to Herschel's usual durability, but that's because it's for a different purpose, yet it still carries attractive look that'll match with anything you wear.