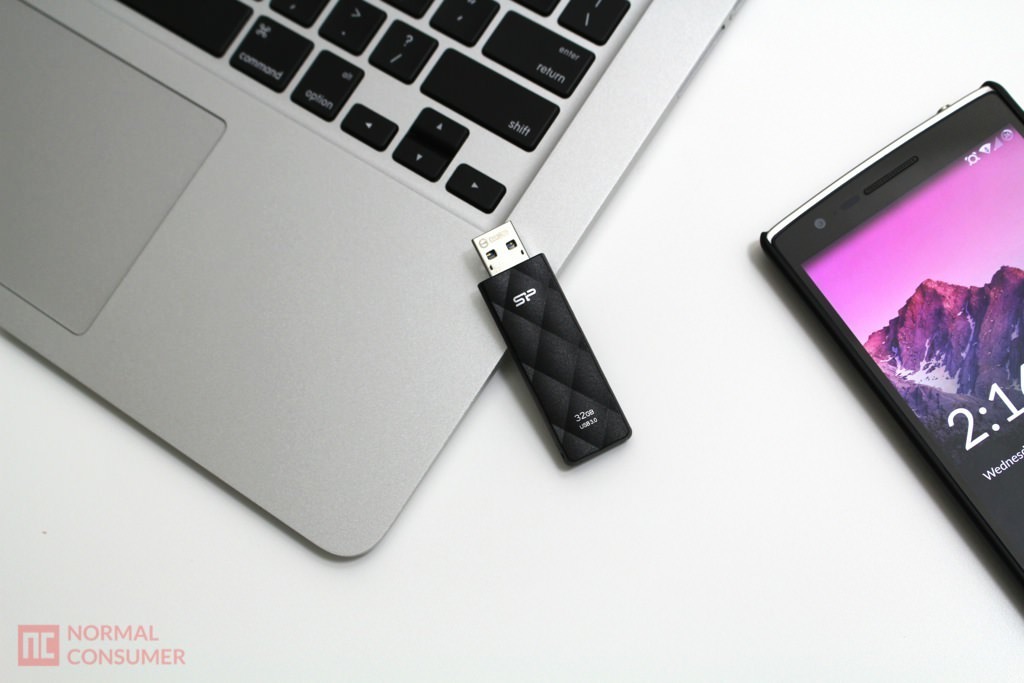 Silicon Power Blaze B20 USB 3.0 Flash Drive is a normal looking flash drive with the port that goes in and out. This mechanism keeps the USB covered when not in use and the plastic casing will protect it well. The open bottom is exposed unlike some flash drives with caps, but you won't have to worry about losing the cap ever. The unit I have here is 32GB and you can also grab 64GB if needed. I have to admit that this isn't the most stylish, but the matte plastic finish keeps it clean from fingerprints, and serve its purpose well in your USB 3.0 port.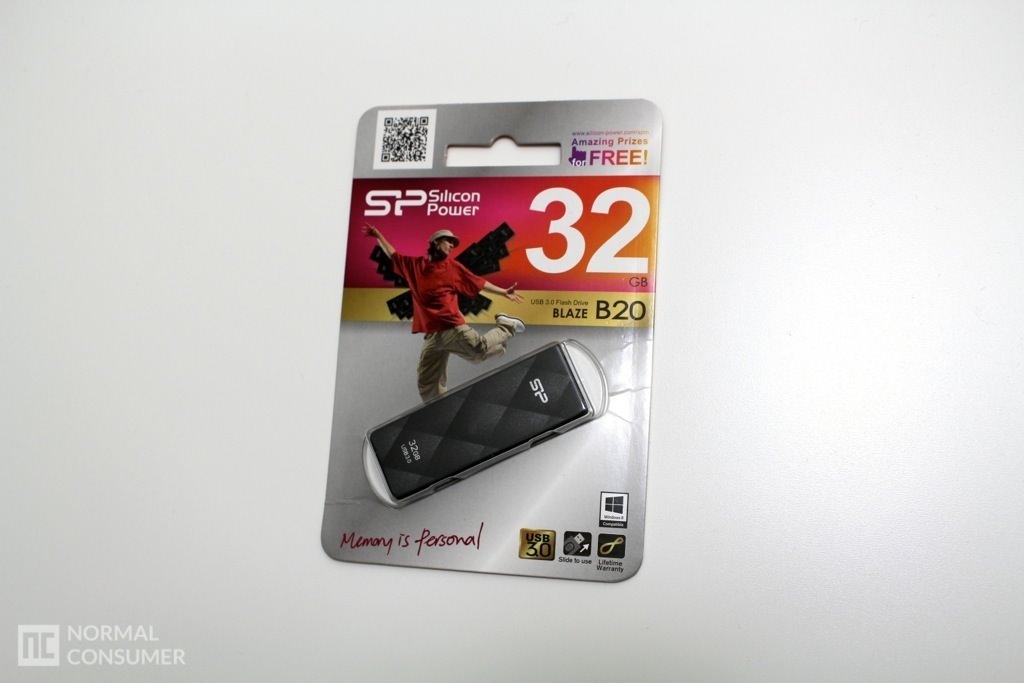 Packaging is okay. I'm not sure how the guy posing is relevant at all, but the flash drive itself doesn't look boring despite a matte plastic finish. It's got diamond shape cuts in the front, but it might feel a bit cheap to some of you due to how light it is.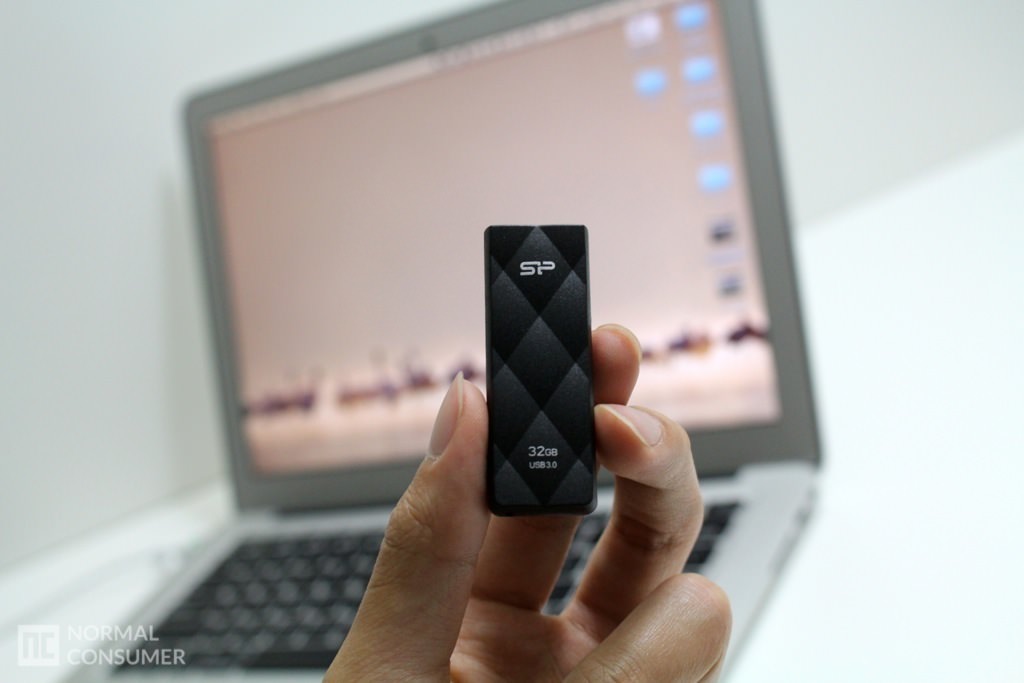 The mechanism that pulls and pushes in the port from the flash drive works by pressing down on the backside and pushing it up as shown below: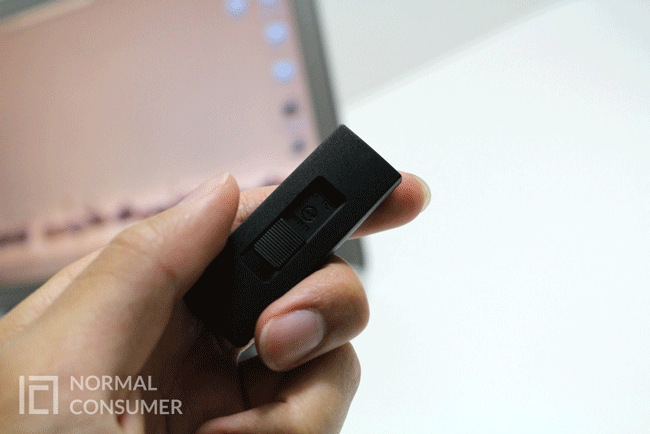 Plugging in this flash drive to my Macbook Air, you can see that the flash drive sticks out quite a lot, so you wouldn't want to keep it plugged in. While it's not the smallest you can find in the market, you won't ever forget about leaving it behind somewhere.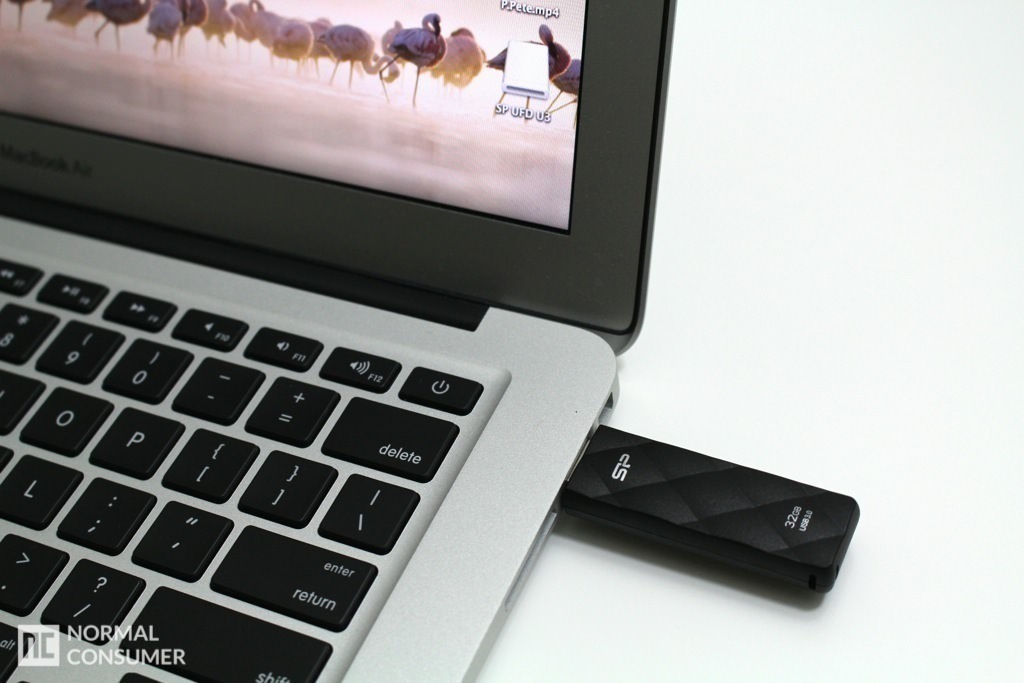 The casing is completely black, but a red light blinks when reading/writing and it's not annoyingly bright at all.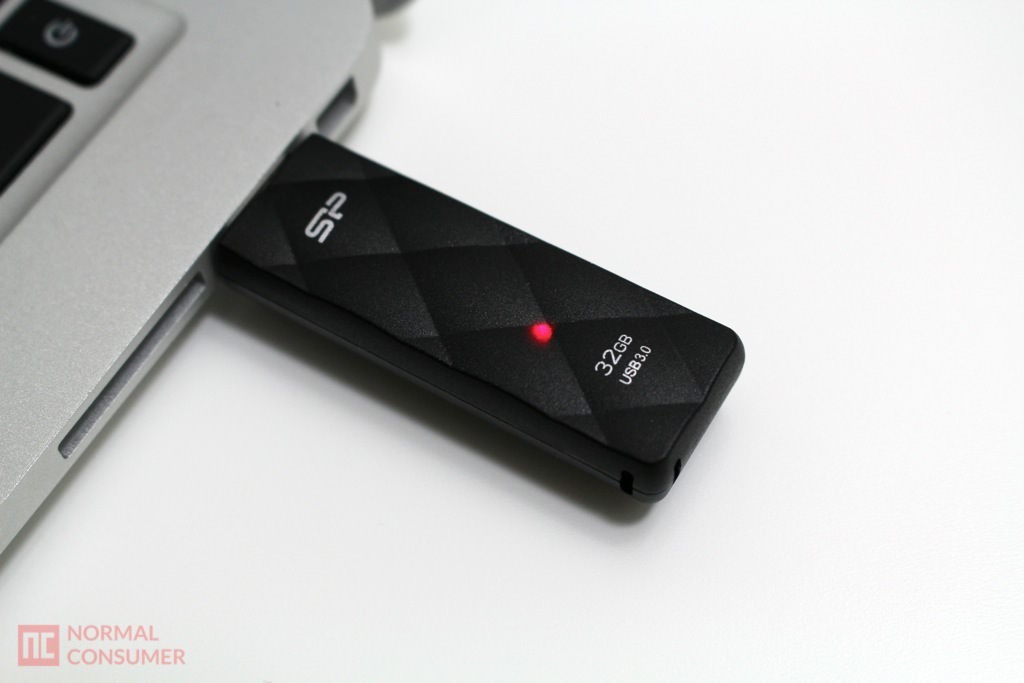 In terms of speed, I found this unit to be faster than what they advertise. While both read and write speed seem to drop over some time, the initial test gave me 270MB read & 123MB write, and dropped on the following test.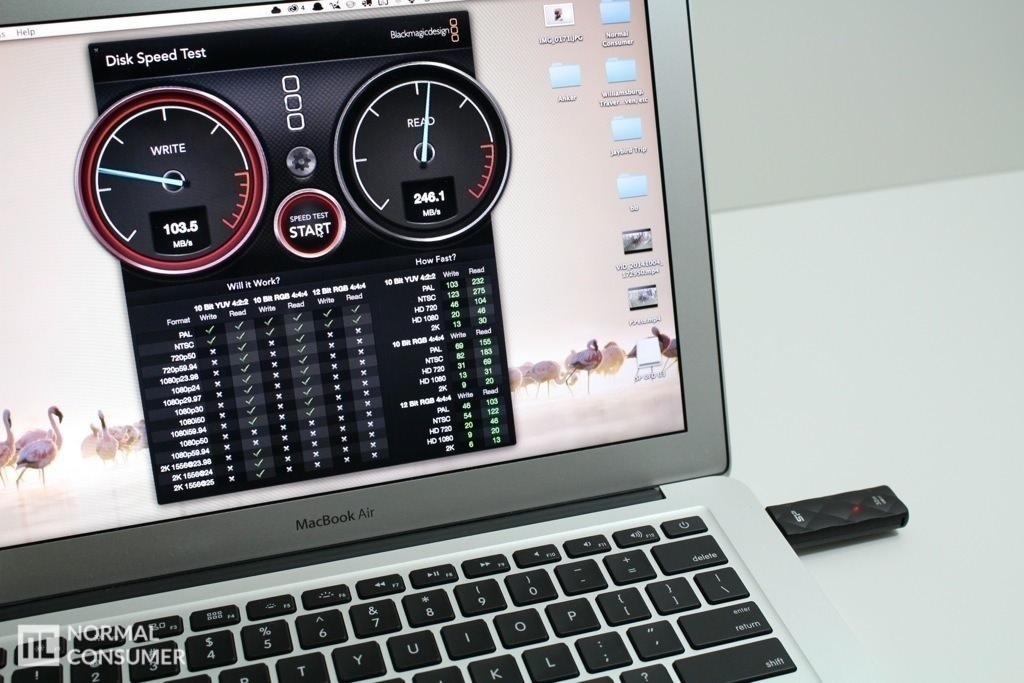 I'm not sure if I'll trust the casing to hold up if a car runs over the flash drive, but it'll transfer and keep your data well at a fast speed. There's also a keyring hole that you can attach on a keychain or a lanyard, and your data will be safe and sound. For an ordinary user who's afraid of losing tiny flash drives, I'd recommend this, but if you're someone who drops things all the time, this other flash drive with higher build quality might be better.
Pros
– Fast read/write
– You probably won't, and can't lose this
Cons
– Built out of plastic