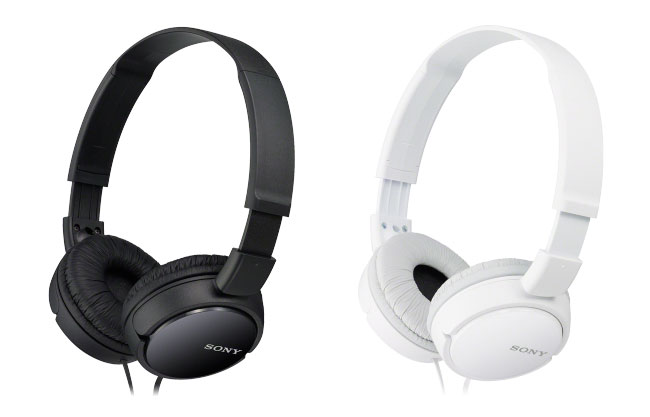 Sony MDR-ZX110 Headphone costs less than $20 and it sounds amazing, and even better than many > $100 headphones I've tried. This on-ear headphone comes with a 30mm driver and is able to produce surprisingly pleasant and deep bass while delivering clear treble. I opted for a black one without a microphone but you can get either black or white, with or without a built in mic. You won't believe me until you try it on yourself!
I try not to judge a book by its cover but man, this packaging was so flimsy, but extremely easy to rip open with minimal waste to recycle. It doesn't say much except for a fineprint that says "Powerful, high quality sound". We'll get there in a bit.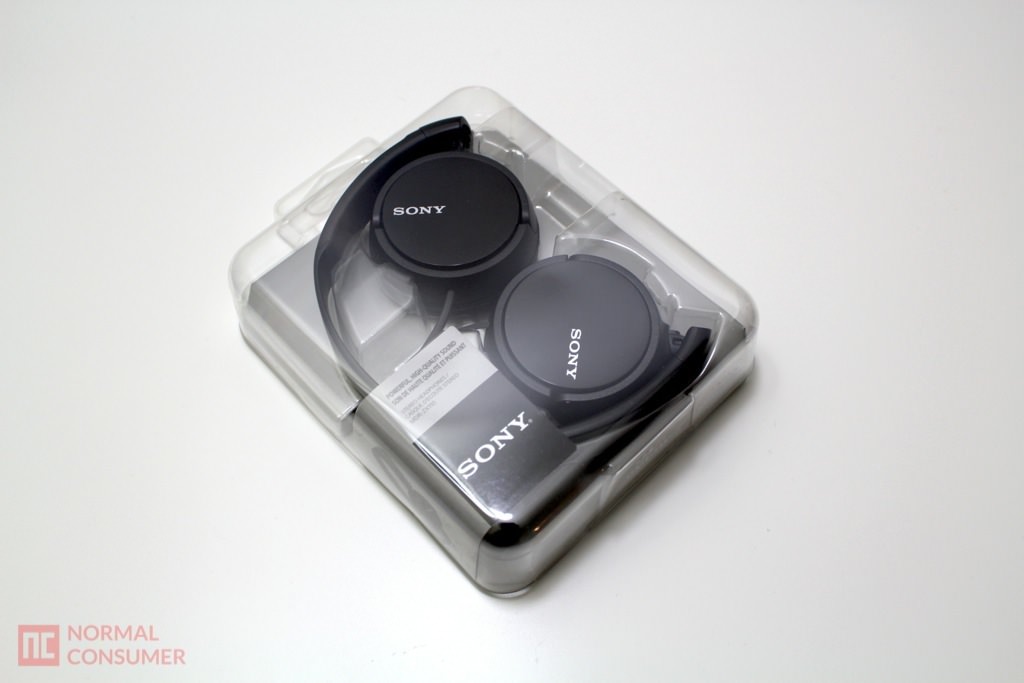 The headphone features a swivel design that folds flat for portability. The entire headphone is made out of somewhat cheap feeling plastic, but the glossy and circular sides add a nice effect. The headphone jack isn't gold plated by the way, some of you might care about that.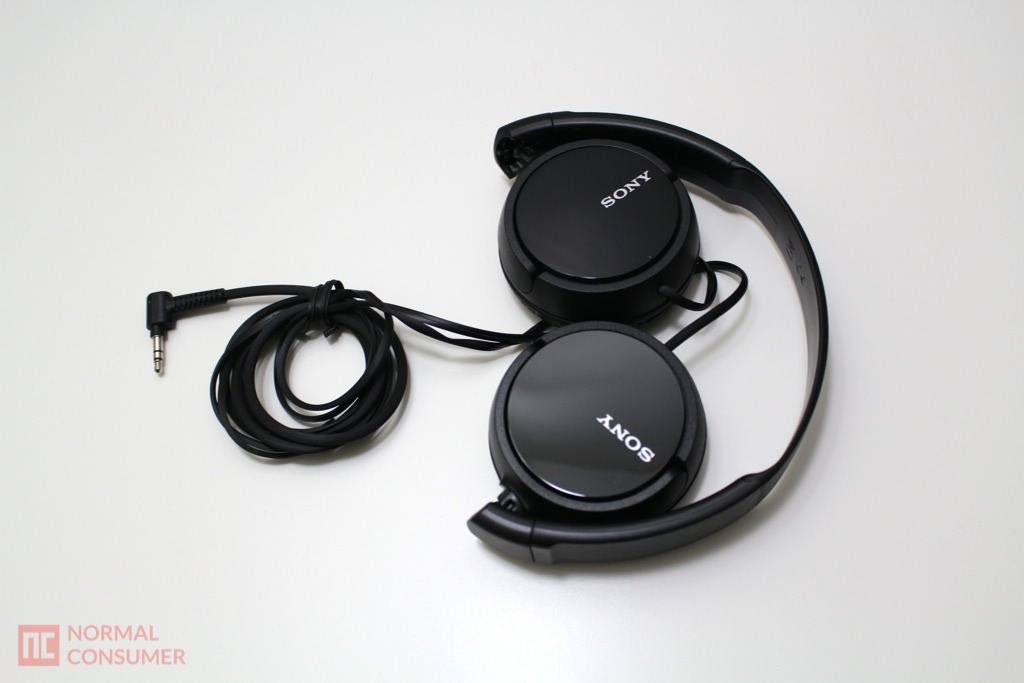 The construction of the headphone is very intuitive, and you'll open up the cups like…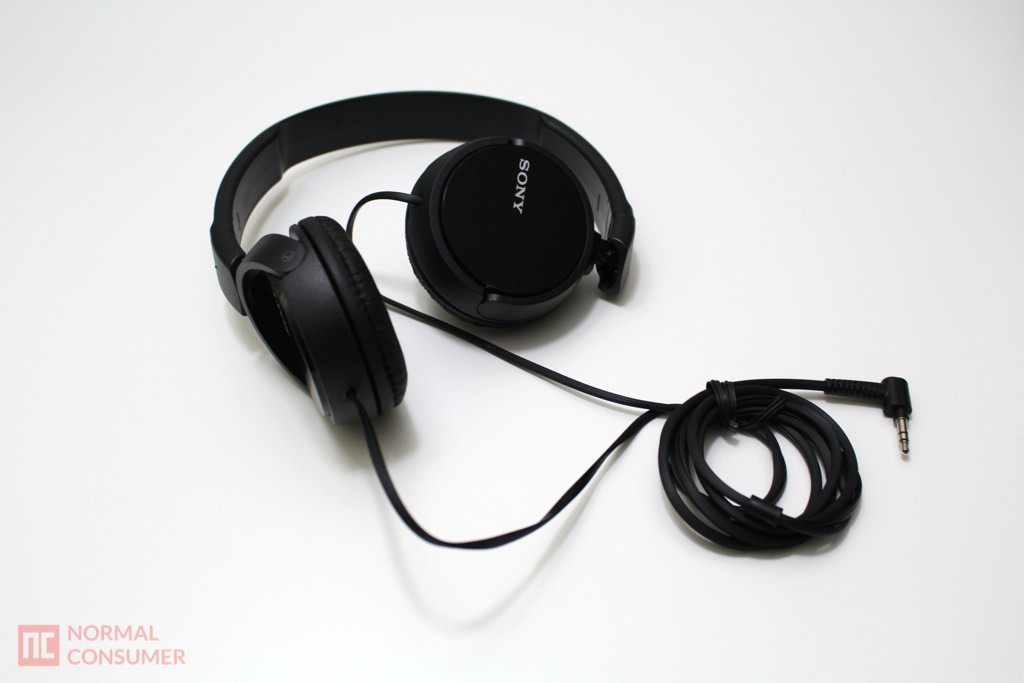 this, voila. As you would expect, you can adjust the length of the band to fit your head. I found the range of lengths to be perfect, still with extra length to spare for my head that came with 6′ 1″ body. You can also see that it comes with a Y-type cord. While I personally prefer a one sided cord for less interferance, its tangle-free material makes up for it.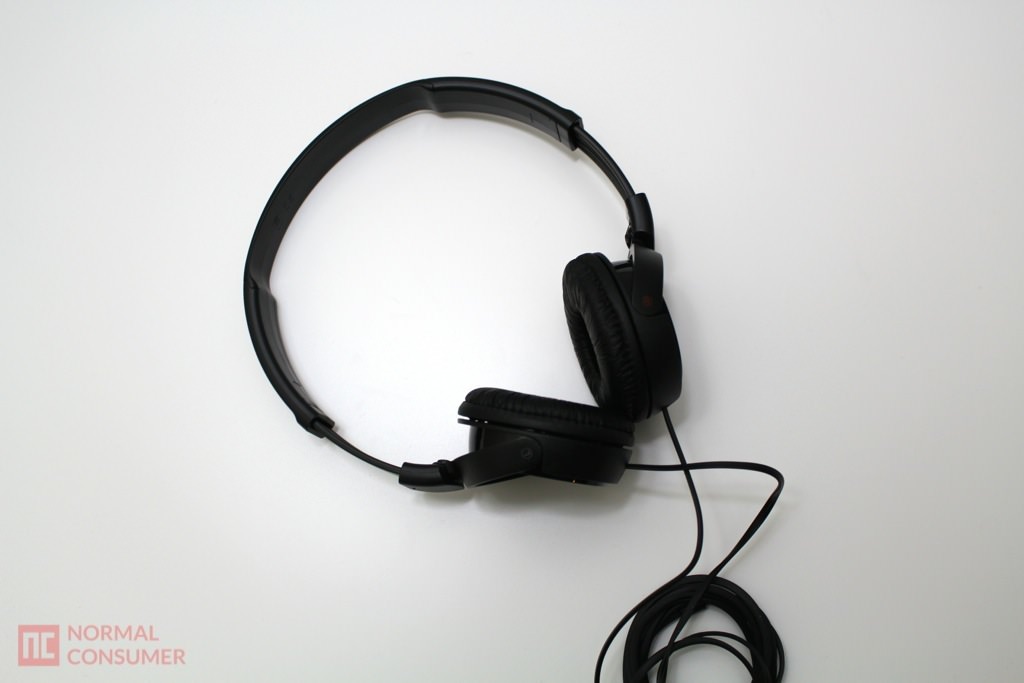 When you put on the headphone, it honestly feels like any other on-ear headphone at first. Its lightweight body doesn't put any pressure on top of my head, and sits as expected with some padding as you can see. As long as you don't go running with it, I could see this to last long before wearing out.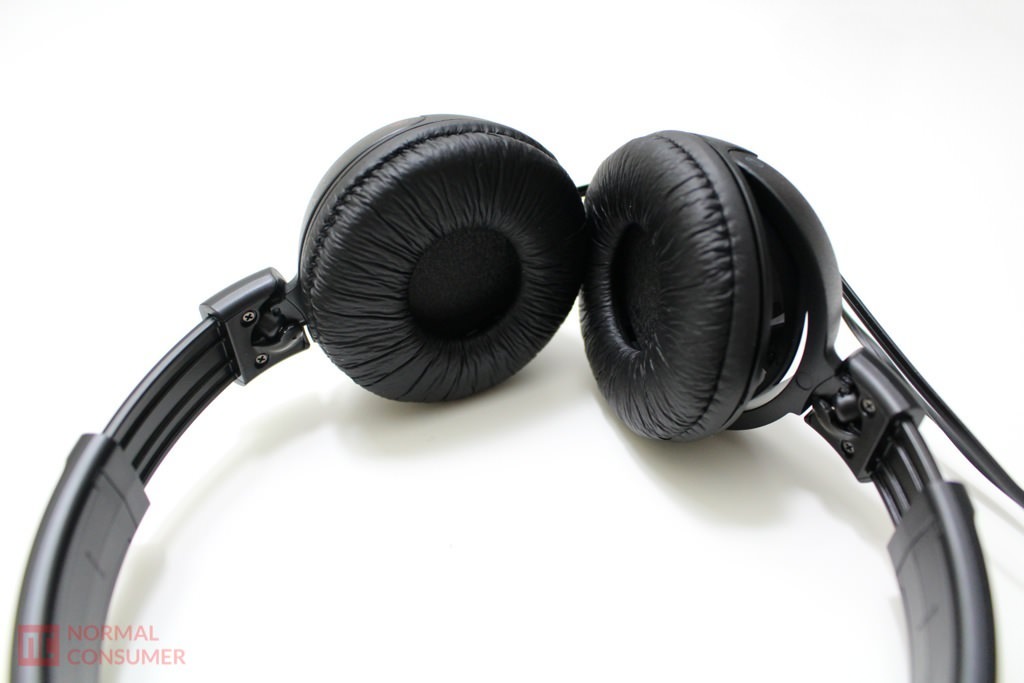 Now, how's the sound quality? Listening to some pop songs at first left me speechless, and couldn't believe how such a cheap headphone could deliver the bass and clear vocal I was hearing. I won't tell you that it sounds as good as the Sony MDR-V6 Studio Monitor Headphone that I also have, but it sounds quite amazing for its value. The 30 mm driver is able to produce not just noticeable but pleasant bass.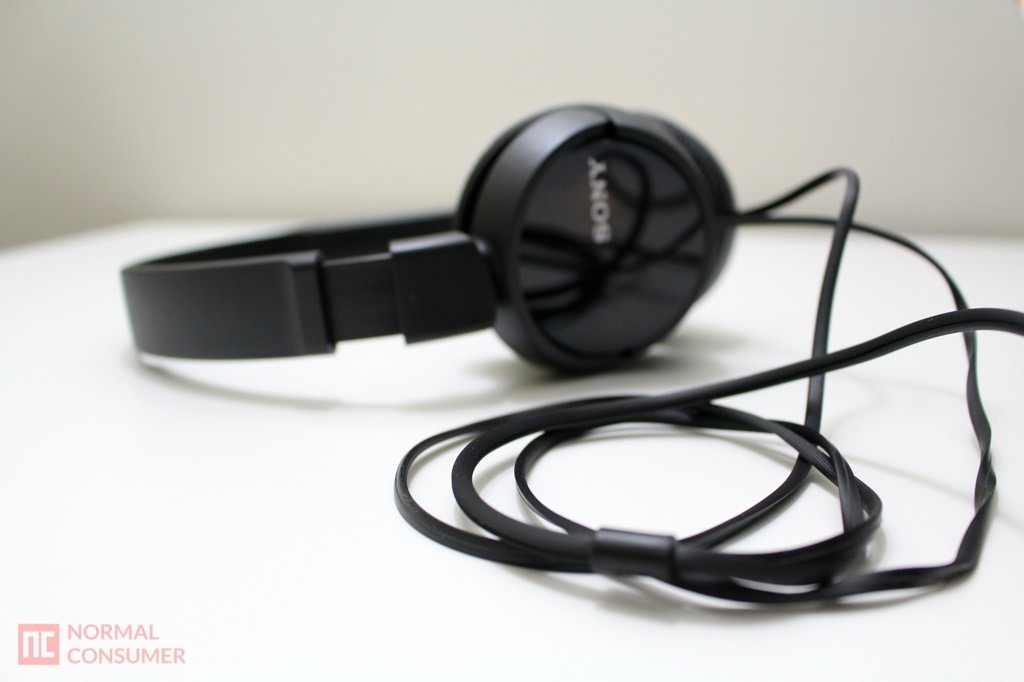 I've said it enough but this Sony MDR-ZX110 Headphone sounds incredible with rich bass. Maybe I expected much less from an inexpensive headphone, but Sony did a great job with this headphone that doesn't disappoint with its sound. If I were a kid or had any kids, I would totally get a black one for a boy and white one for a girl, but I'd definitely recommend this to everyone!
Buy on Amazon (Black: - / White: -)
Pros
+ Amazing sound for the price
+ Affordable
+ Lightweight
+ Folds flat, easily portable
Cons
– Plastic may feel cheap
– No carrying pouch or case