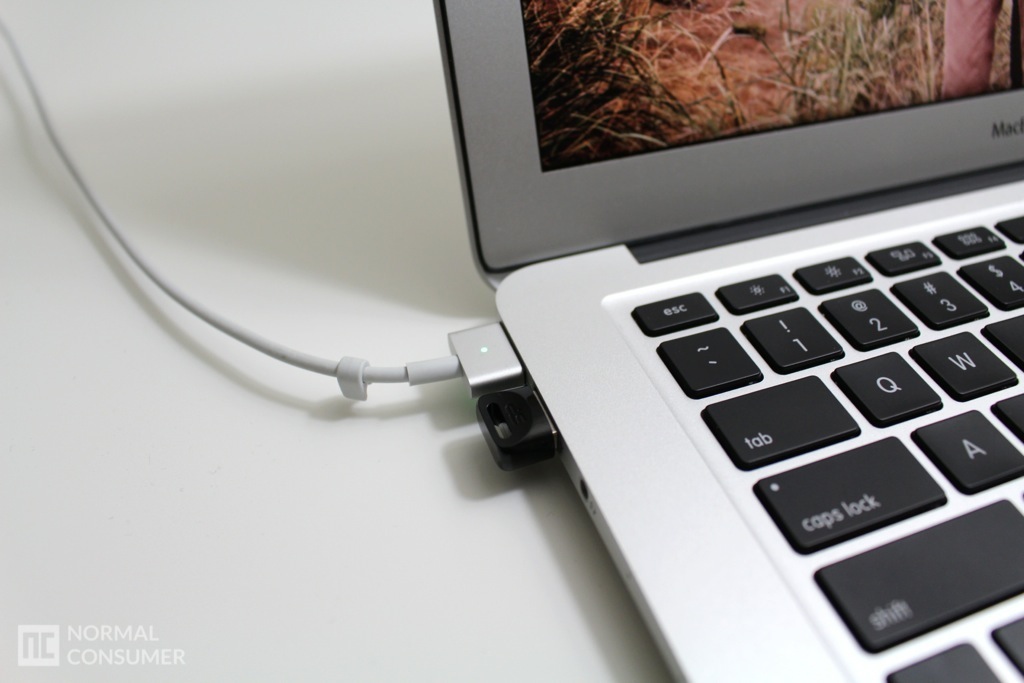 Silicon Power J06 Jewel USB 3.0 Flash Drive is a tiny flash drive that you can plug in and forget about. This is especially handy if you want to have it always plugged in and not let it get in the way. Similar to the size of mouse/keyboard receivers, it shines in the ability transfer files fast or simply expand storage space in a tiny package. Despite the small size, this flash drive is waterproof and shock resistant. While I'm not sure about surviving in the boiling water, I do think it'll survive an earthquake easily.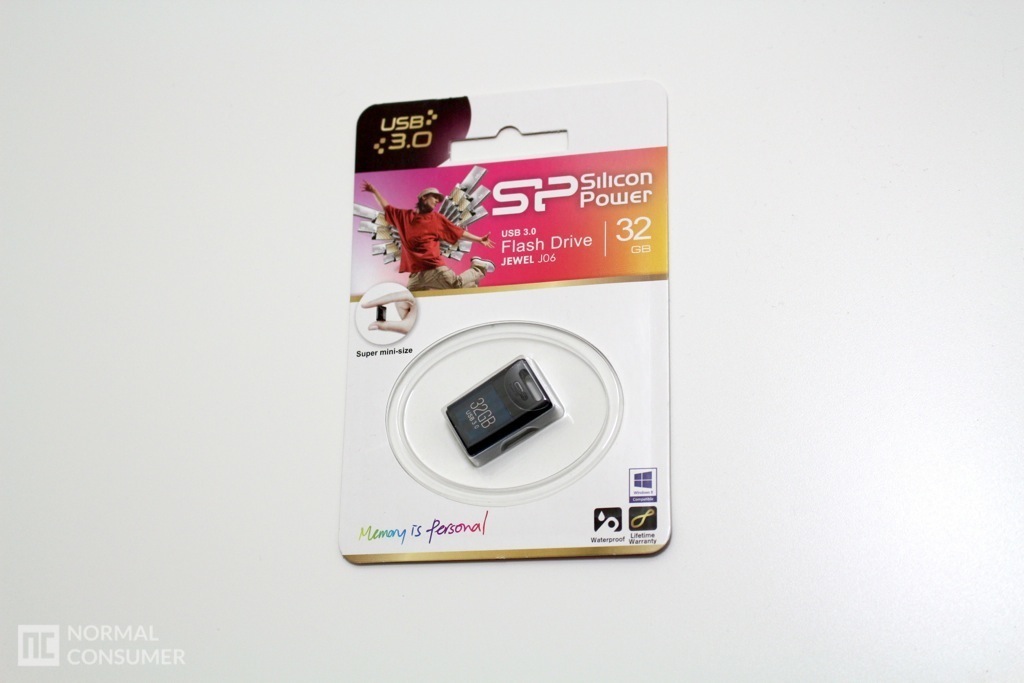 The package describes this flash drive to be "Super mini-size" and it's small but I'm not so sure about the wording. Anyway, this comes with a plastic cap that goes over the USB jack and it's a snug fit. While not too tight that it's difficult to pull off, but not too loose that shaking it extremely aggressively didn't do anything to let it come off. This is good because the biggest concern would be losing the cap. But at the same time, due to such a tiny and sturdy build, it would be fine to carry without the cap too.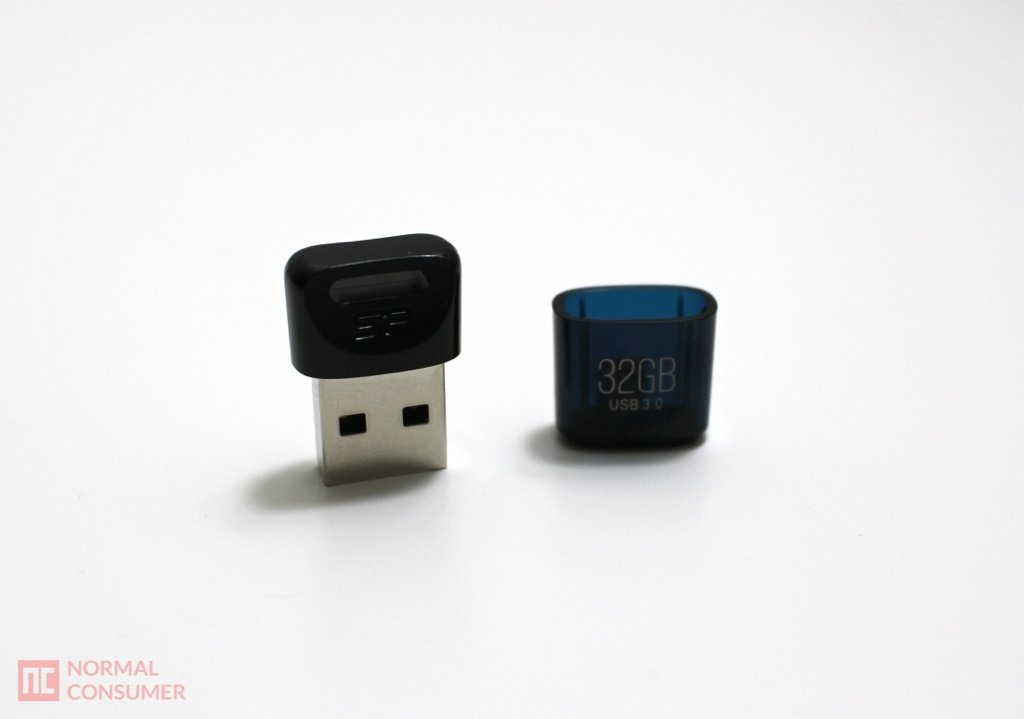 Having the cap would be helpful to keep the dust out of the internal part so perhaps it's a good idea to keep it on. I do wish that the cap would fit on the other side of the flash drive or something so that it doesn't just sit around like how it's shown below.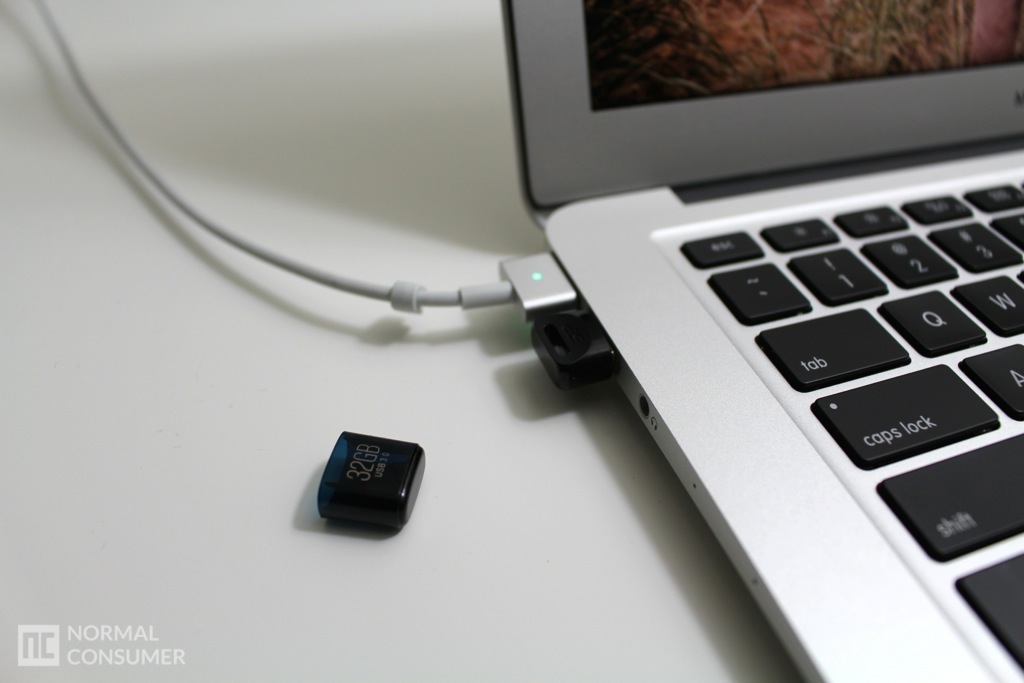 Getting a flash drive this small, you might find it more useful to leave it stationary somewhere on your device instead of carrying it around. Perhaps you have a limited storage space on a computer like mine, then you can keep it plugged in and forget about it. With the power cord plugged in as well, the bulge created by this flash drive blends in well.
This flash drive was able to get a speed of 128 MB/s in reading and 56 MB/s at its highest, and transferring a large file was quite slow whereas a lot of small files did very well.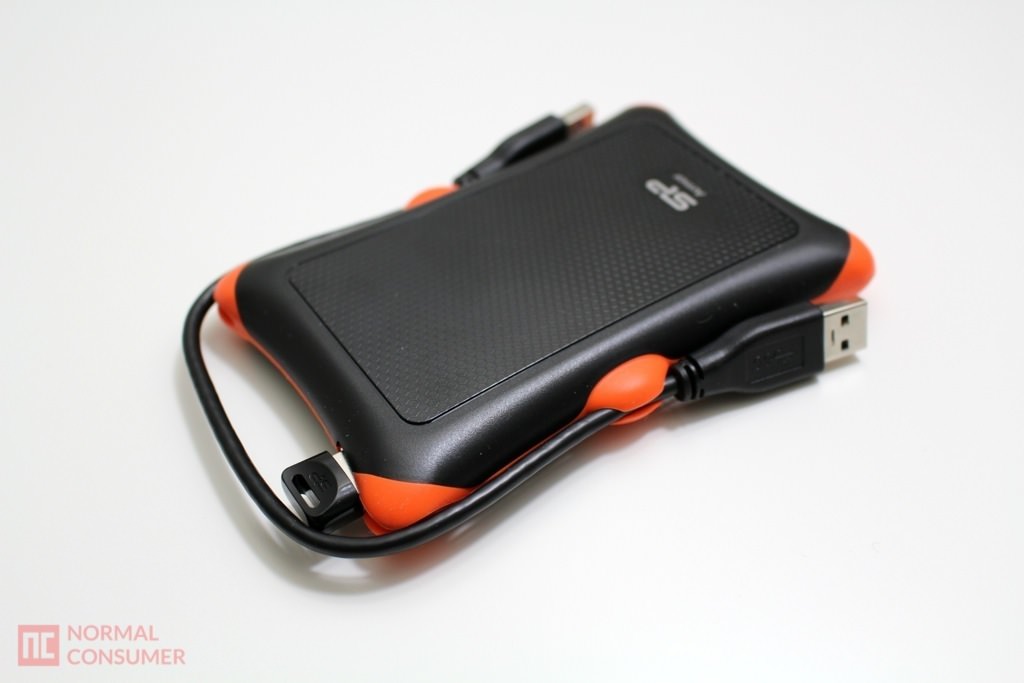 It's so small that you can carry it plugged into an external hard drive like this.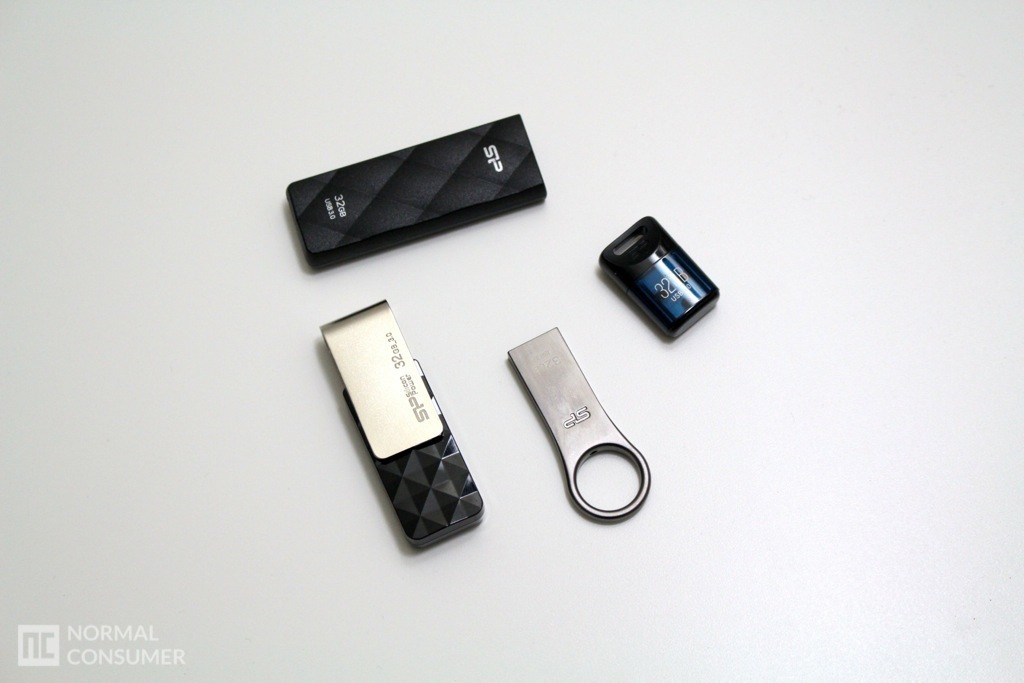 Silicon Power J06 Jewel USB 3.0 Flash Drive is small, waterproof, shock resistant, and has USB 3.0. I wouldn't recommend carrying this around as the potential of losing it is quite high unless you hook a lanyard or something on it. If you like to keep it plugged in and not let it be noticeable, this is it, but I'd think twice about passing it around many people in case it goes missing.
Pros
+ Waterproof
+ Shock resistant
+ Very small, some may say too small
+ Keychain hole/gap is available
+ Cap stays on well
Cons
– Cap can get lonely when flash drive is being used
– Write speed varies each time