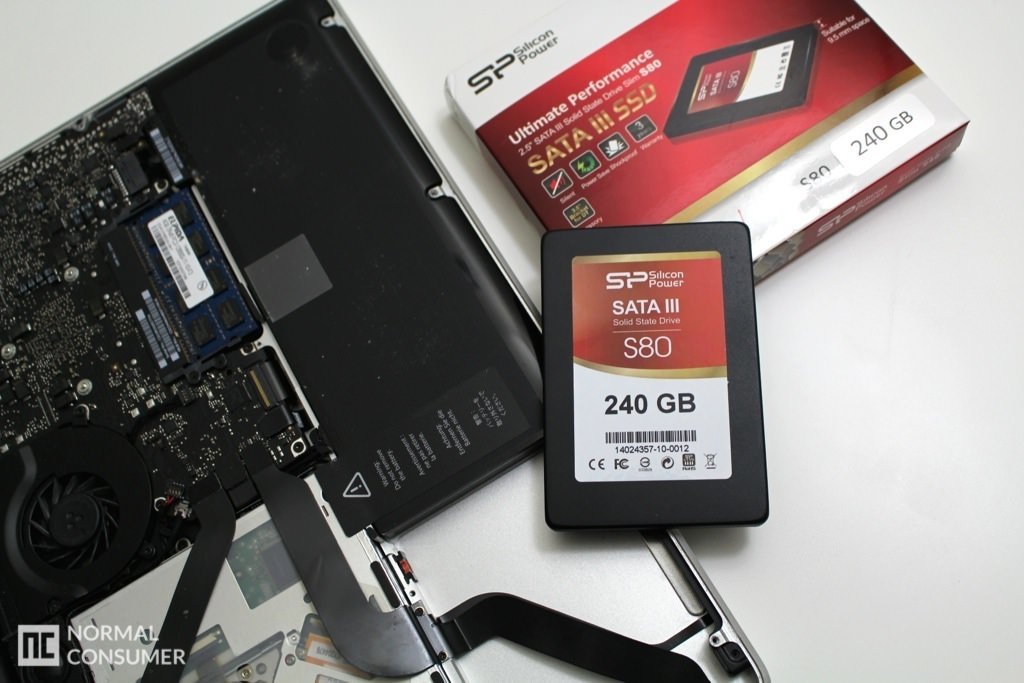 If your computer is struggling and being slow because of an old hard drive, Silicon Power S80 Solid State Drive is the one to get. It reads and writes both more than 400 mb/s and is faster than its younger brother S60 that we also reviewed. Although it doesn't look all that fancy and shiny, its performance is solid and I wouldn't bother looking at its competitors like Intel, Kingston, SanDisk, etc. Let's look at it closer!
This kit comes with brackets in case you'd like to mount it on a desktop where it'll keep it tight and not wobbly, but if you're getting this for a laptop, don't worry about it.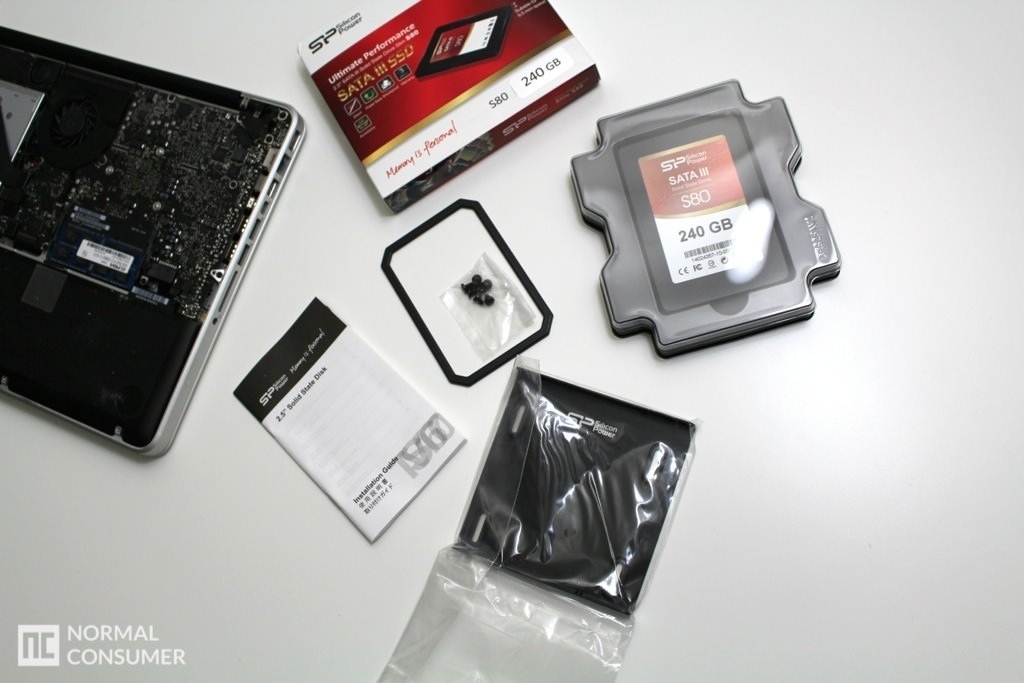 You might not care but I kind of wish they didn't stick a giant sticker for the label. In the lower end S60, it doesn't come with anything attached and I believe it helps with dissipating heat. It probably won't be noticeable anyway for every day use.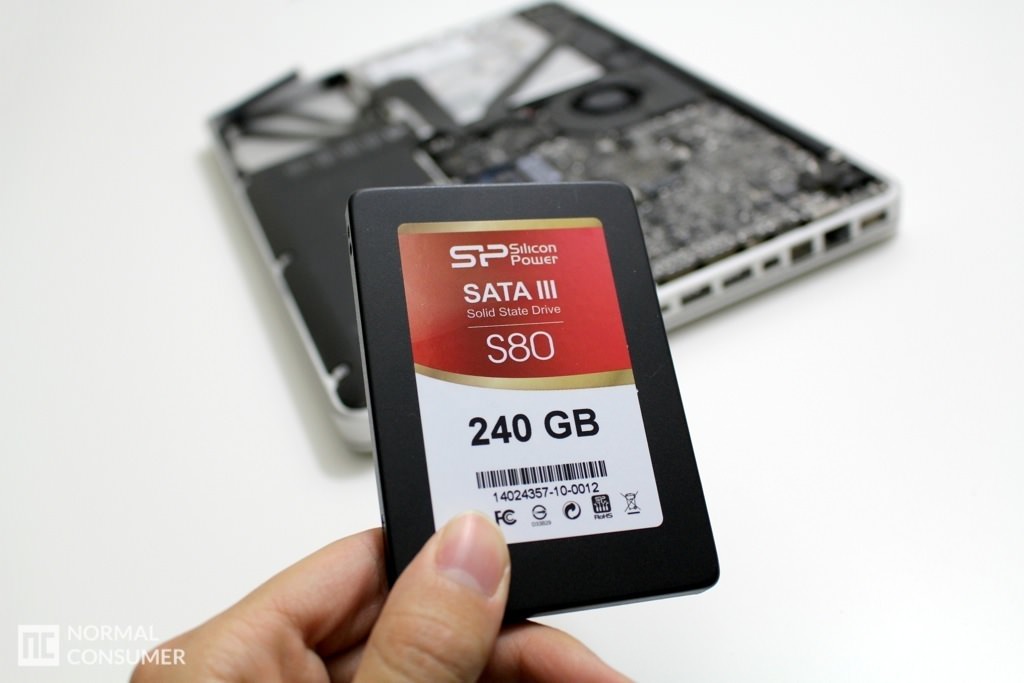 It sits comfortably in a Macbook Pro and it'll fit in other machines well too.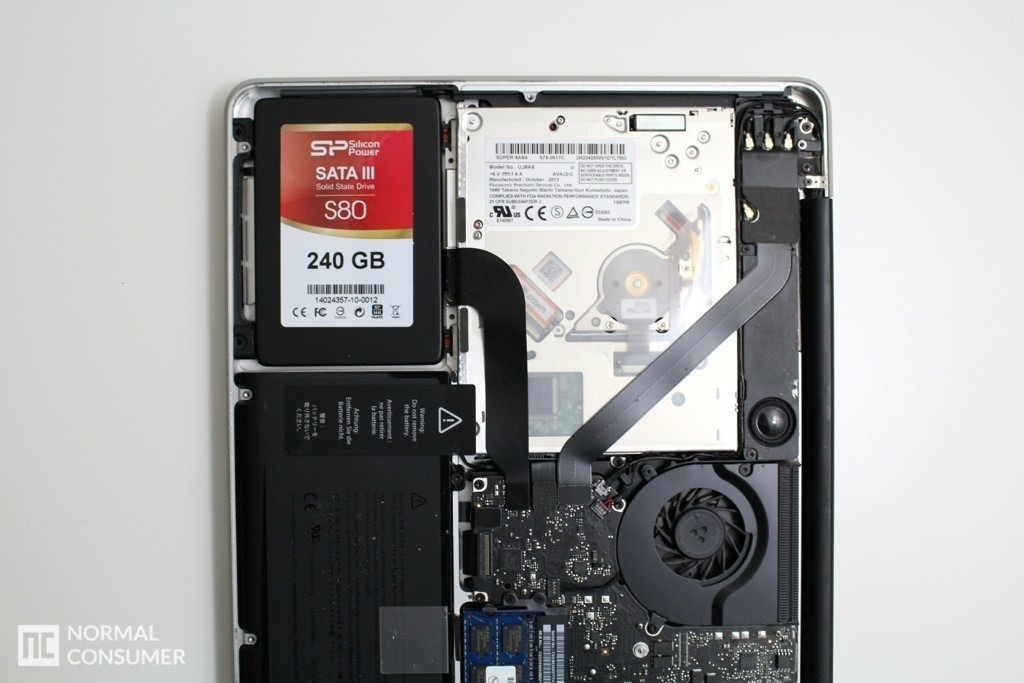 Nothing special about its back or the casing of the SSD. It feels sturdy.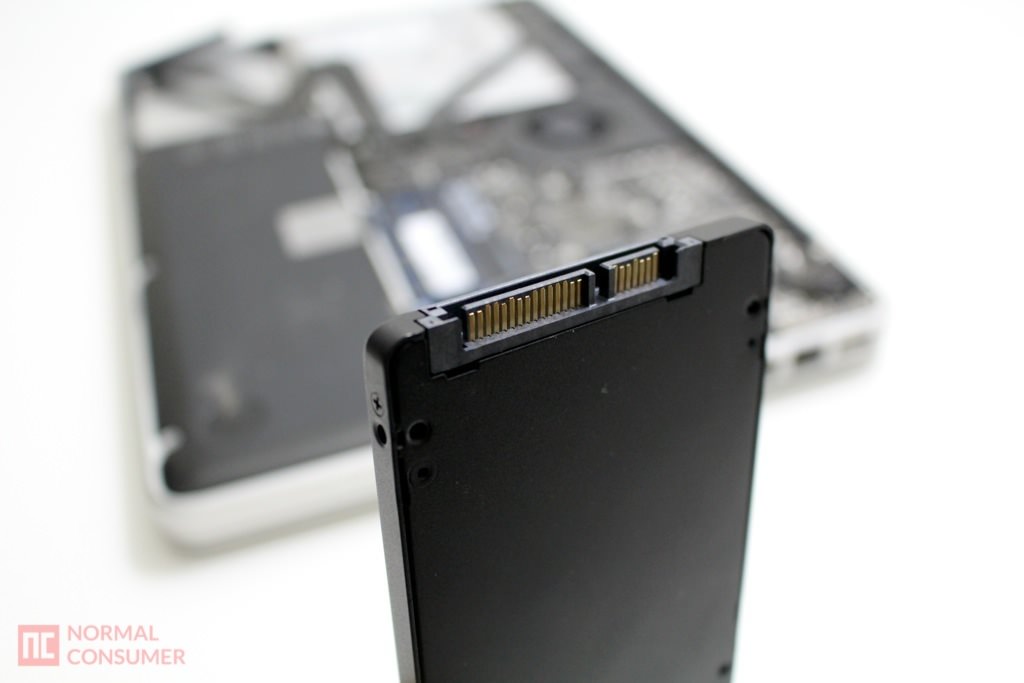 Both S80 and S60 are lighter than a traditional spinning hard drive, and this one we're looking at is fast. How fast? Like 440.2 mb/s read and 412.1 mb/s write fast. It's rare to see hard drives that can write as nearly as fast as its read speed, and this does really well at that. My normal spinning hard drive took 1 minute 7.78 seconds to boot while this SSD only took 12.8 seconds to fully load up. If you want a well performing SSD that won't keep you waiting, Silicon Power S80 Solid State Drive is the one to get. Reliability in an excellent value.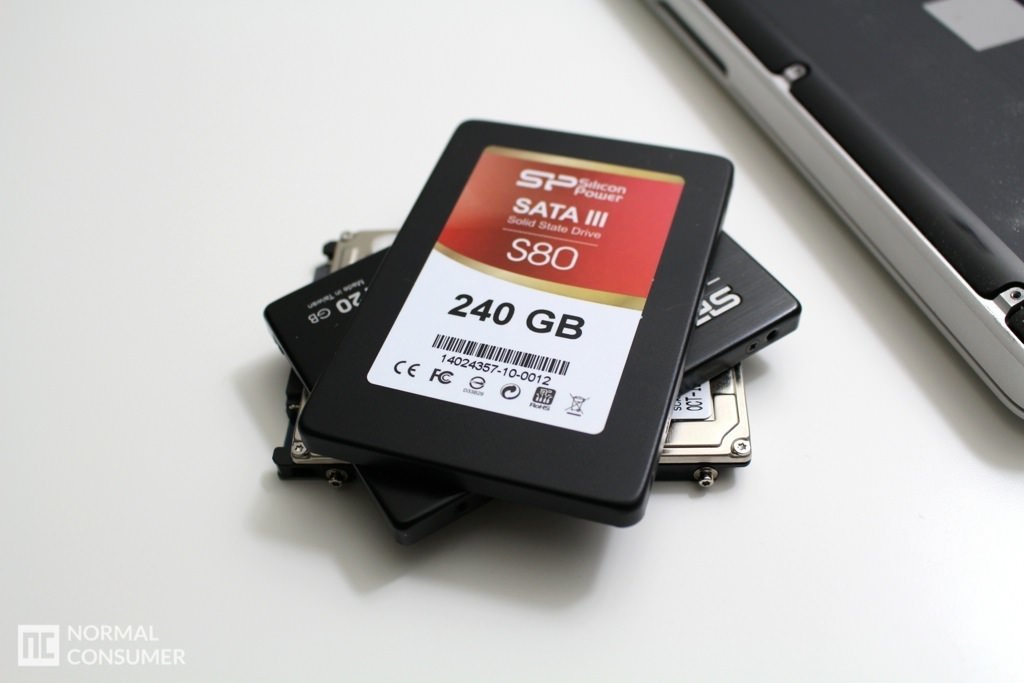 Pros
+ Read and write speed are fast: +400 mb/s
+ Comes with bracket for desktop use
+ Only 7mm thin – not that it really matters
+ Supports TRIM and garbage collection
Cons
– Not really a con but I prefer S60's way of labeling than this sticker
– Can't think of anything bad about this