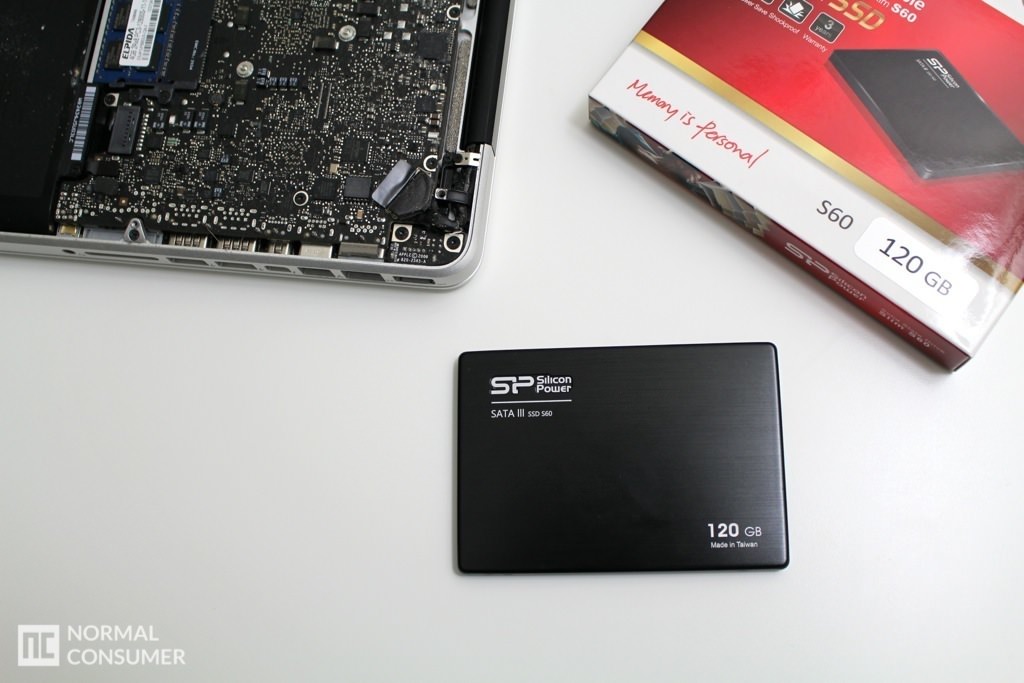 Silicon Power S60 Solid State Drive is an entry level yet well performing hard drive that can read and write up to 550 mb/s and 500 mb/s respectively. I've reviewed many flash drives by Silicon Power, and this SSD does not disappoint either. With a sleek brushed aluminum design, it supports TRIM and garbage collection technology to keep it running well down the road. It's also only 7mm thin, being a few millimeters thinner than a regular spinning hard drive. Not only will this make your computer faster, it'll make it a lighter and quieter too.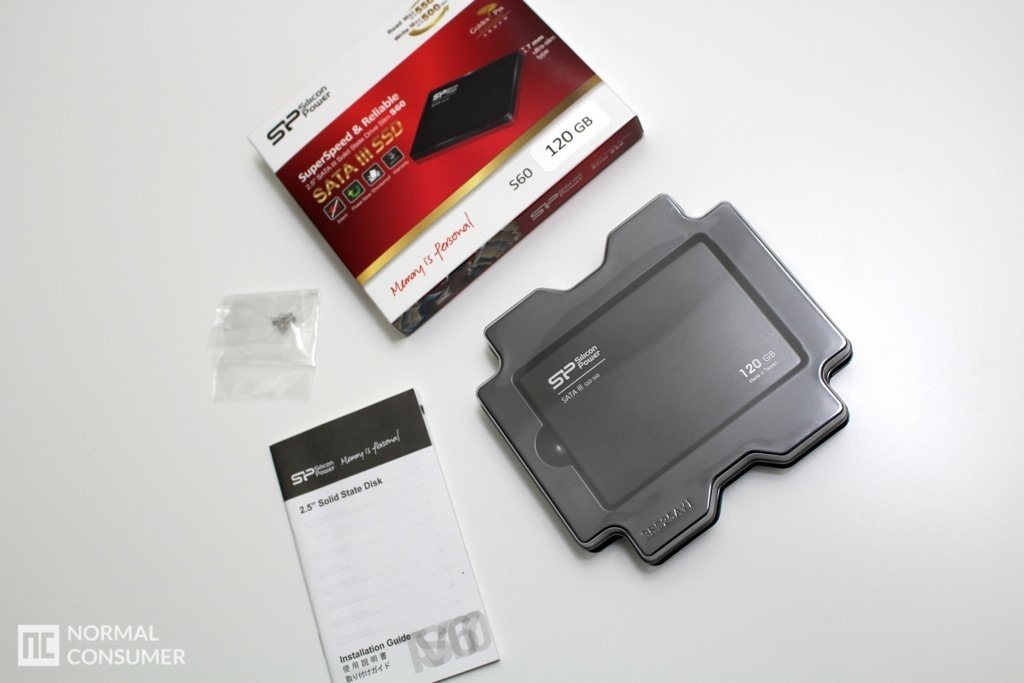 It comes in an ordinary and simple packaging with the SSD, a little manual, and some screws for mounting.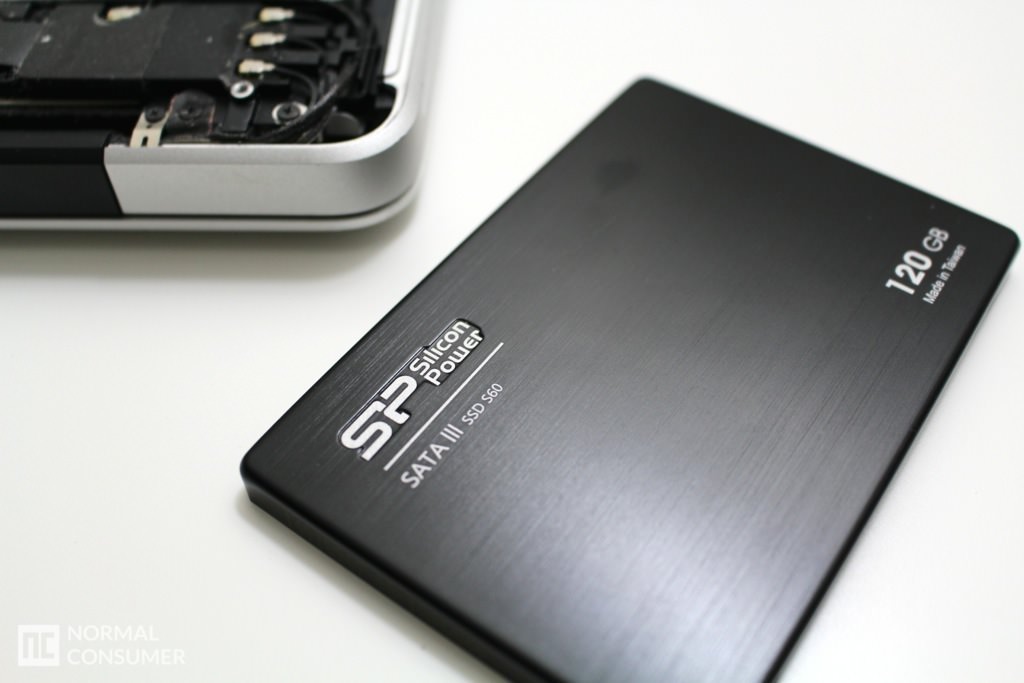 This SSD looks pretty awesome. It's unbelievably light but the metal casing feels solid too. It's too bad you'll need to keep this beauty hidden inside the computer.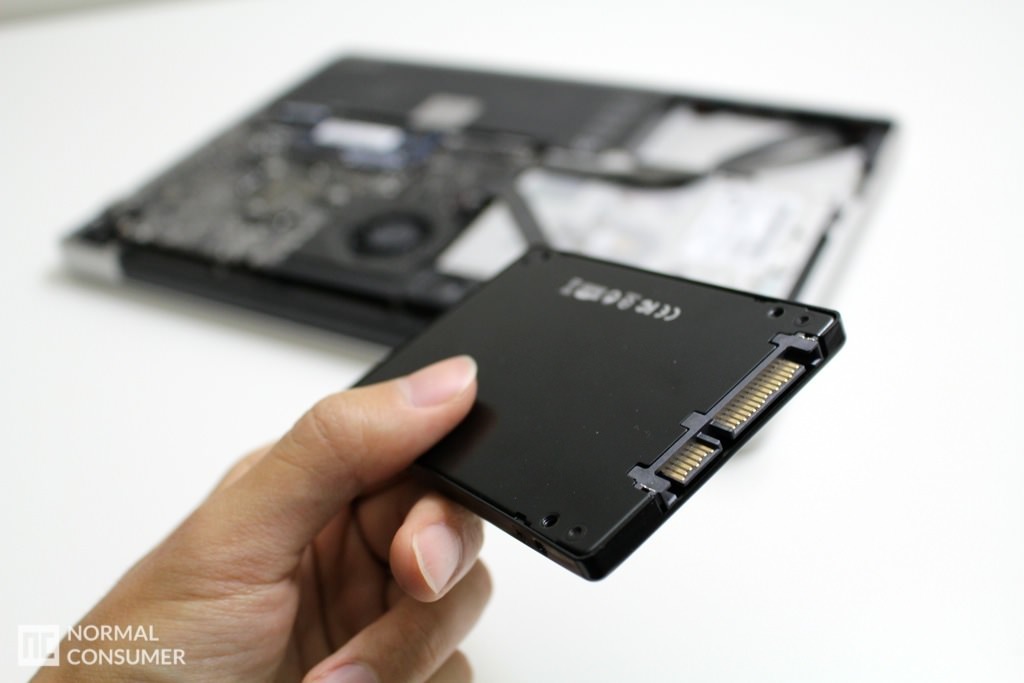 Bottom of the SSD isn't brushed, but still metallic.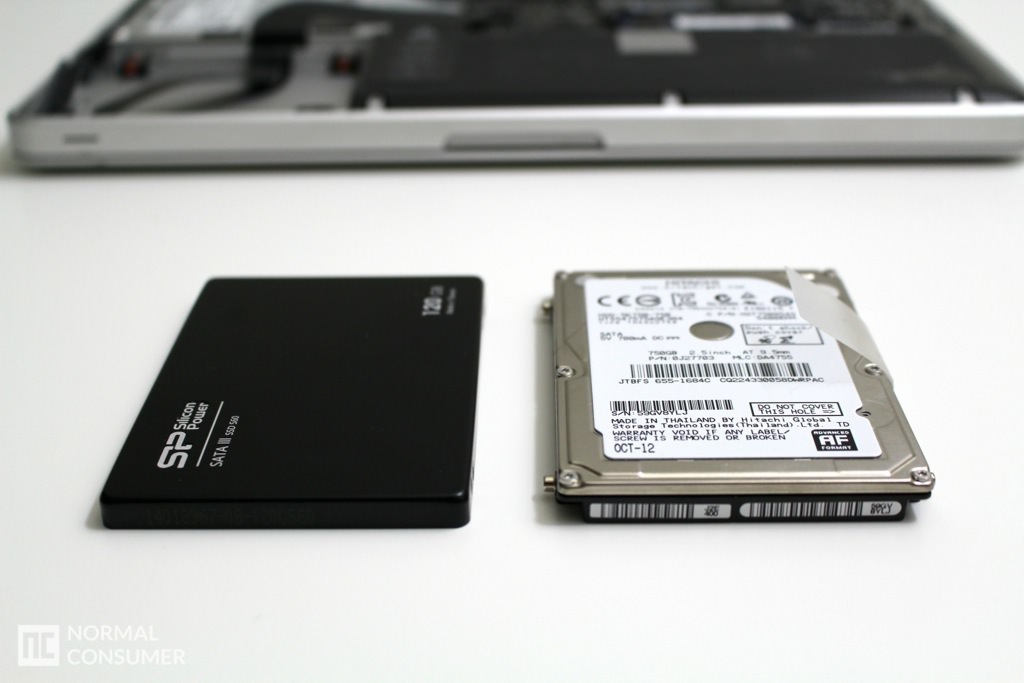 Let's compare this SSD with the spinning hard drive that was in the Macbook Pro.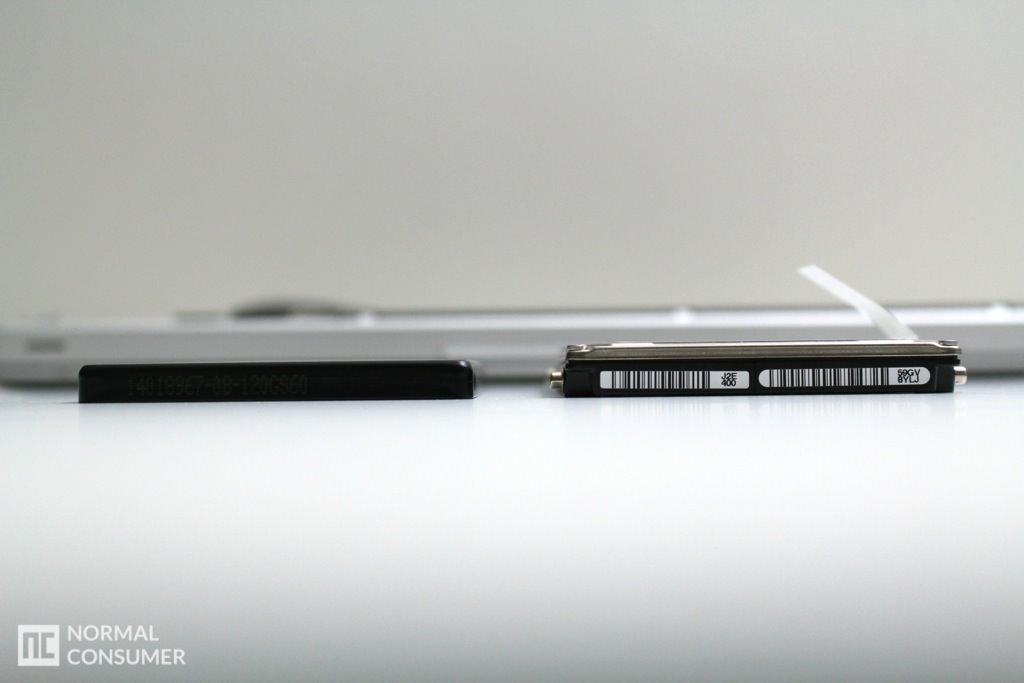 The only physical difference would be its height and weight, but the performance difference is the highlight. With the original hard drive, the computer took 1 min 7.78 sec whereas this SSD only took 12.27 seconds to load Mac OS. While the original hard drive did slow down over a year of use, we can see what kind of performance boost this SSD can offer. From my personal test using Blackmagicdesign's Disk Speed Test, I was able to get 325.9 mb/s and 176.3 mb/s for reading and writing, respectively. Not exactly what its max potential is advertised to be, but still significantly faster than a spinning hard drive.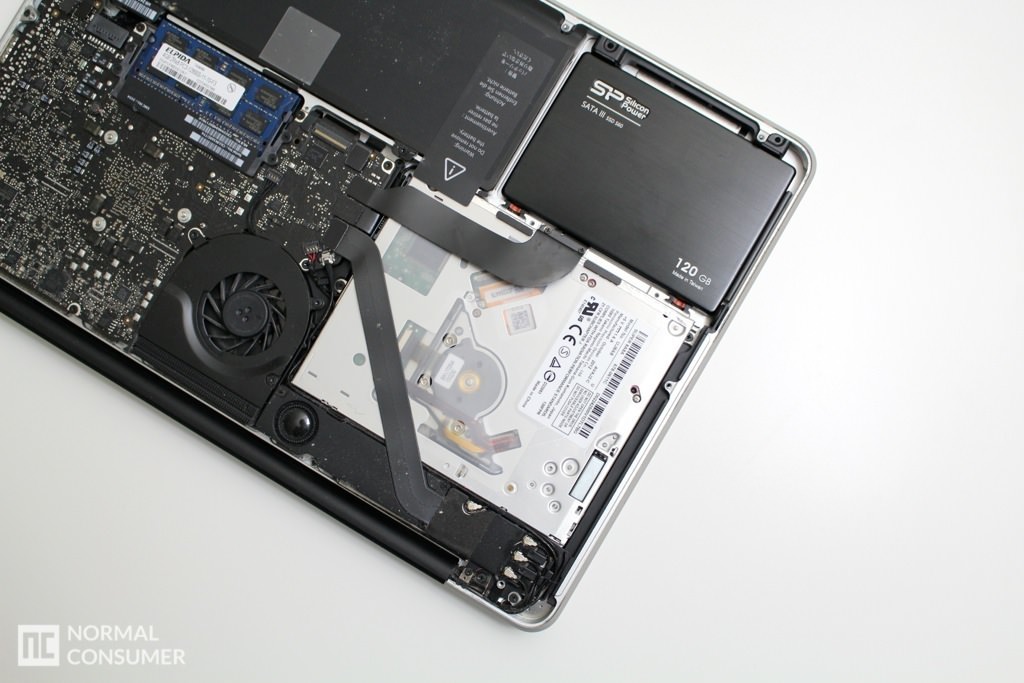 While there are tons of solid state drives in the market, Silicon Power S60 Solid State Drive performs well despite its price tag and can bring a huge performance boost. There's nothing to go wrong about this SSD and I would trust it to keep my data safe even if a car runs over it a few times!
Pros
+ Brushed aluminum housing looks great
+ Light and thin
+ Supports TRIM and garbage collection
Cons
– Write speed is much lower than advertised