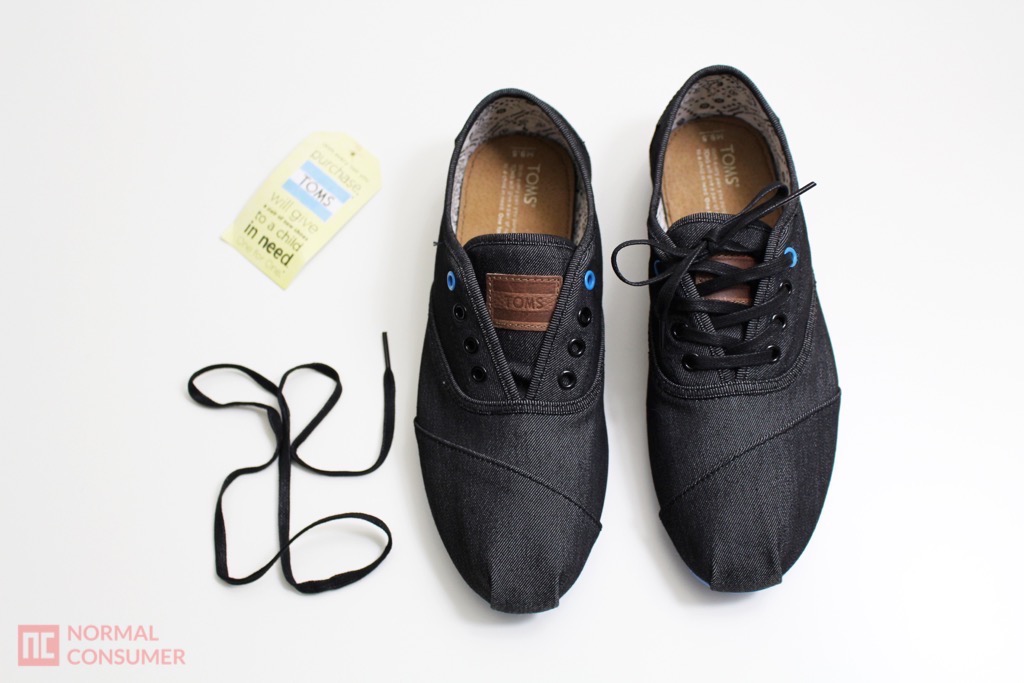 As many of you may know already, TOMS is a brand that promotes "One for One" where they donate a product for every product you purchase. Although their shoes aren't the cheapest, it's nice knowing that it's also helping someone else around the world in need. I've been wearing TOMS Men's Cordones Shoes for the past few months and I've come to love and promote TOMS more than before. Their designs are constantly changing except for the classic ones, but I'd like to tell you more about my experience with these shoes!
You might be like me and be skeptical whether TOMS actually donates a pair of shoes to children in need or not. While I can't prove the actual number of shoes, I've seen it myself as I went to Honduras last year and got to spend about a week with students in an orphanage/school. I witnessed many children wearing TOMS and it made me smile.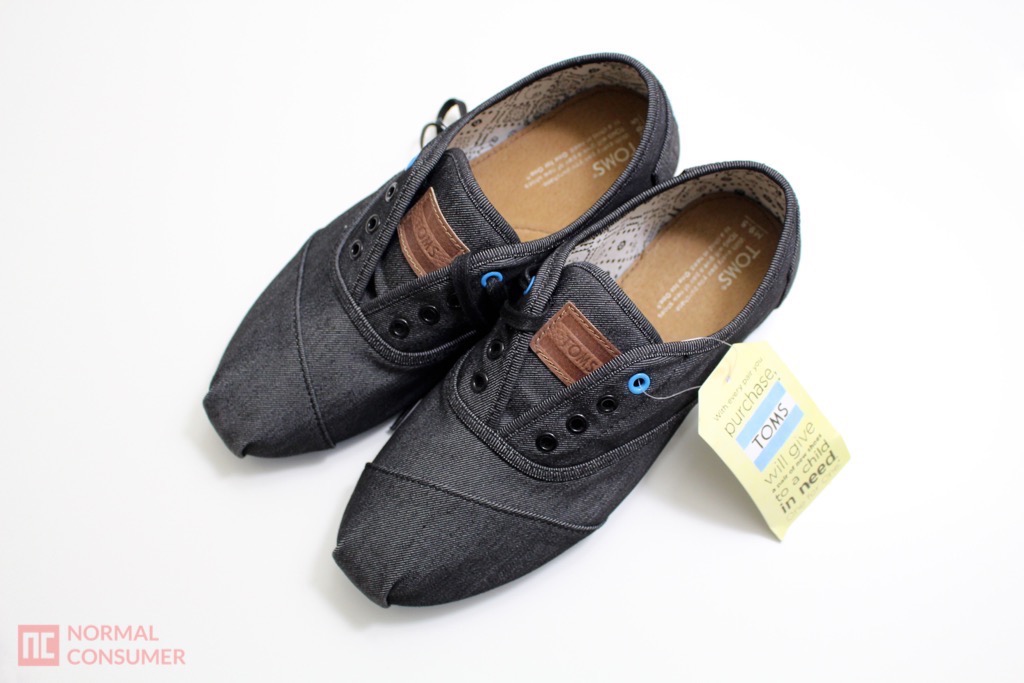 This particular design is Men's Cordones and has been my favorite pair of shoes I've tried on from TOMS. Unlike the classic kind that feels really thin and flimsy, this has extra padding and coverage while still feeling like a slip on shoes. While the blue accent on the bottom took me some time to get used to, it's a nice kick to keep it from looking dull. I remember there were orange, white and a few other color options at the time of my purchase.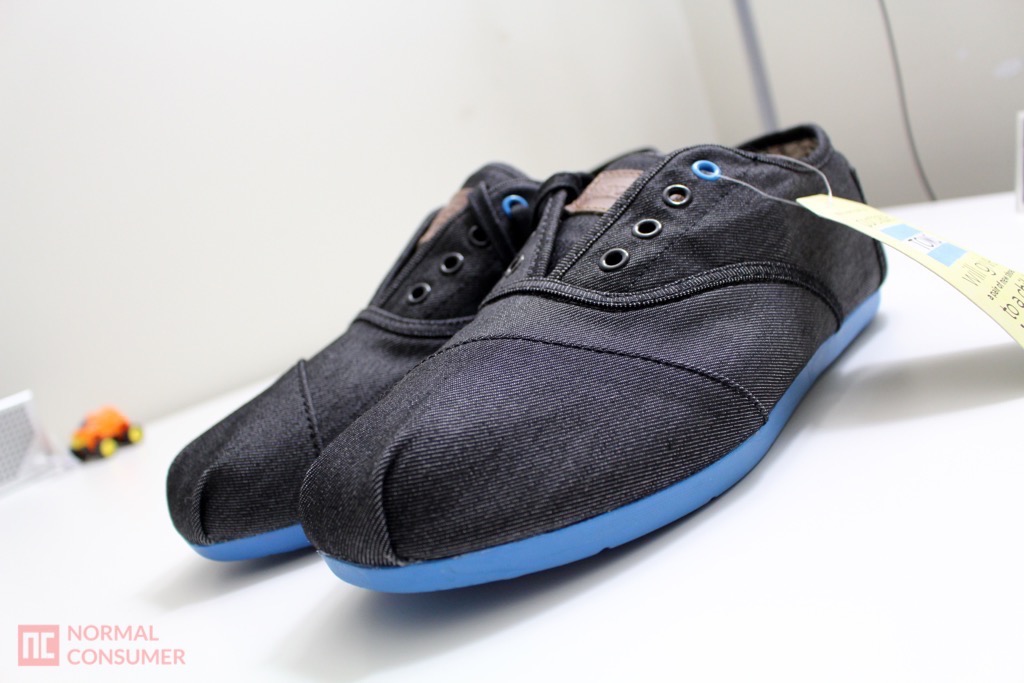 Bottom of the shoes is kind of fun too. There are interesting patterns and the middle part shows One for One. After wearing mine for a few months through different kinds of weather, the patterns have started fading away but still holding up strong.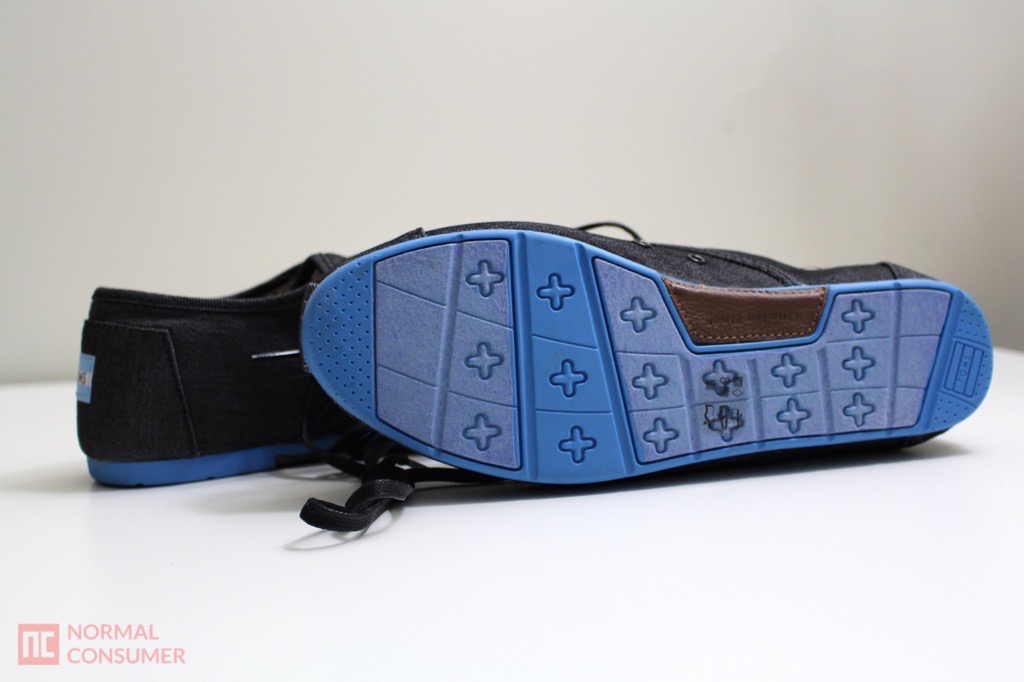 What I like about this is that there are elastic bands in the lace area that holds onto your feet comfortably. I would never think of wearing shoes without having laces, but this changed my mind. We'll look at that in a bit, but check out the inner designs of the shoes. I don't look at it enough but it's something to appreciate, even inside where others can't see.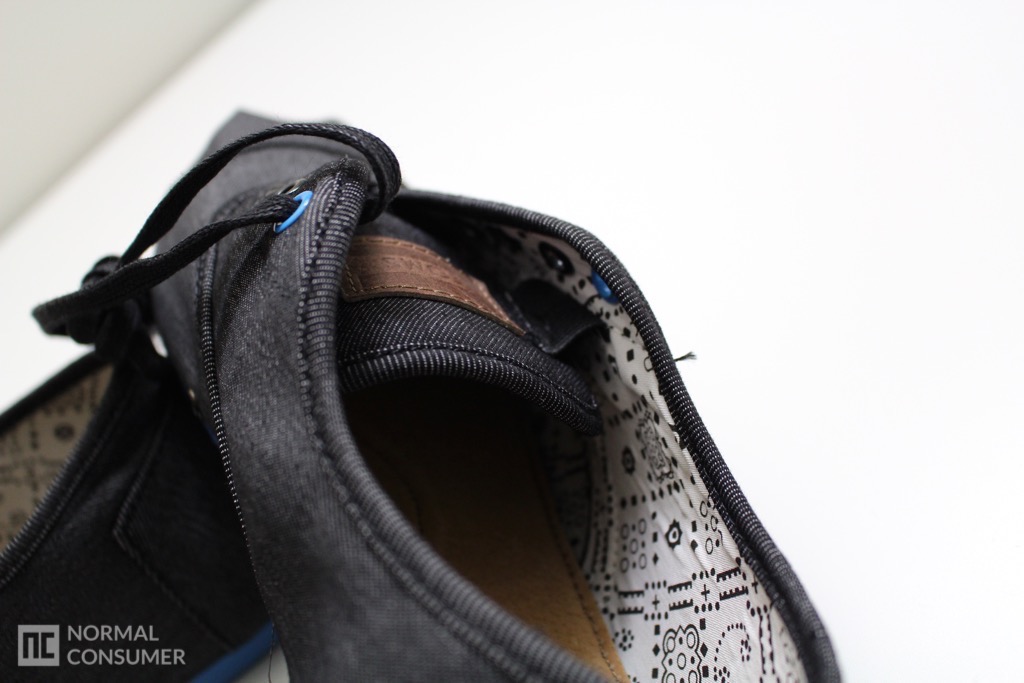 As mentioned earlier, this pair can go with or without shoe laces. While it comes with and look more normal with them on, I preferred not having them since it made my feet easier to slip in and out without any difficulty. I also liked having the TOMS logo show up and have been wearing them without laces. Super comfortable, but maybe I'll try wearing them with laces later!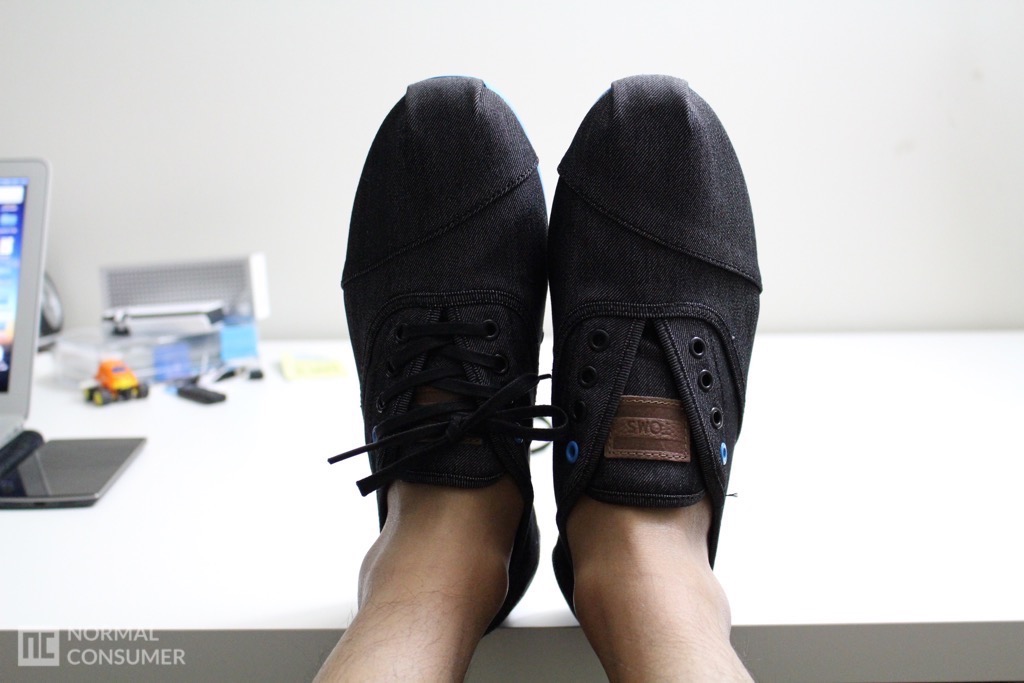 Another view from the top with my actual feet inside. Because I would wear them with socks, it stretched a bit but there's no problem on days I decide to go barefoot. But it gets sweaty easily so you probably want to wear socks…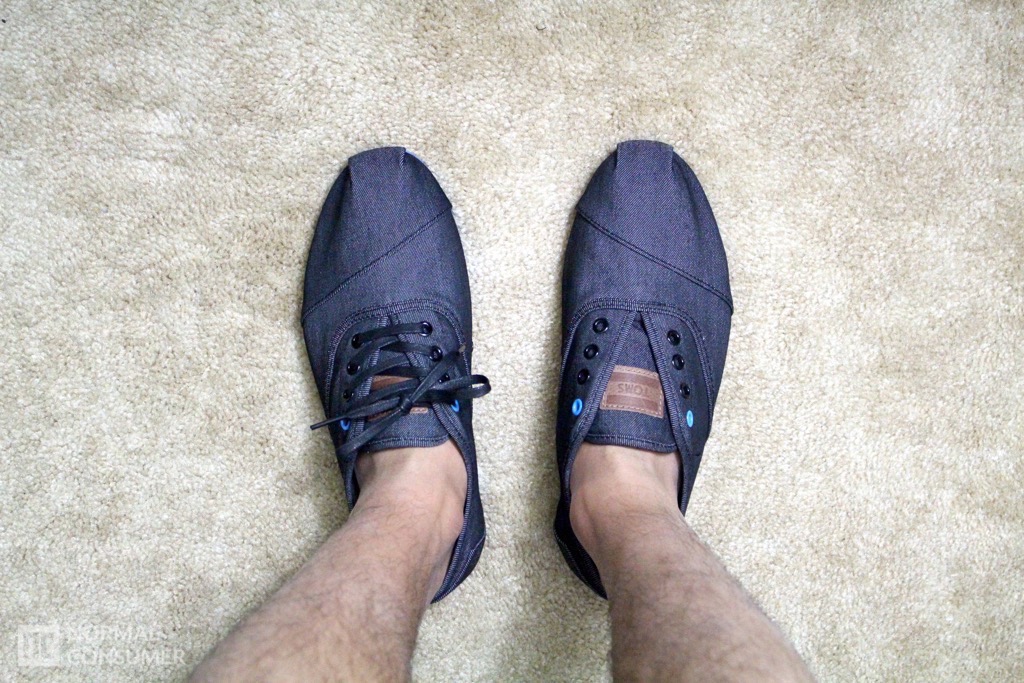 From once being skeptical of TOMS, I'm now a big fan of their products. I wish they were more a bit more affordable but they do make some quality products. They also have glasses and coffee where One for One also happens – neat. I know there are many shoes that resemble the look of TOMS at a lower price, but I'm a proud owner of these TOMS Men's Cordones Shoes and I ended up getting other variations of their shoes too!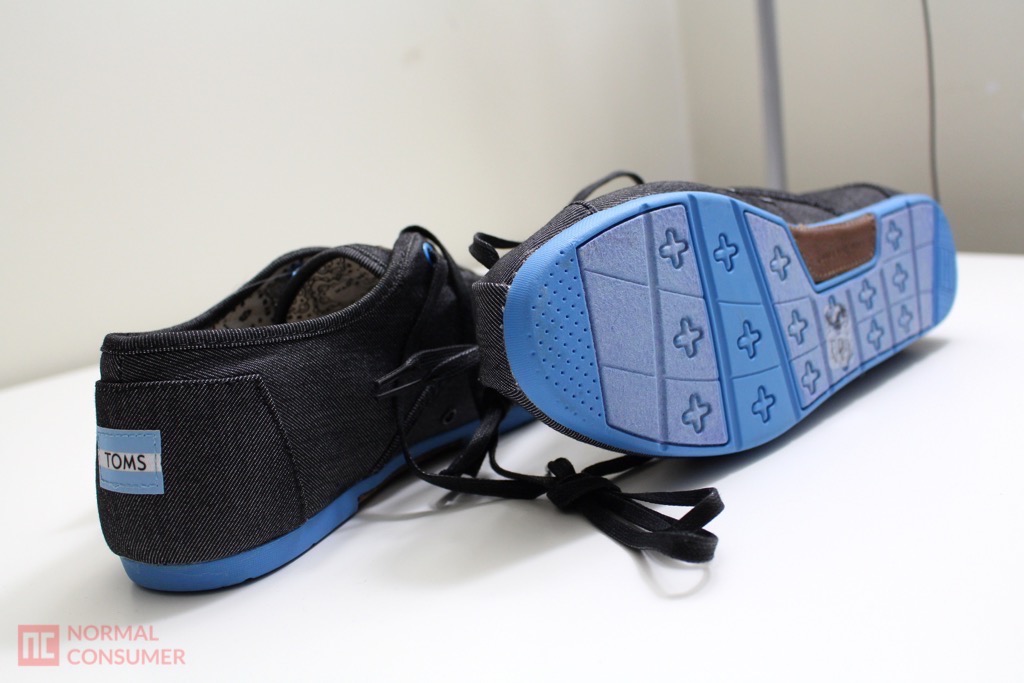 Pros
+ One for One: they'll donate one to children in need
+ Option to go with or without laces thanks to the elastic bands
+ Comfortable & durable
Cons
– Price
– Designs can go out of season (can be a good thing too)