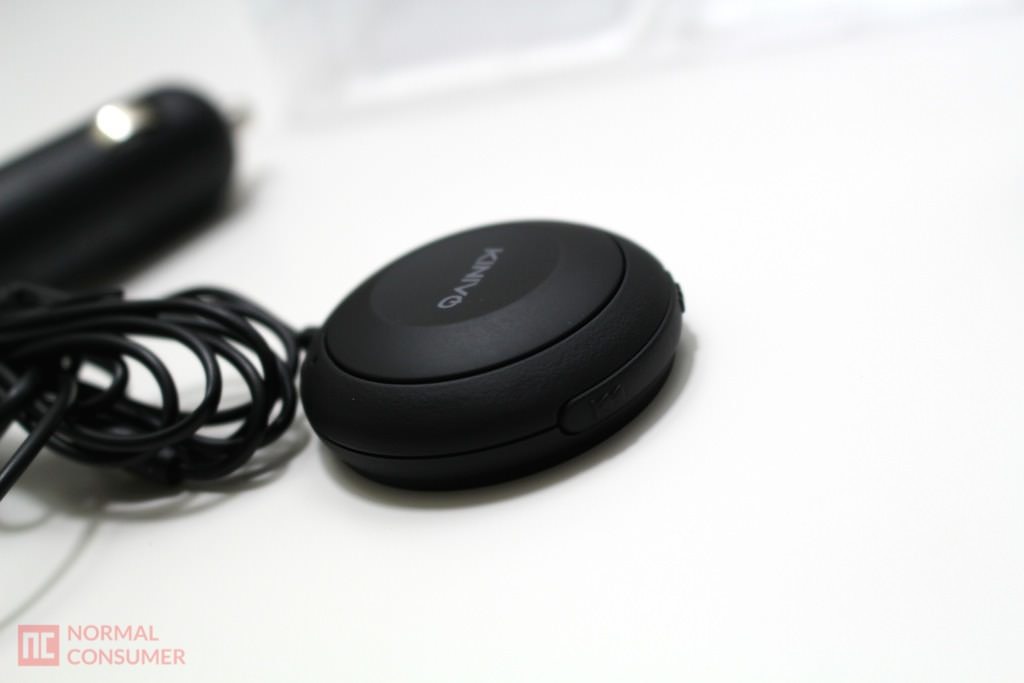 Kinivo BTC450 Bluetooth Hands-Free Car Kit is an essential gadget for those who listen to music or make phone calls in cars without bluetooth built in. By plugging the power jack to the cigarette lighter and another cable to the auxiliary jack, your car becomes bluetooth ready at a very affordable price. While older without an aux jack would need to resort to something like a FM radio transmitter, we had such a pleasant experience with this Kinivo bluetooth kit and would recommend getting this for everyone without hesitating.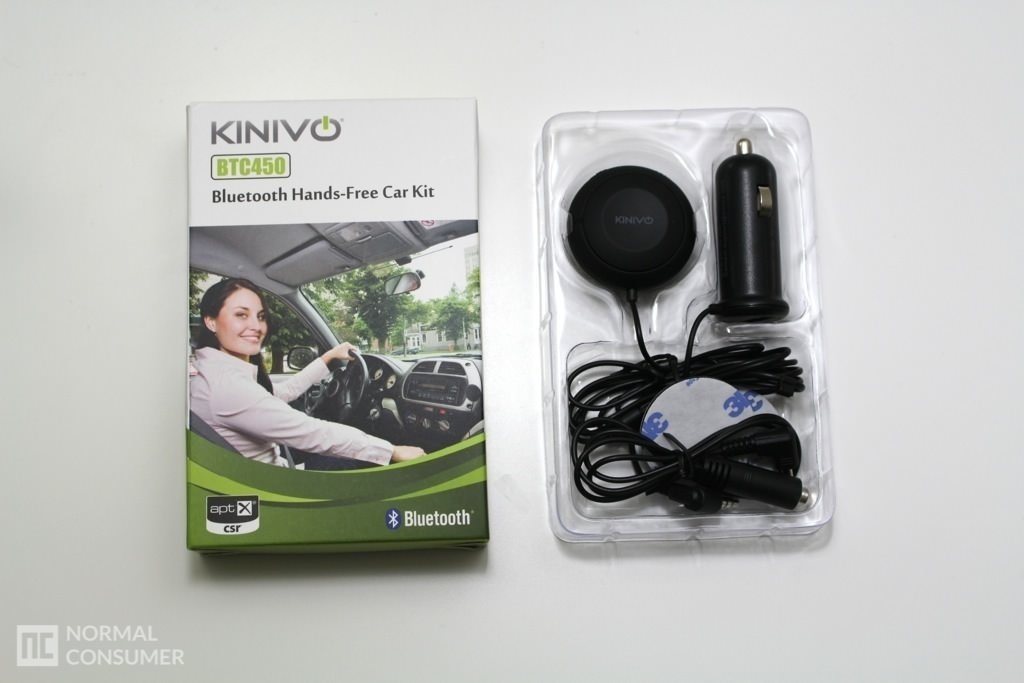 It comes in a small paper box that opens up easily to reveal the device. We didn't love the grapics on it too much and think that a higher resolution picture of the kit alone would've been better, but we can't judge a book by its cover, moving on. The back is much more informative with instructions on setting up hands-free kit, and describes parts of the device with clear illustration.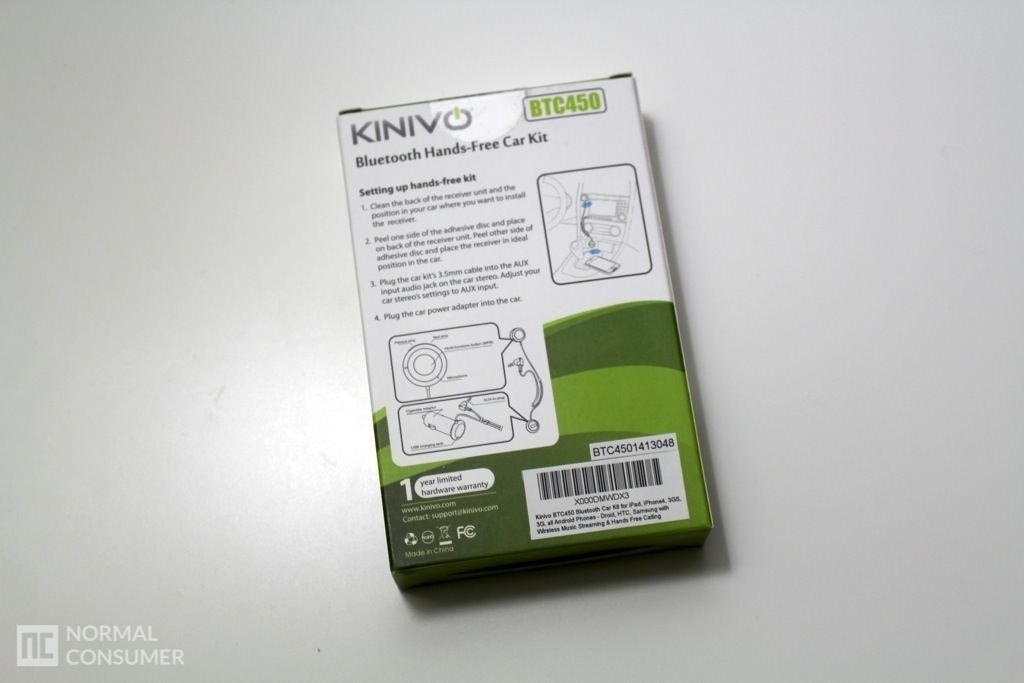 Taking each pieces out, we can see the main bluetooth device with a power jack, an extension aux cable in case it doesn't reach, and adhesive 3M stickers to stick the device on your car. There's no need for any extra papers since everything was on the box including contact information, great!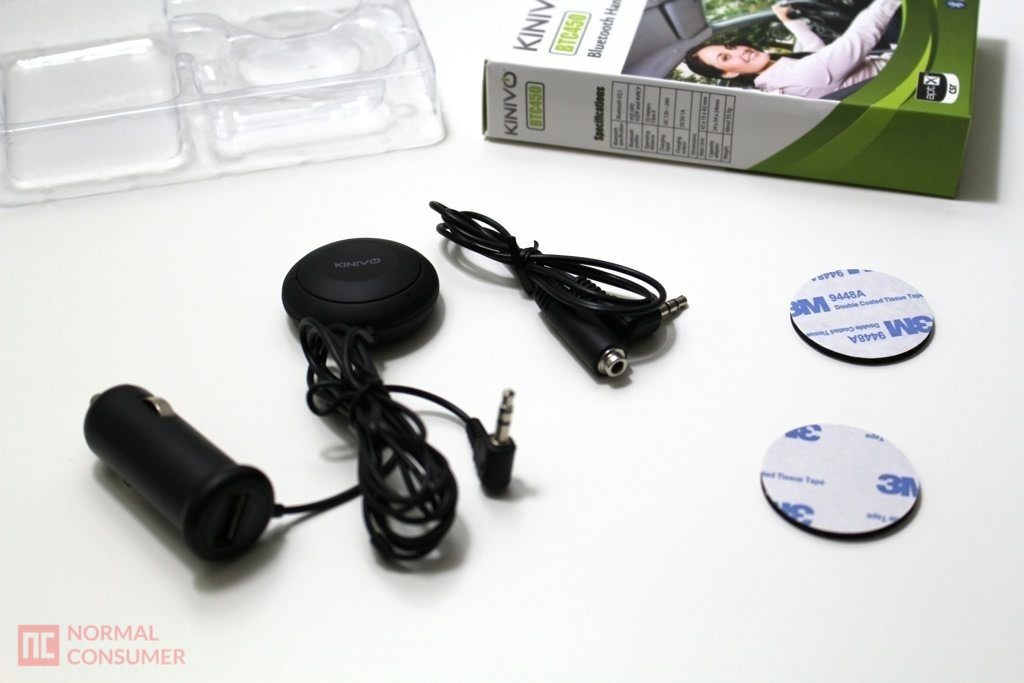 By looking closely at the round device, you may be able to tell what the texture feels like. It's got a rubberized soft touch texture that makes it very pleasant to touch, but is extremely light when held in hand. The round front face has a slight lift, and it's a multi purpose button that we'll get into in a bit.
Previous and Next buttons are located on top of the device, nicely flushed and easily accessible with the index finger when affixed properly.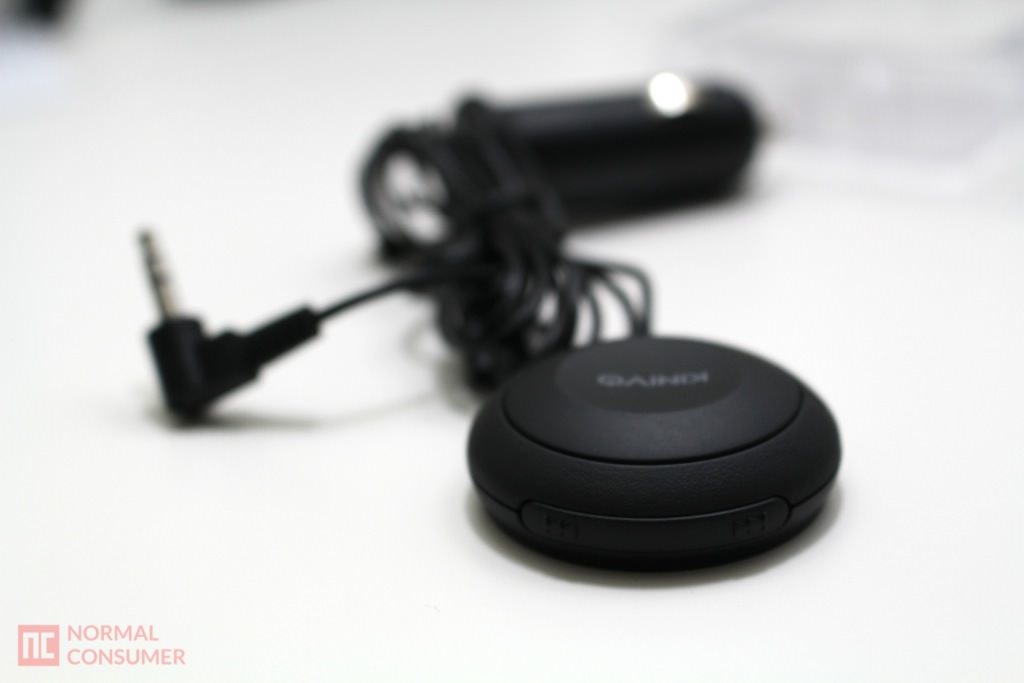 The nice thing about the power jack is that it comes with another USB jack built in so you can charge another device such as your phone or GPS. This is great because many cars may only have one cigarette lighter and your other gadgets might need some extra juice at times. While we really wish it could output 2A for many power hungry gadgets but it's definitely better than nothing.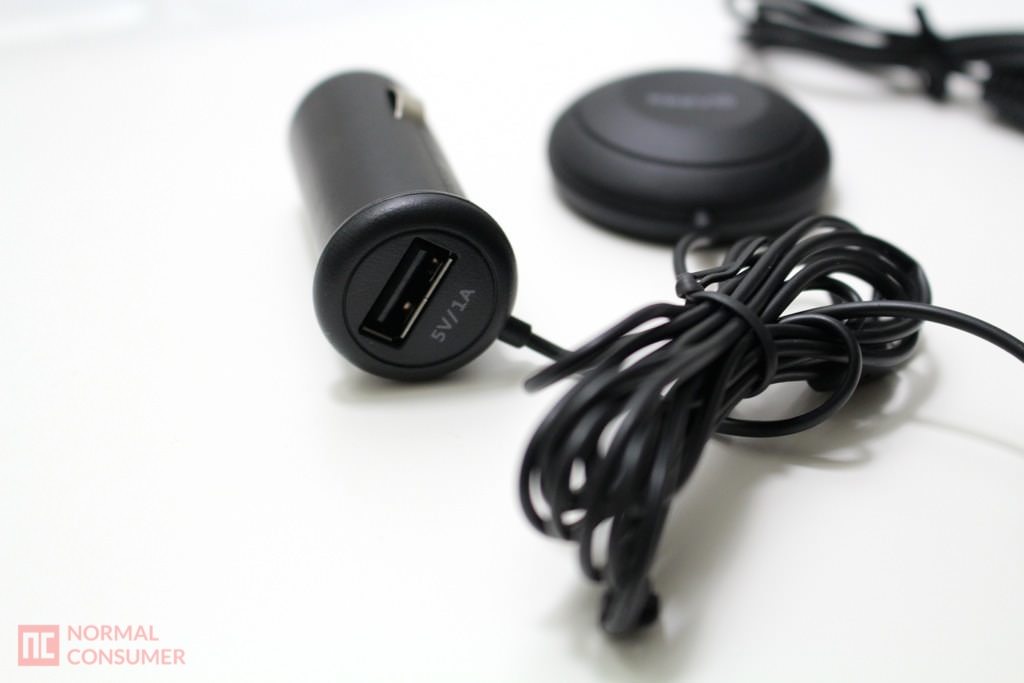 For a car like Honda CR-V, there's one cigarette lighter in the front bottom, and another jack in the middle console along with an aux jack. Before even untangling the folded up wires, we hooked up each jack and gave it a try.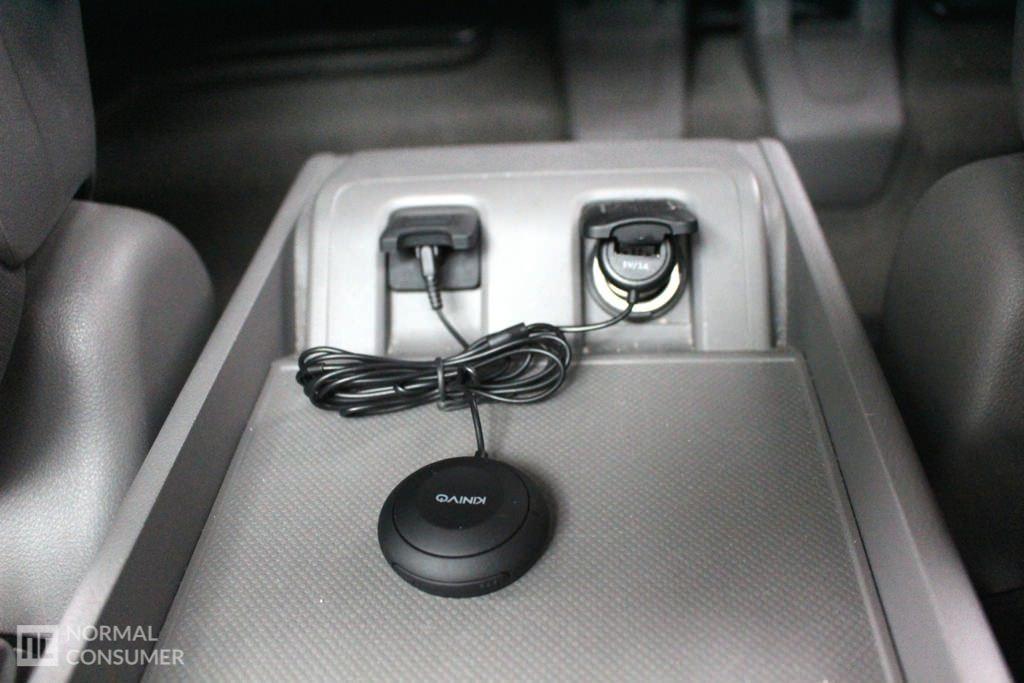 After turning on the car and having bluetooth on, we enabled the discovery mode by holding down on the main Kinivo button for a few seconds until it started blinking in blue and red rapidly. From there, it was in matter of seconds that it showed up on the phone and got connected with two beeps indicating that it's good to go.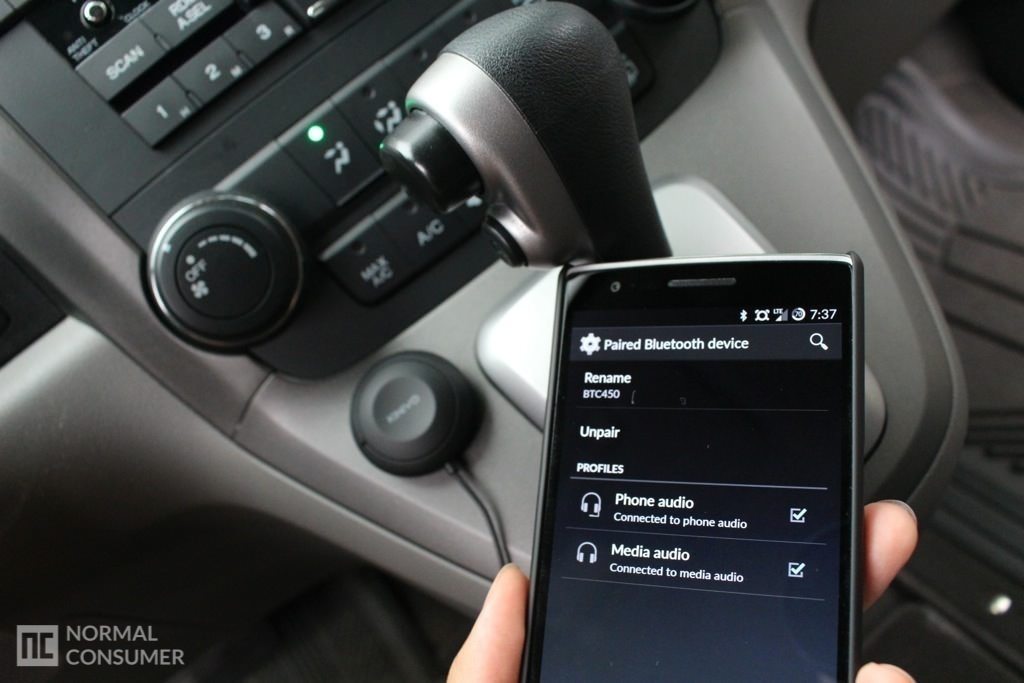 You can see that this device resembles the look of the dials on the car and looks nice.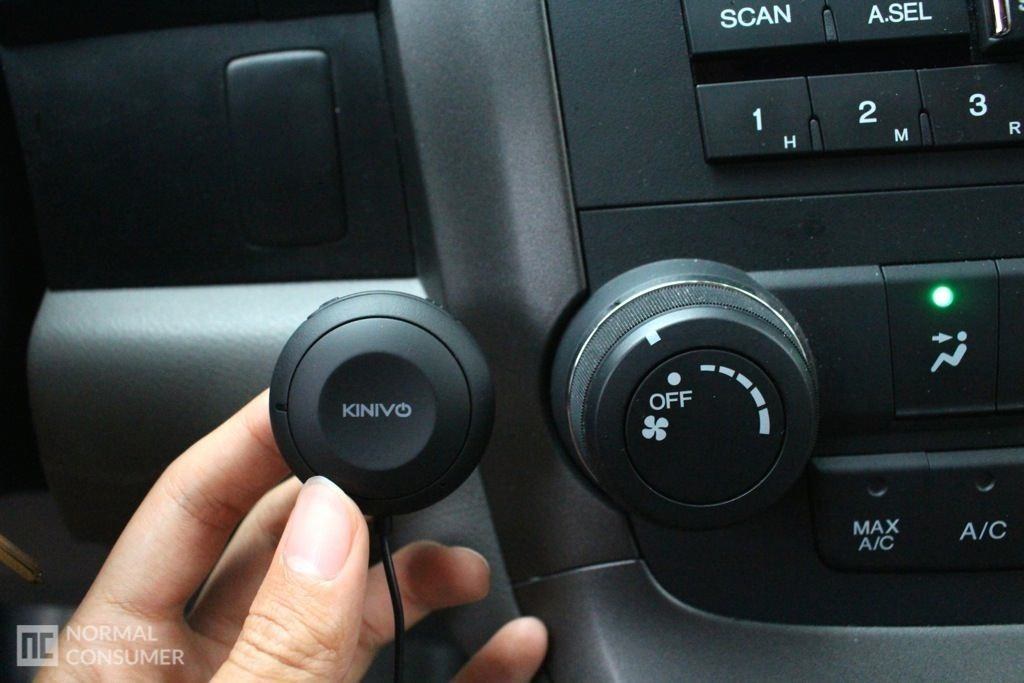 The only challenge we had with this device was finding the best place to attach on the car. Of course, that would vary depending on every car and personal preferences. Now time to try out a few different places!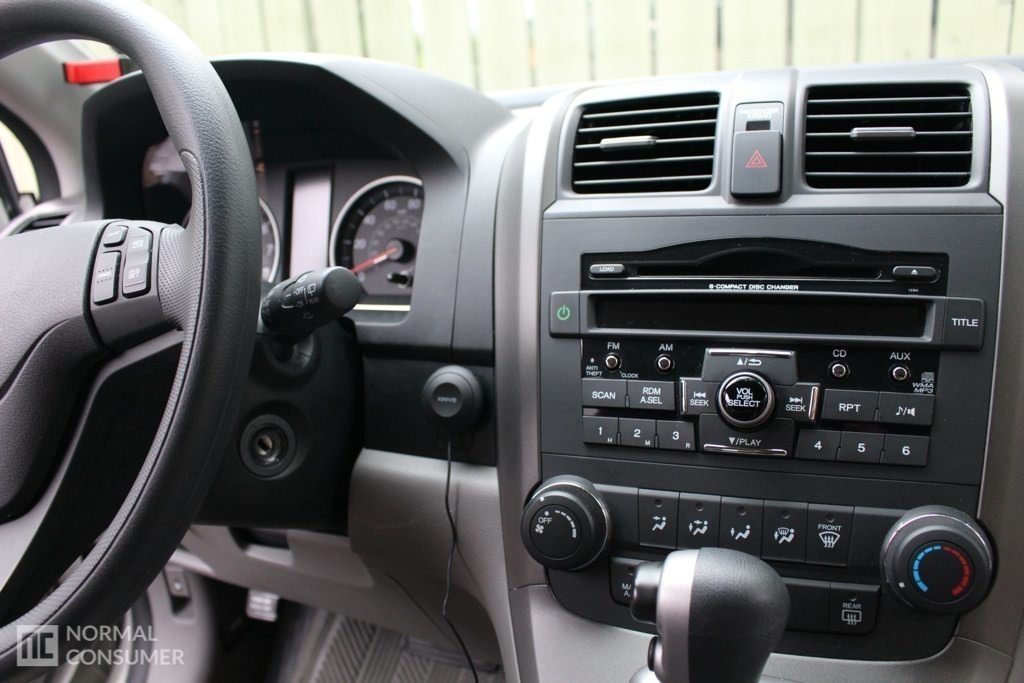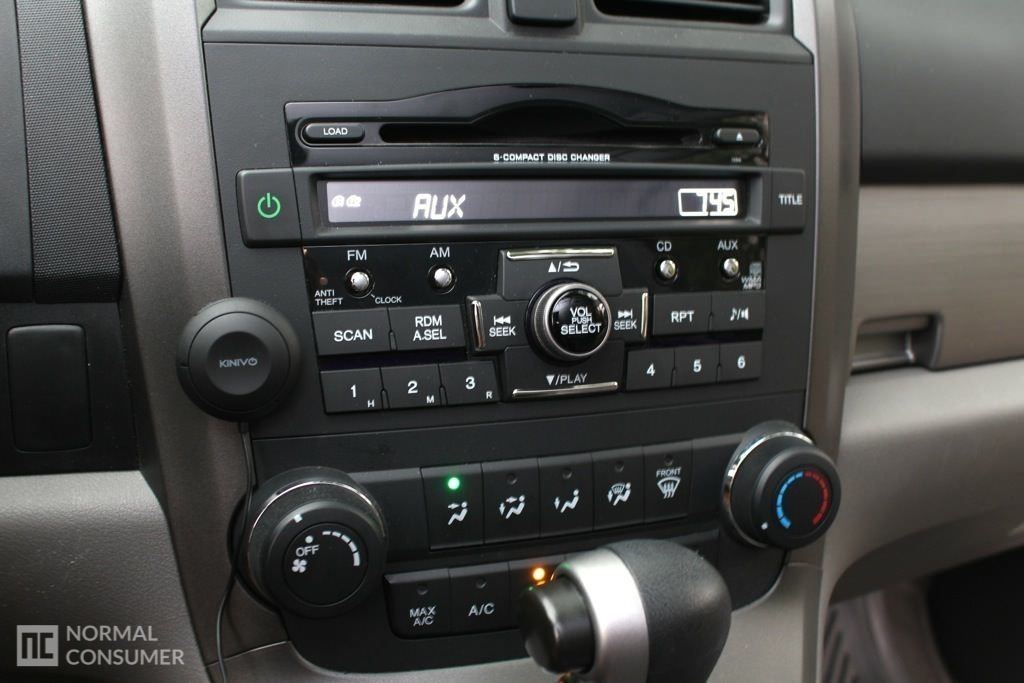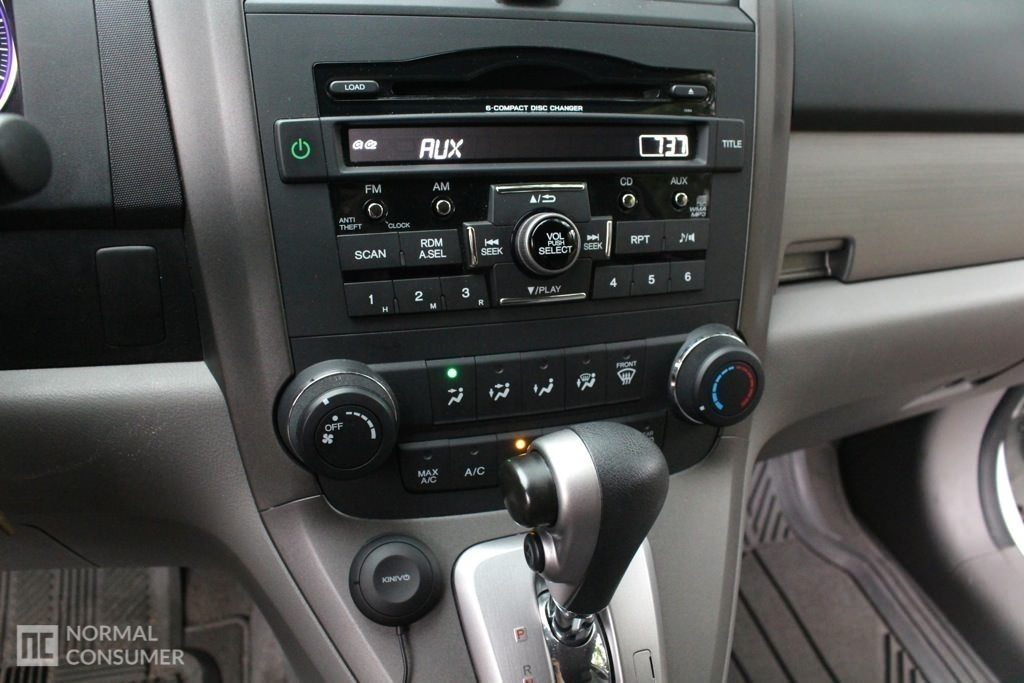 When it connects to the phone or while it's connected, the device blinks several times very quickly to indicate that it's connected or is looking to connect. It's worth noting that this bluetooth kit connects (or reconnects) automatically, meaning that as long as your phone has bluetooth on, it'll reconnect for you.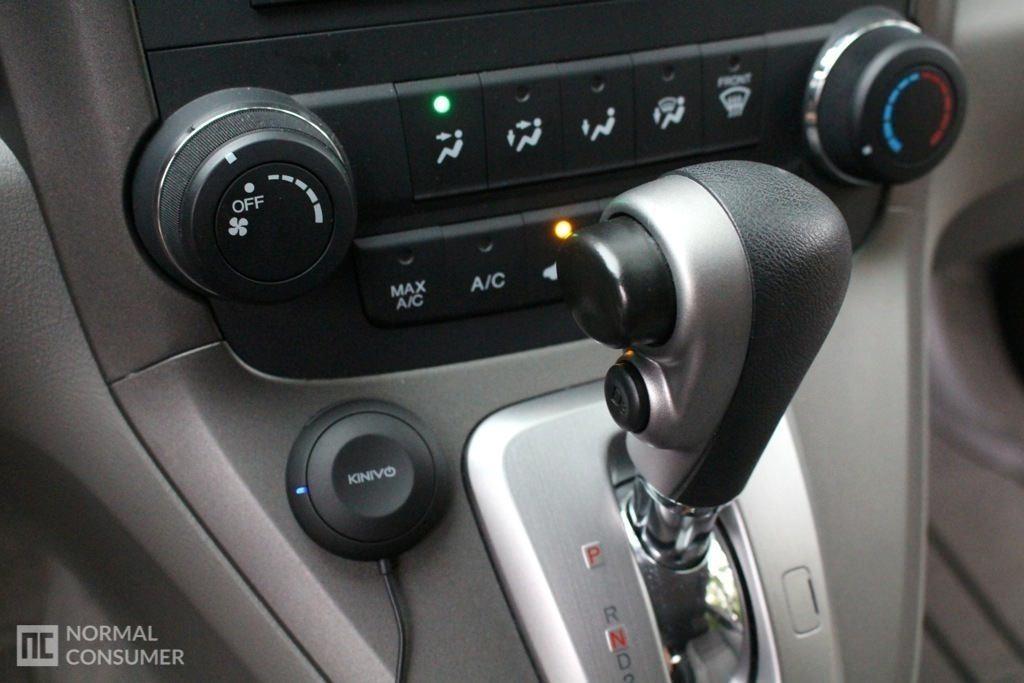 So when it is connected, you can press the middle button to play or pause the music or end the call you're currently in. Pressing it twice quickly will dial the last dialed phone number, sweet. Lastly, holding on the button for a few seconds will trigger voice control on Android (as shown below) or Siri for Apple's iOS devices.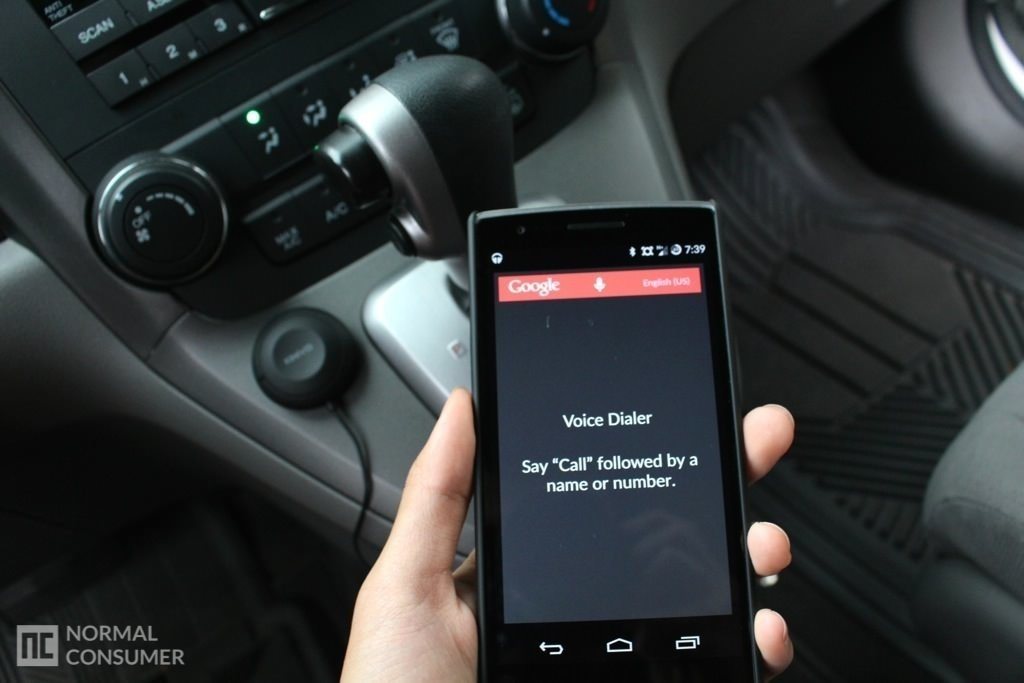 Voice control seemed to work well along with Google Now and Siri, but the placement of the device was important. Leaving it down on the middle worked out okay but the receiver of a phone call indicated that it sounded like I was in a big hallway.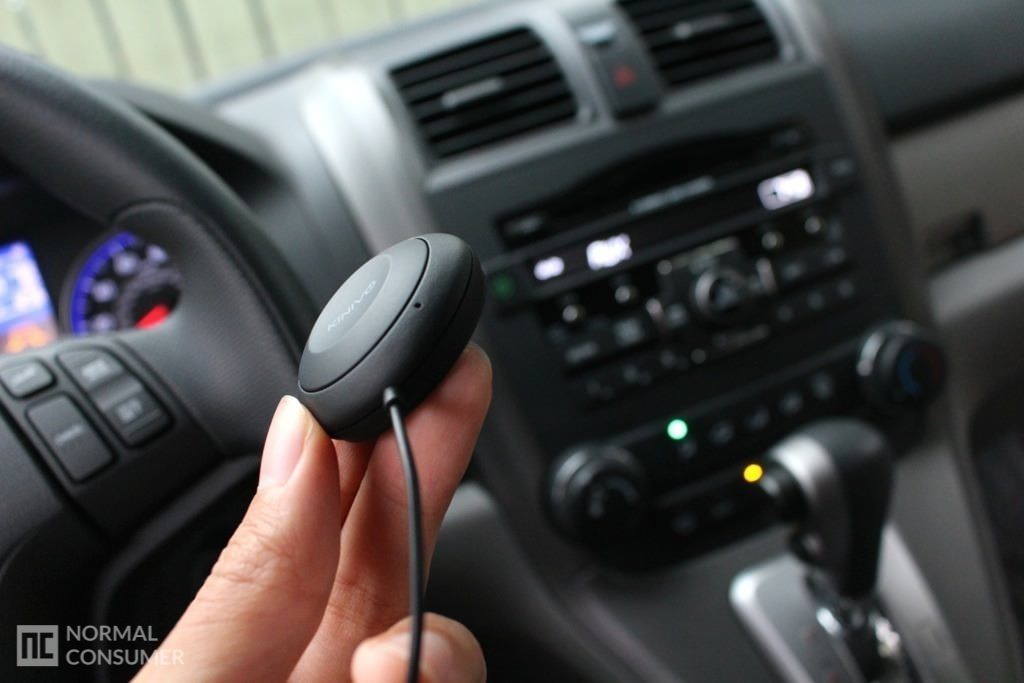 The microphone hole is located on the right bottom of the device facing us, so placing in front of the driver or somewhere in the front dashboard proved to improve the voice quality.
We got a little micro USB cable (not included) plugged in the USB jack and now this kit works as both car charger and bluetooth receiver.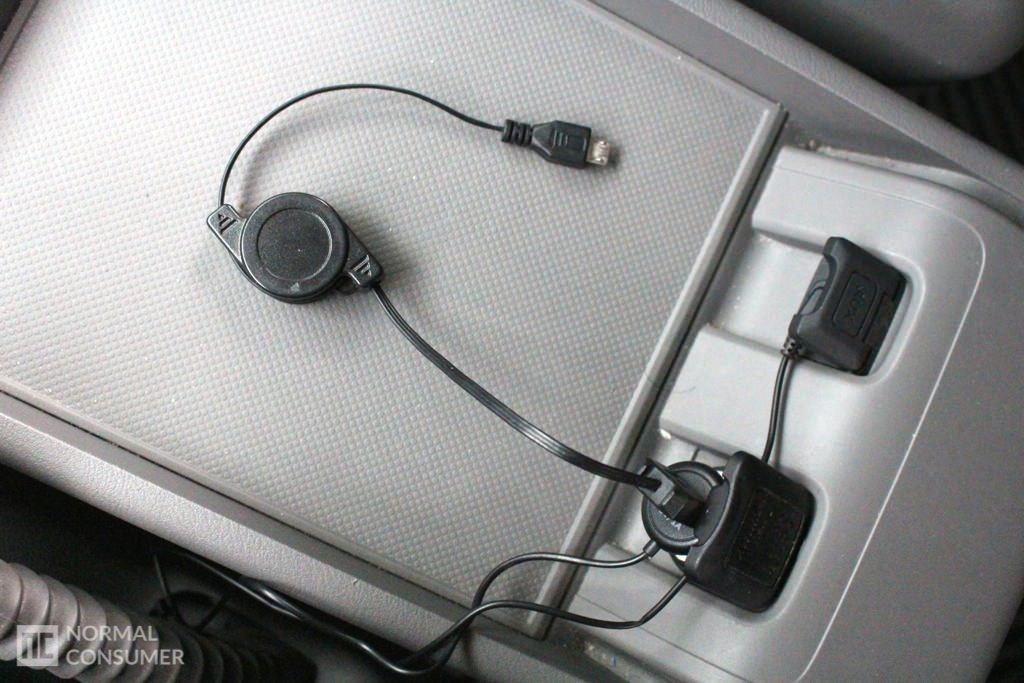 We have absolutely no complaint for the Kinivo BTC450 Bluetooth Hands-Free Car Kit, and that's how good it is. While it would've been even better to have 2A out of that USB jack but streaming music with this over bluetooth works so smoothly and quickly out of the box. With this, you can walk into your car, turn on the engine, and it'll be connected in a few seconds. Then without even pulling out the phone, pushing the middle button will get your music started, such a piece of cake. In fact, it will connect and play music faster than you can take finish a bite of that cake!
Pros
– Reconnects automatically
– USB port available for charging other devices
– Easy buttons (main middle, previous and next track buttons)
– Pleasant aesthetic (rubberized finish)
Cons
– None
Wishlist
– 2A output for USB