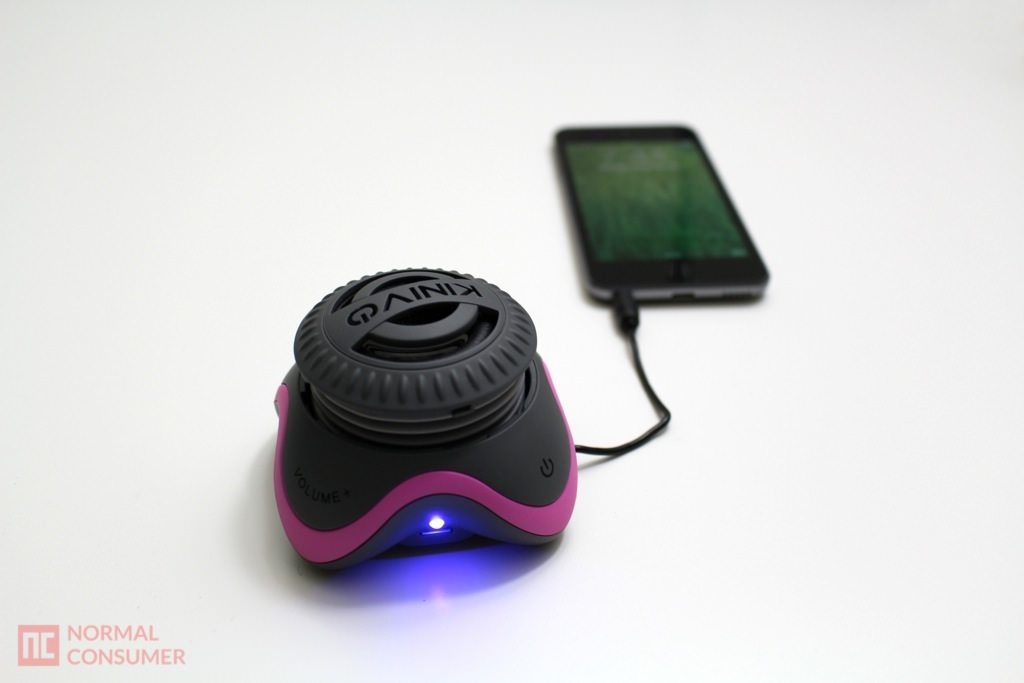 If you like to listen to music or watch videos on your phone on the go, Kinivo ZX100 Mini Portable Speaker can enhance the sound quality significantly as many phones come with mono speaker and might sound flat or dull. This little speaker is small enough to toss in your bag so you can grab it whenever the phone's not enough. I'll tell you upfront that the sound won't be as rich as many other portable speakers, but for its mini size, it does a great job. Its best feature is the bass resonator that adds some boom to your sound. Oh, and there are many other color options, if this pink isn't your thing!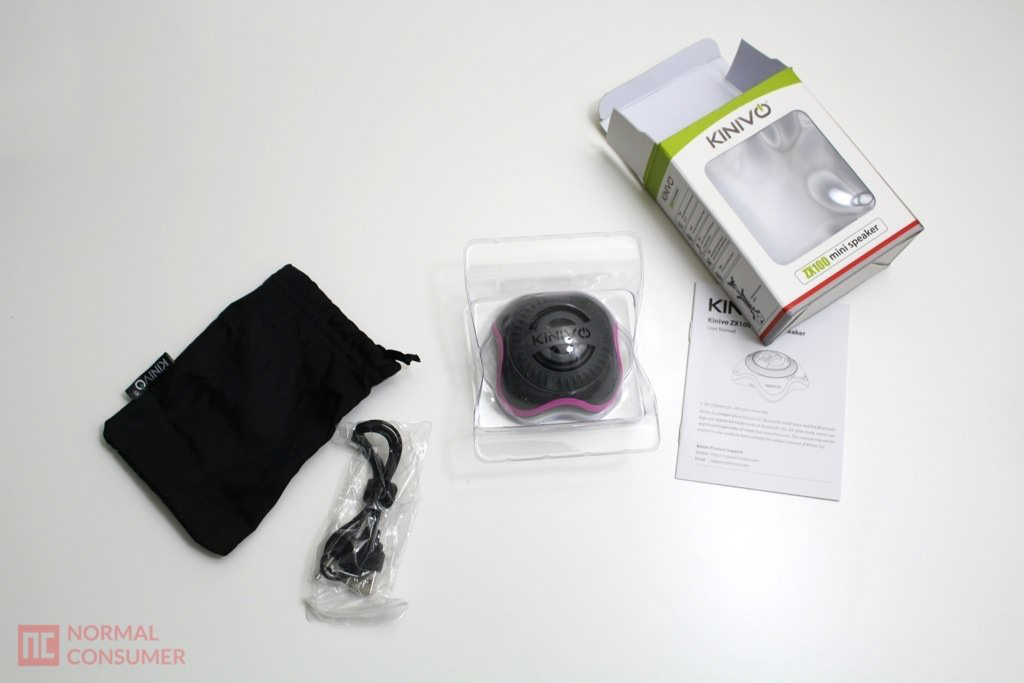 It comes in a simple rectangular package with the mini speaker, carrying pouch, micro USB cable for charging, and a manual that you probably don't need.
As you can see on the side of the box, one neat feature is that this speaker can "buddy plug" with more speakers like this by connecting the built in 3.5mm jack to another speaker's aux jack. While I haven't been able to test this, I could imagine the sound to be richer through stereo like sound.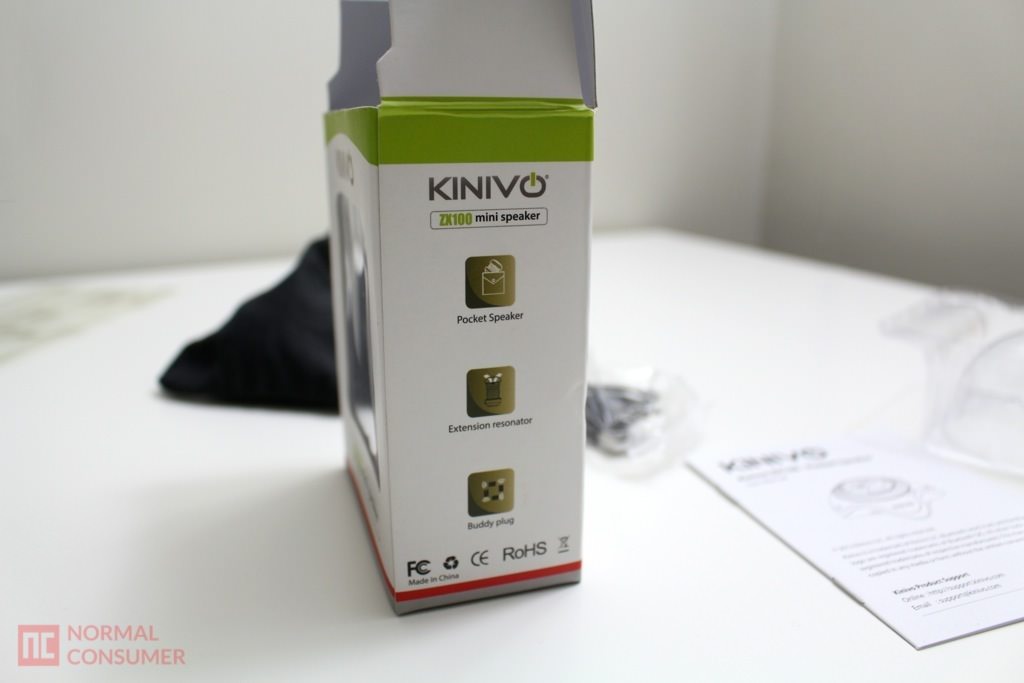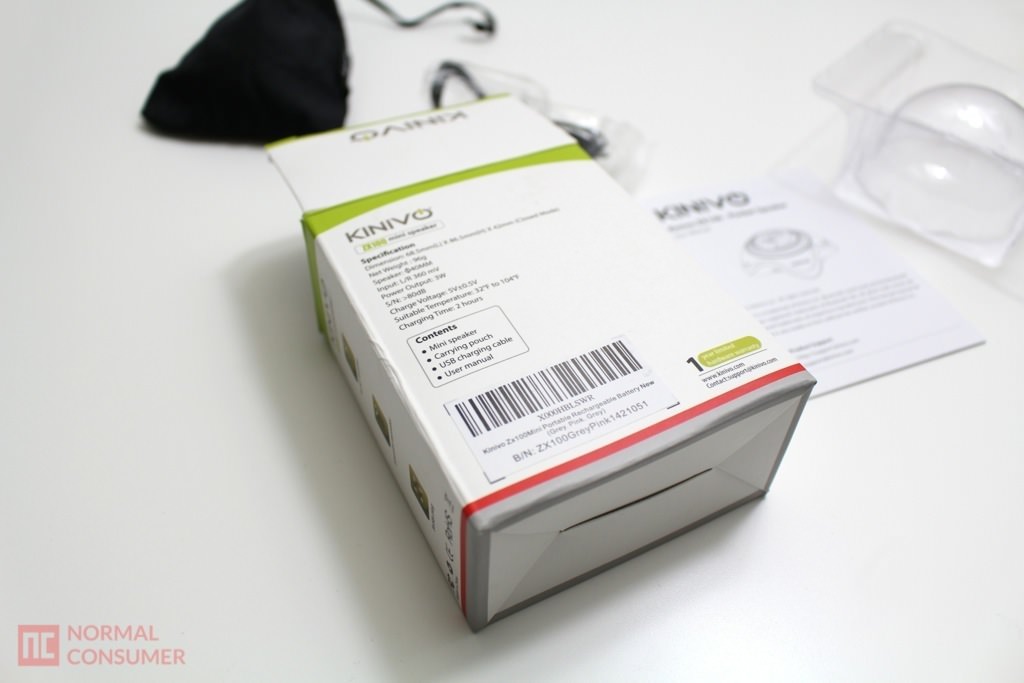 This is what the speaker looks like. While it's light and made out of plastic, the matte finish gives it a clean look and feels sturdy. You can see a few things written on it but we'll get there in a bit!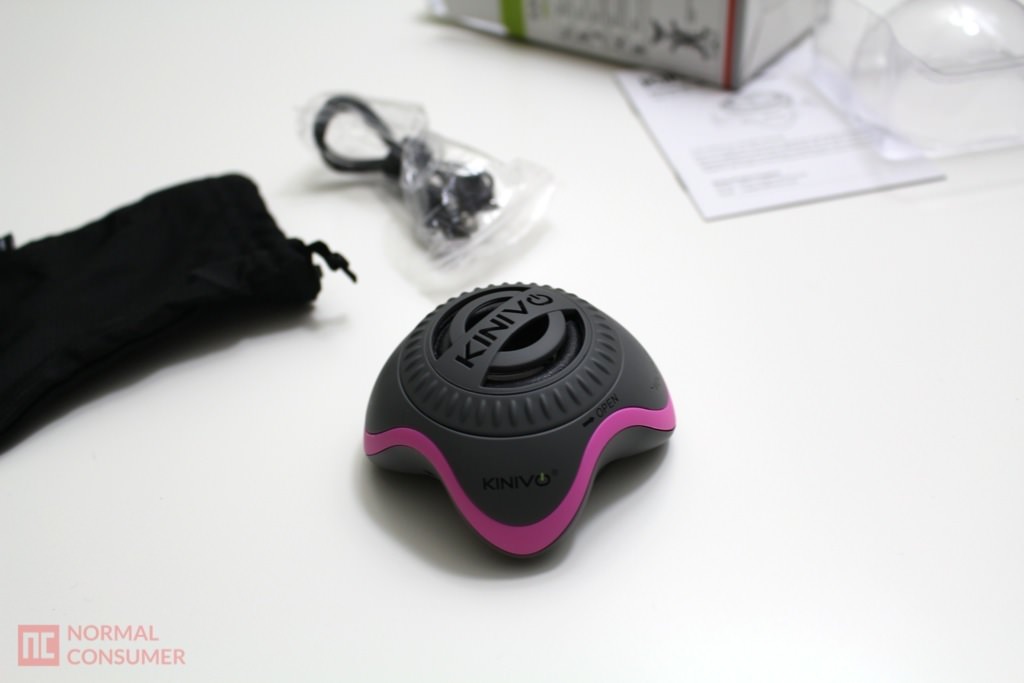 On the bottom, there is a very short 3.5mm jack cable that's attached nicely so it doesn't dangle around when you aren't using it. It's worth noting that you do not want to damage this cable since you need it to connect to your devices.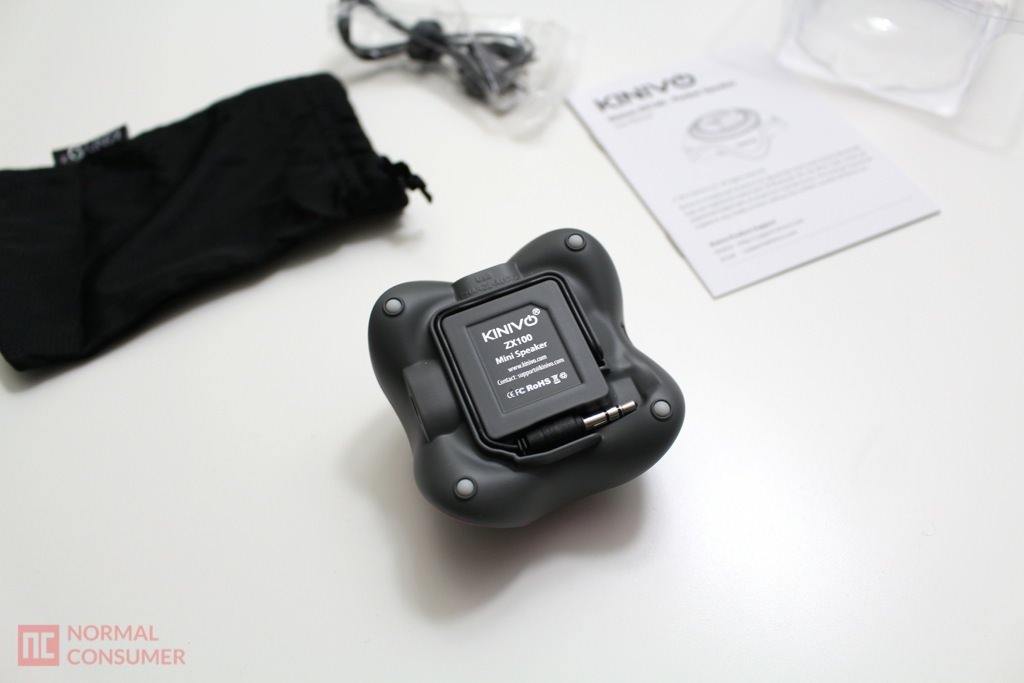 The bass resonator works like this, by turning the top portion and it'll pop up by itself. To put it back in, you would do the opposite. I'd definitely pop it open whenever you're using this speaker to enhance the sound, or otherwise, it can sound pretty flat.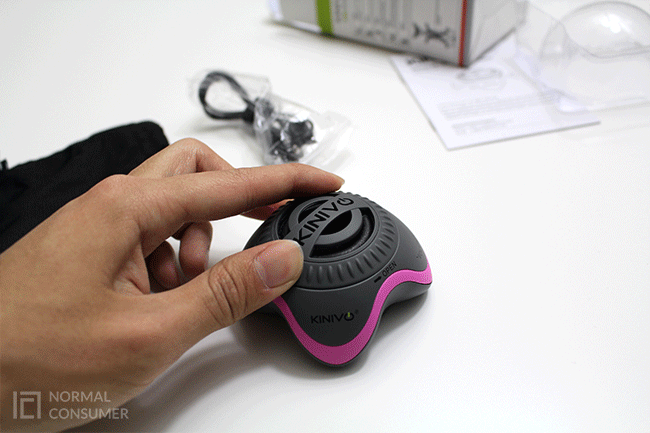 You can see the volume button and the power button. I was deceived at first and thought the gray part was where the button was, but you have to press the colorful part. It can be misleading but not a deal breaker. On the bottom, there's the micro USB jack for charging. In terms of battery life, it advertises to last 6 hours or so. Since I'd only use this to watch a short clip or some music on the go, it seems to last for a long time.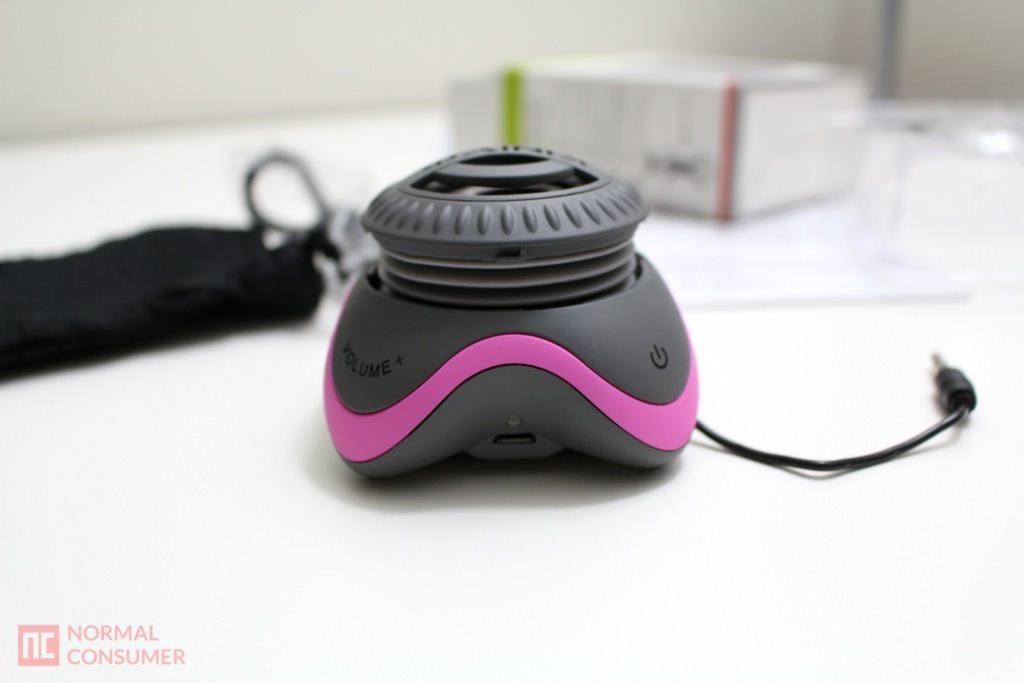 On the other side, there's the aux port that we talked about in case you have another speaker like this to connect.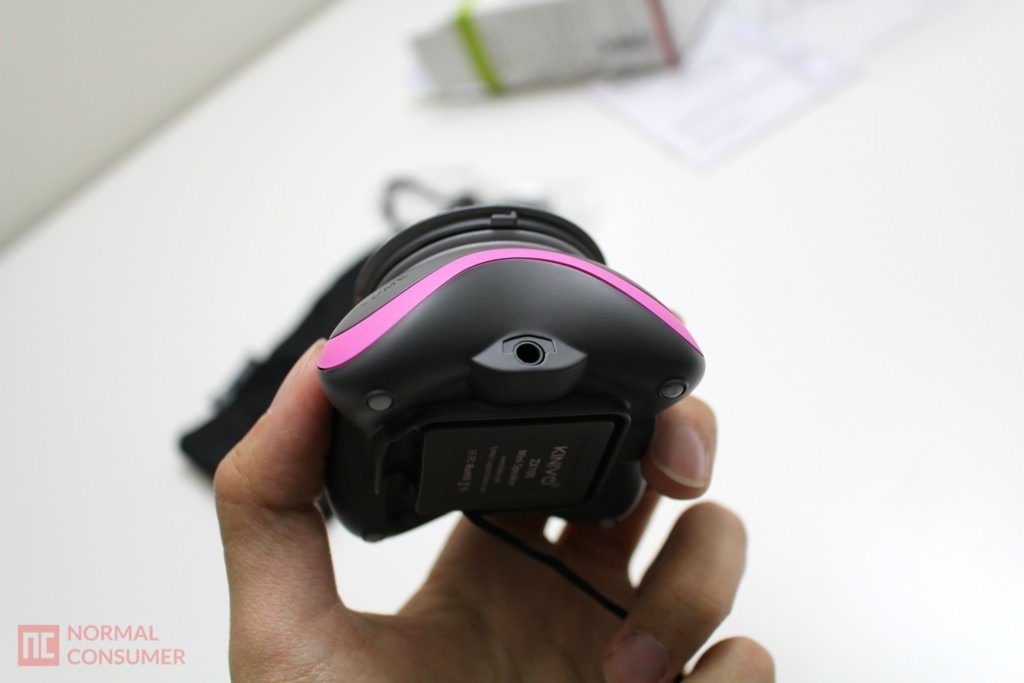 I've hooked up the speaker to my laptop and you can see how short the cable is, but works out fine. In my room, the speaker got pretty loud, and on max volume, it struggled a bit with the sound breaking but even on a medium volume, it was much better than my phone's little speaker. At home, I use The Crasher by JLab and this mini speaker doesn't compete unfortunately, but that's to be expected. So I took the Kinivo's mini speaker outside where I had a little holiday party with some friends. In comparison to a laptop's max volume, it was slightly louder but was able to notice some bass and deeper sound.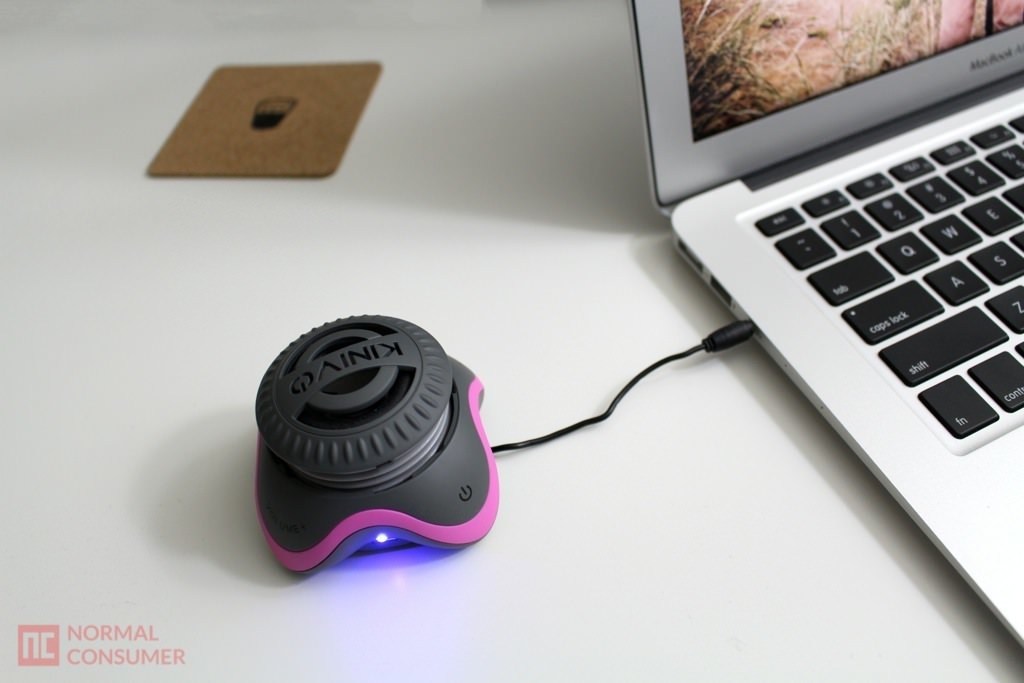 It comes with a little pouch to store your speaker, so that's a nice addition even though it won't do much in terms of protection.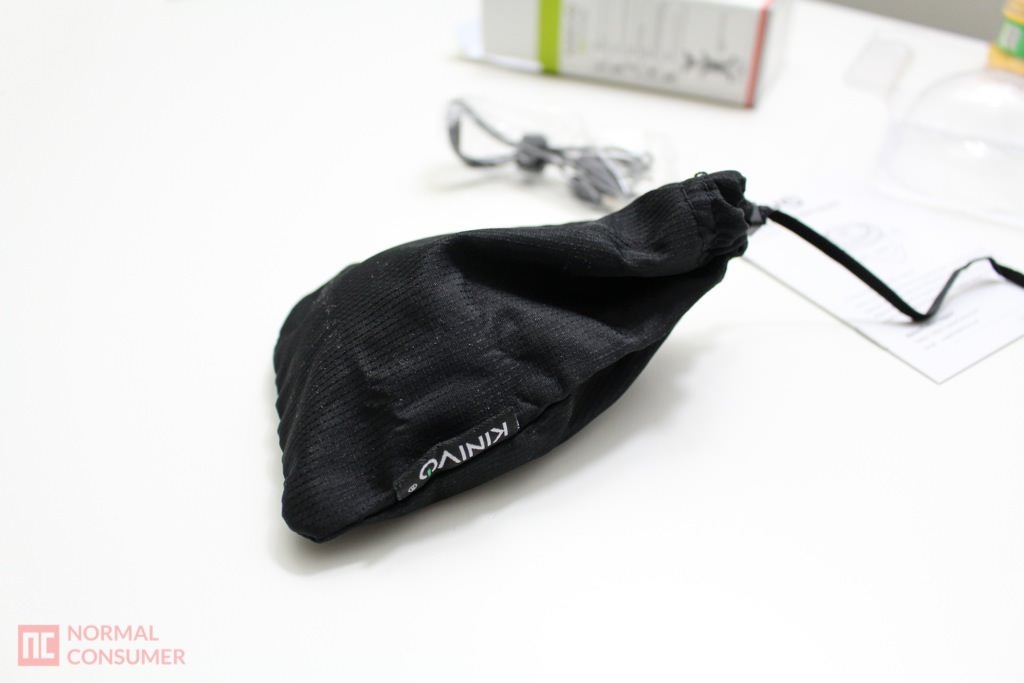 I think Kinivo ZX100 Mini Portable Speaker looks pretty good for a mini portable speaker (maybe not all the colors) and performs decently for how small it is. It's light and the bass resonator helps deepening the sound quality. I definitely wouldn't take this to a room with a lot of people talking, but for a smaller setting, it'll do a much better job than most of phones and other portable devices. Of course, many bigger speakers will sound bigger too, but this one fits in your pocket, so there's not much to complain! Go check out some interesting color options if you'd like.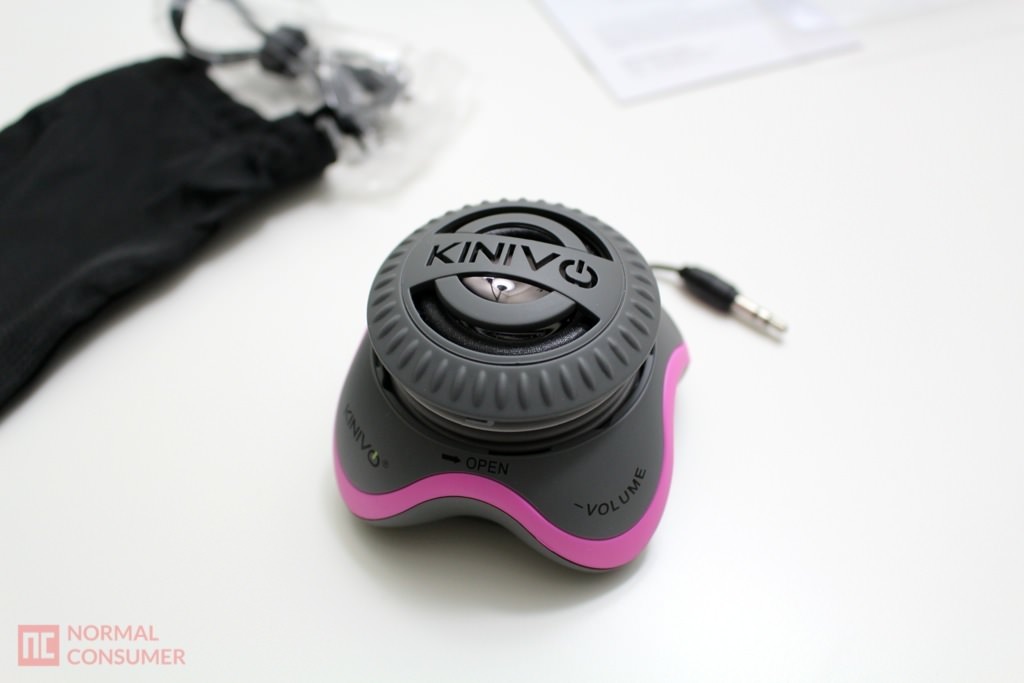 Pros
+ Portable, fits in a pocket
+ Ability to pop the bass resonator in and out
+ Battery lasts 6 hours (remember that it's small)
Cons
– Buttons can be misleading, hard to press
– Blue light is quite bright