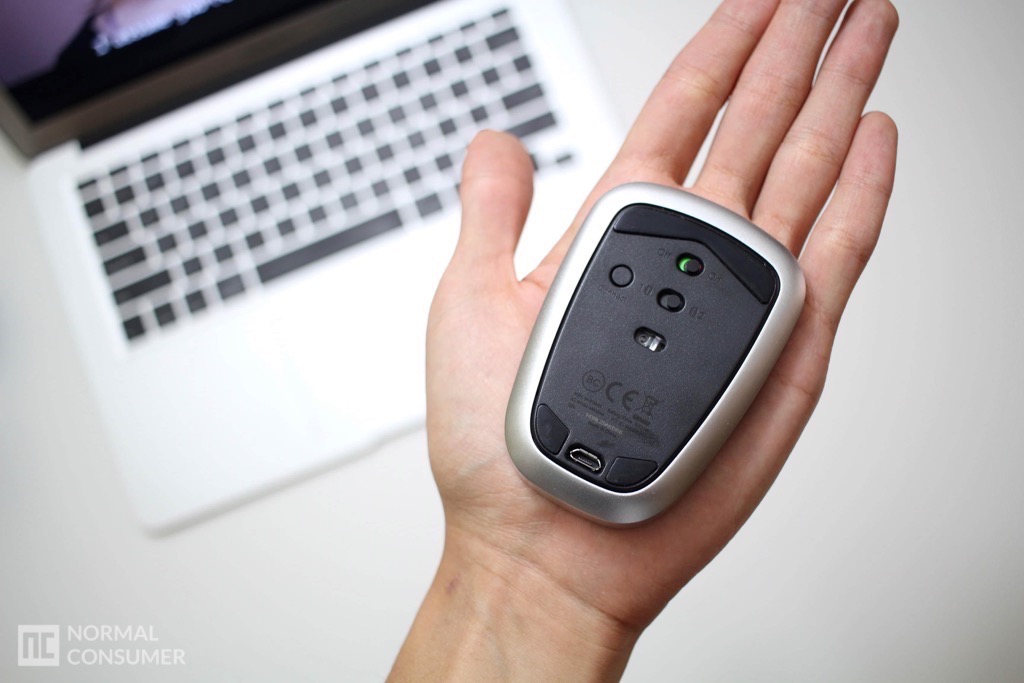 Logitech Touch Mouse is a super portable and sleek mouse that works for both Windows and Mac on the go. Its surface offers multi-touch gestures for both Windows 8 & Mac OS, and connects by bluetooth so there's no risk of losing a USB dongle either. Battery is also built in and charges over micro USB so it's really convenient. This mouse is so thin that it'll slip right in your pocket with ease, but is this mouse for everyone? Keep reading to decide for yourself.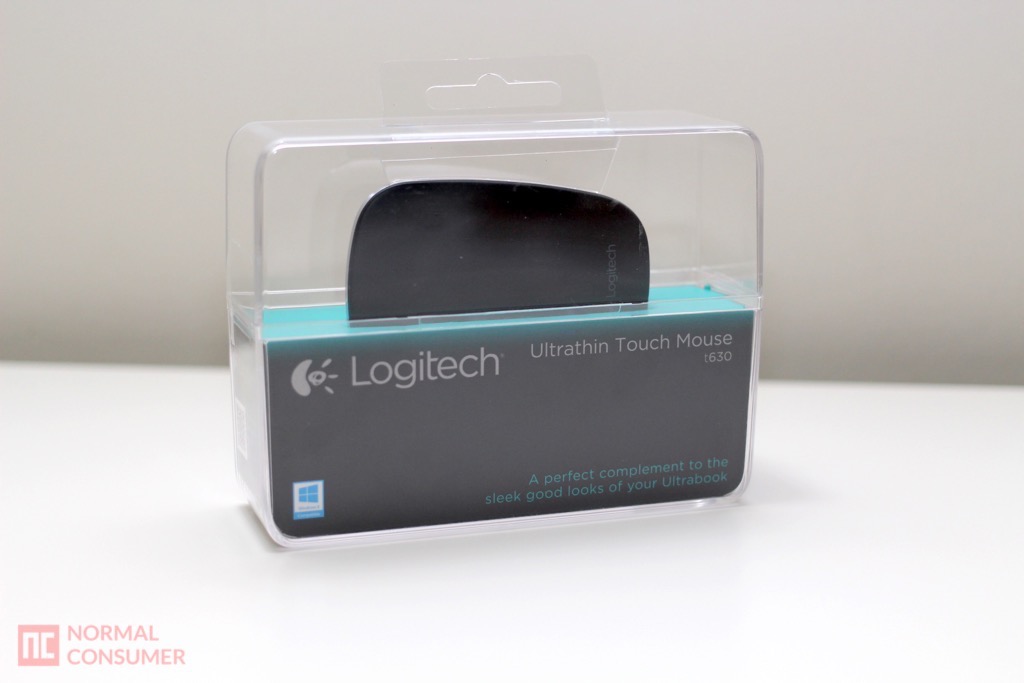 Its packaging comes nicely in a see through plastic showing half the mouse. I've got a black one here but it's worth noting that both black and white versions are identical even though the white one is advertised to be for Mac OS and costs a bit more.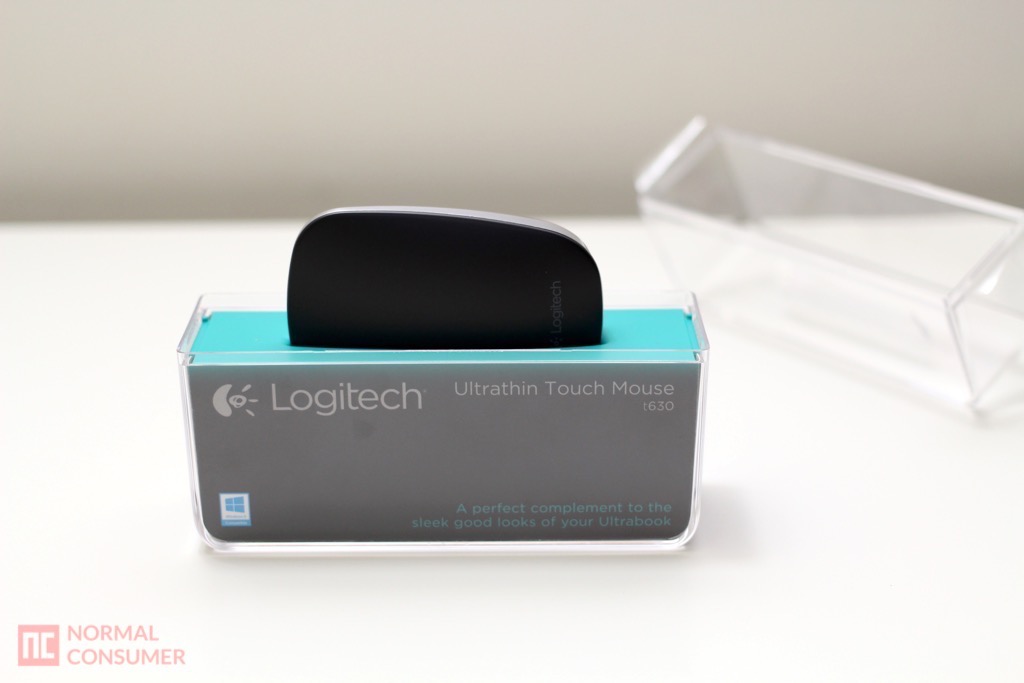 It comes with the mouse itself, a short micro USB cable, and a little manual. It feels like there should be something more but let's take a look at Logitech Touch Mouse now.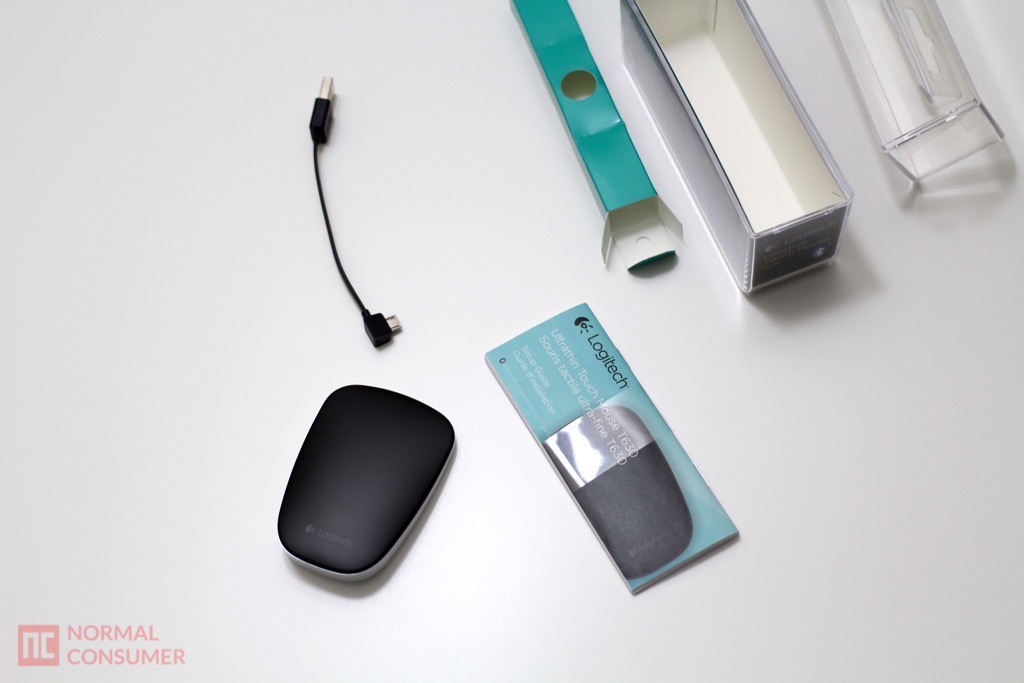 This mouse is extremely thin, especially in the front side. Front two-third of the top is a multi-touch surface and the sides are brushed metallic, even though it doesn't really feel like a solid metal.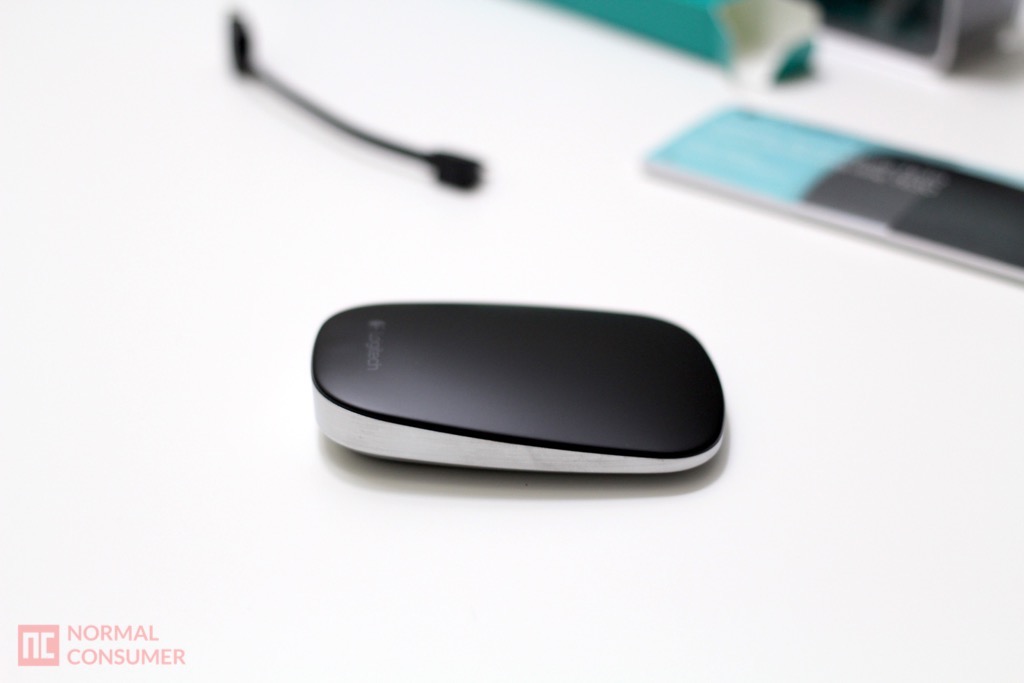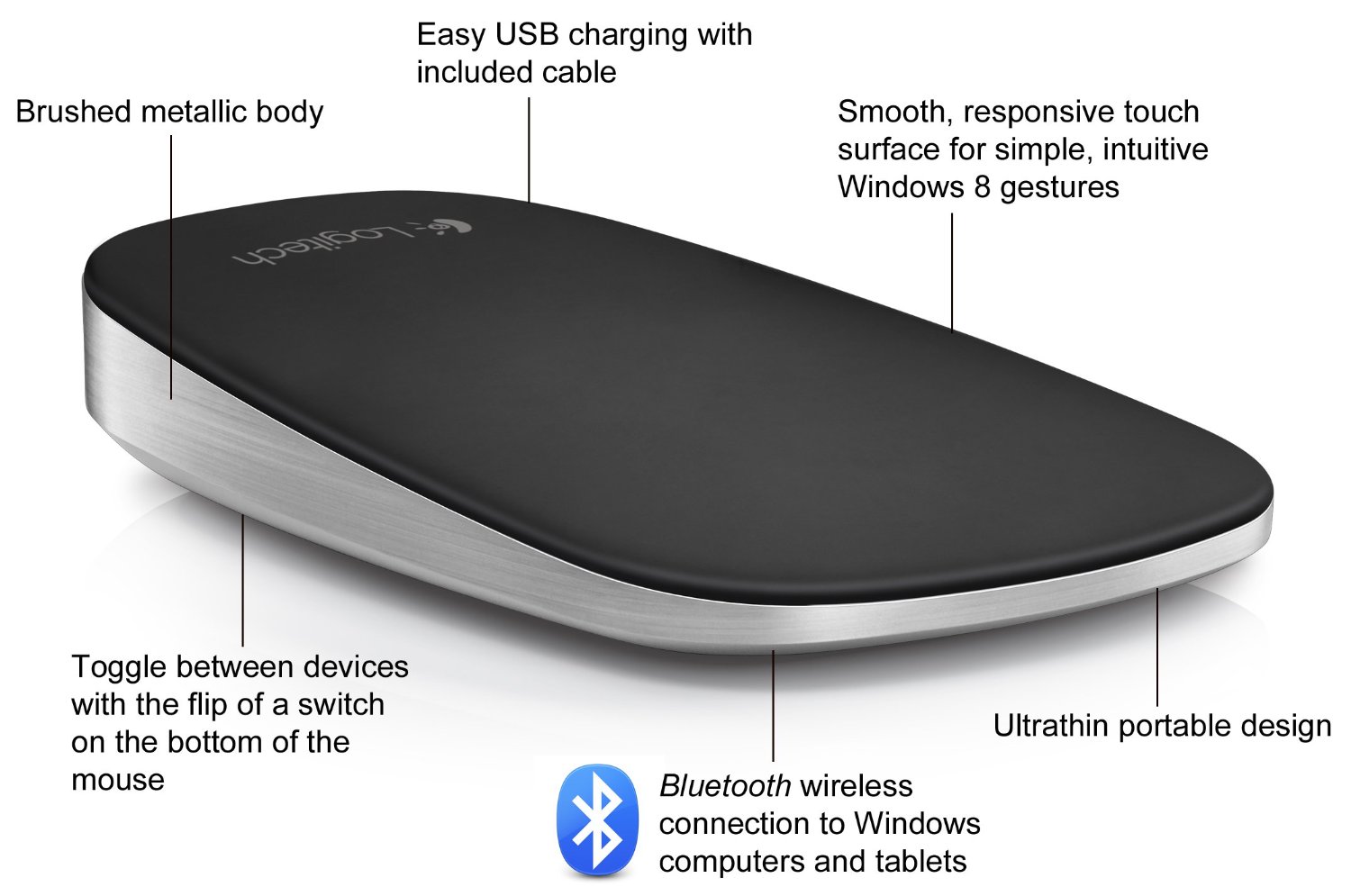 Bottom of this mouse is where many interesting parts are located. First there's power button, a connect button to pair with bluetooth, and a switch to toggle between two devices. The ability to pair two devices and switch instantaneously is a highlight feature because there's no need to put the mouse on discover mode, pair, and redo that for another computer. Lastly, there's a micro USB jack on the bottom and I find it to be the biggest flaw of this mouse.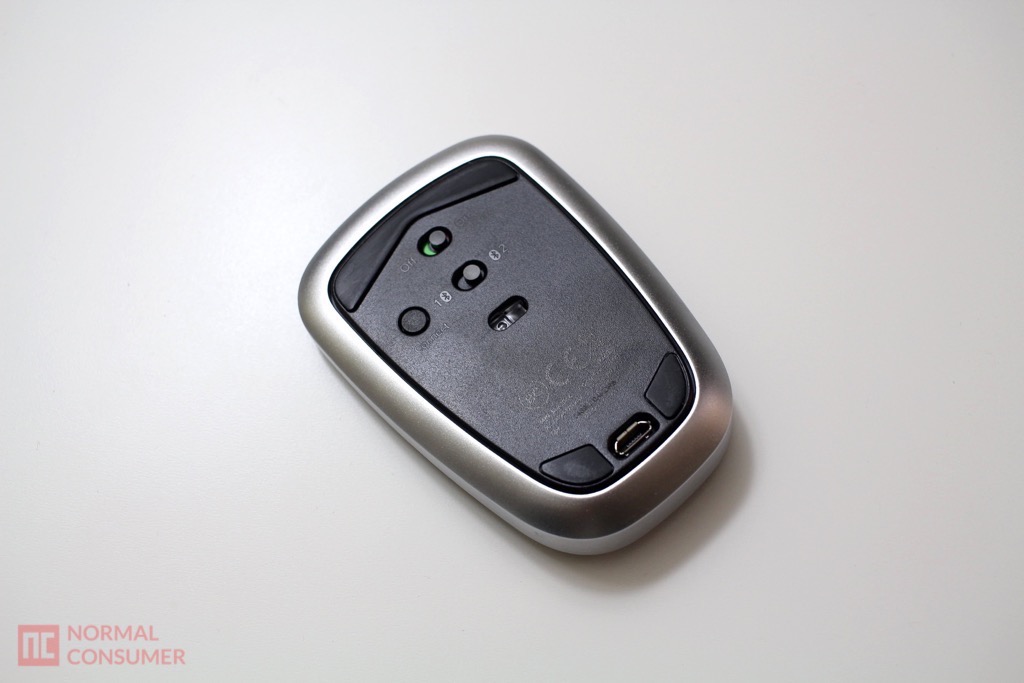 Because the port is located on the bottom, it's not possible to charge and use it simultaneously. As you can see, charging would lift up the mouse and make it not usable. I wish it was located in the front so that it would charge and work at the same time.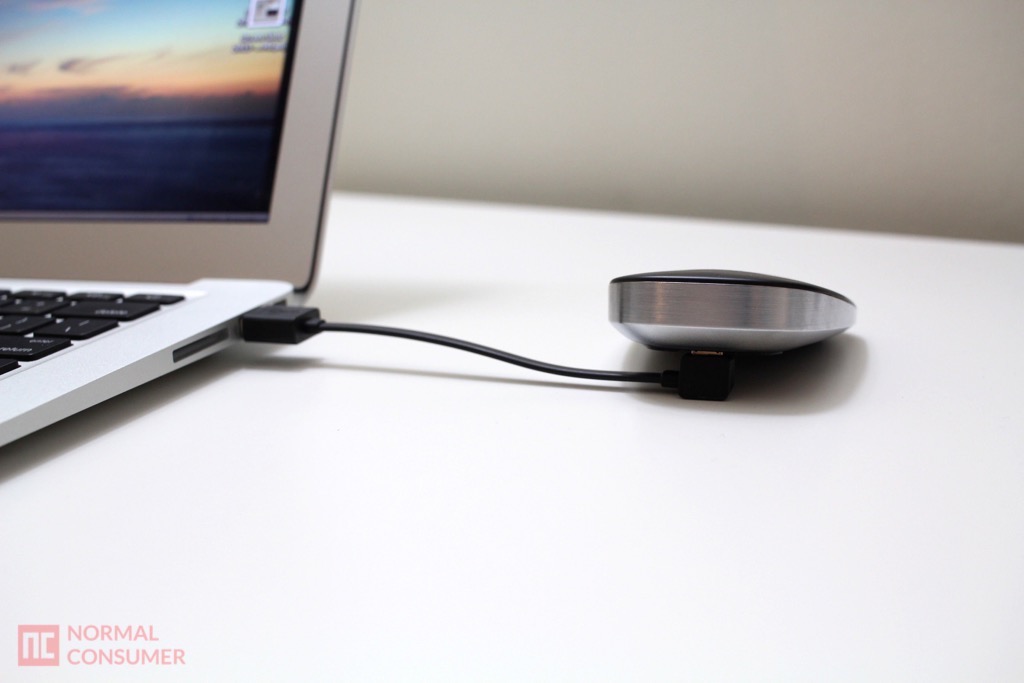 You could see a small green dot to indicate that it's charging, and it's nice that a few minute of charging lasts for hours and charges rather quickly. I haven't had any issue with battery running out at all. On a Mac, I was also able to see a battery indicator so it was never an issue.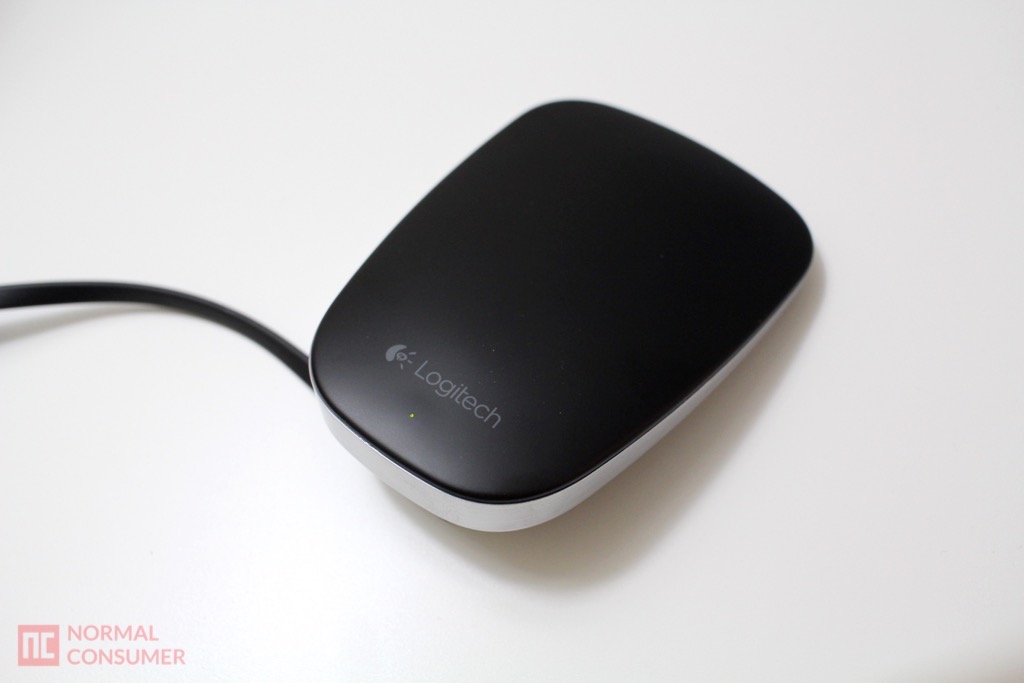 Take a look at the mouse next to the 13 inch Macbook Air.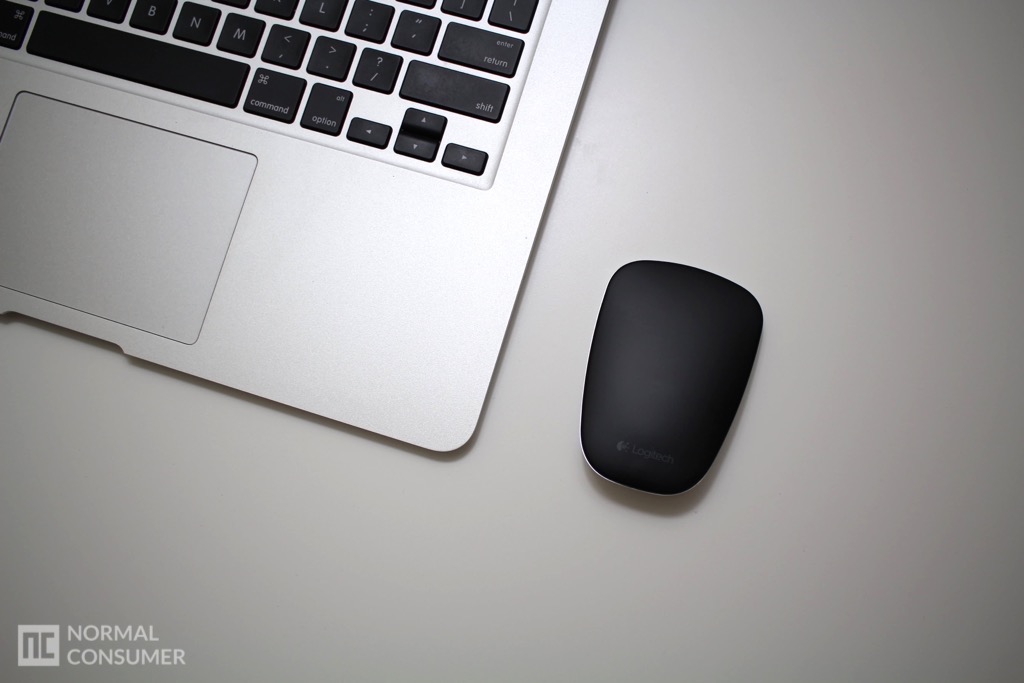 Next to an iPhone 5 which is becoming a smaller smartphone nowadays with its 4 inch screen.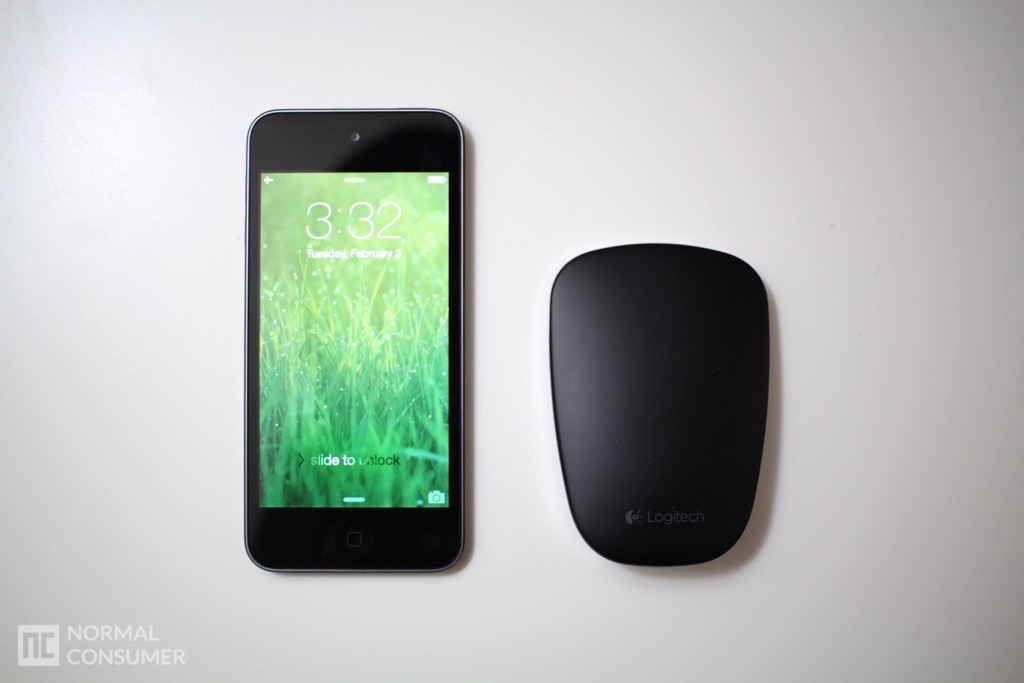 My hands aren't big but the mouse definitely gets covered when using. This isn't meant to be an ergonomic mouse but surely is ultra portable.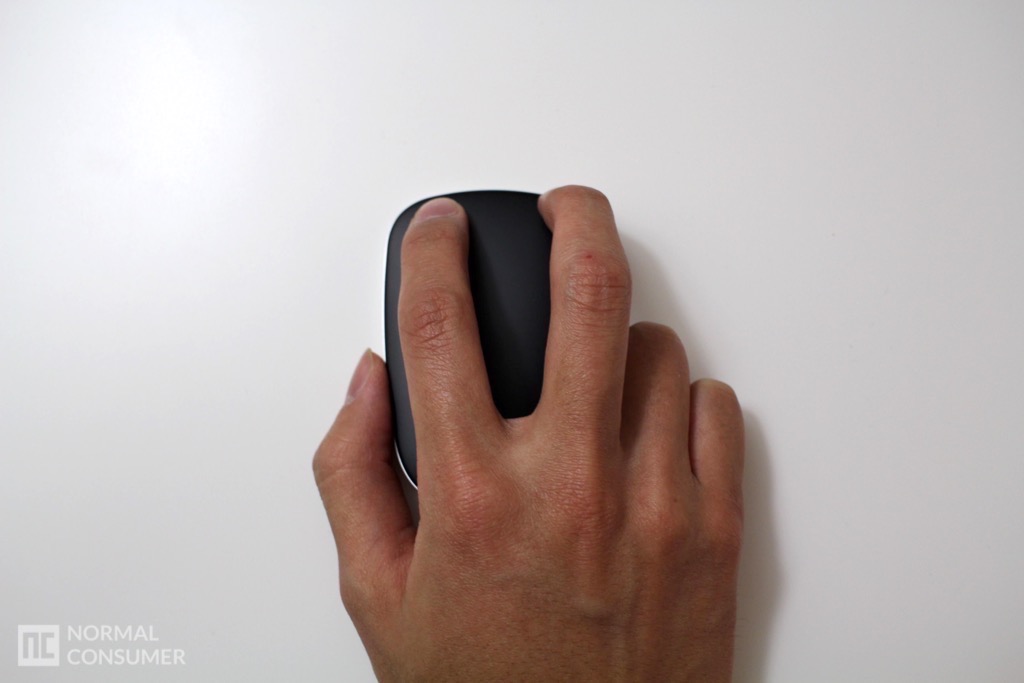 Putting the mouse on my palm, you can see that it's quite a compact one. I think I like it better than the Apple Magic Mouse as it's lighter and charges by USB easily.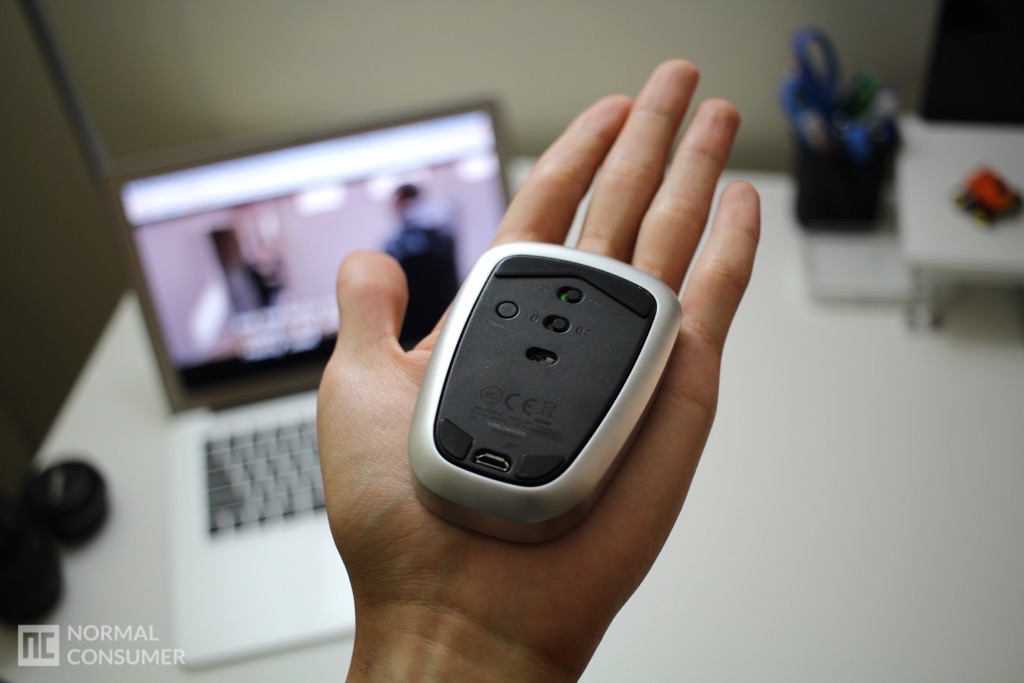 In order to get full potential of this mouse, you just need to make sure to install the Logitech Preference Manager found online, and you can use all the gestures as shown below: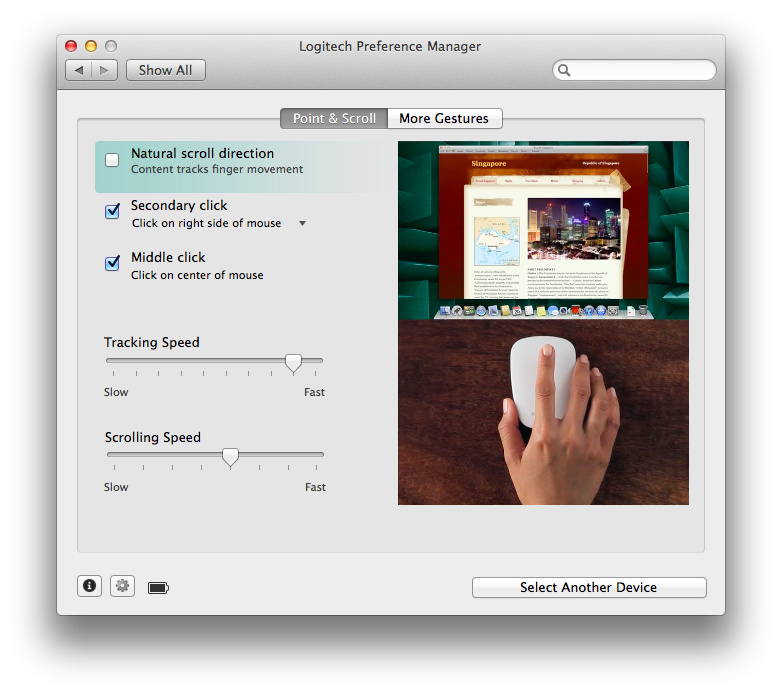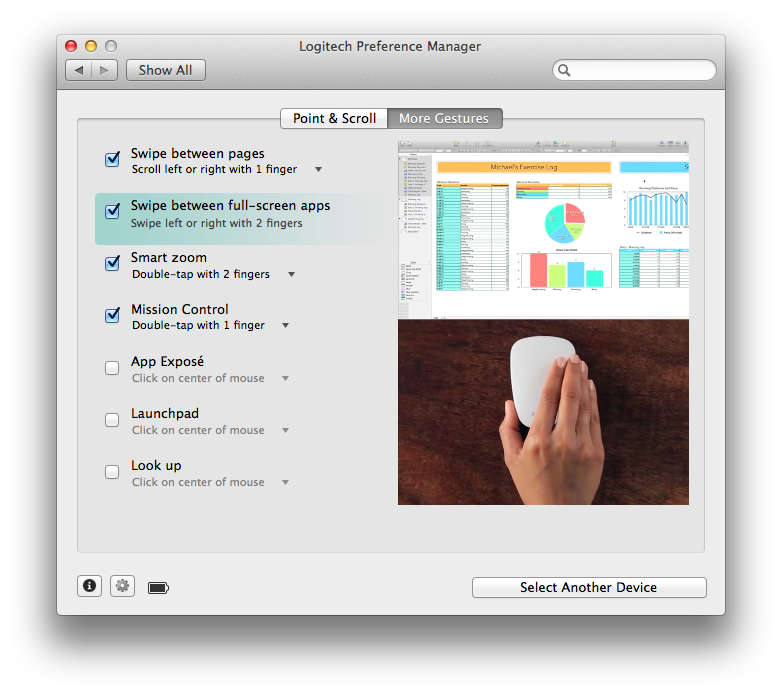 And for Windows 8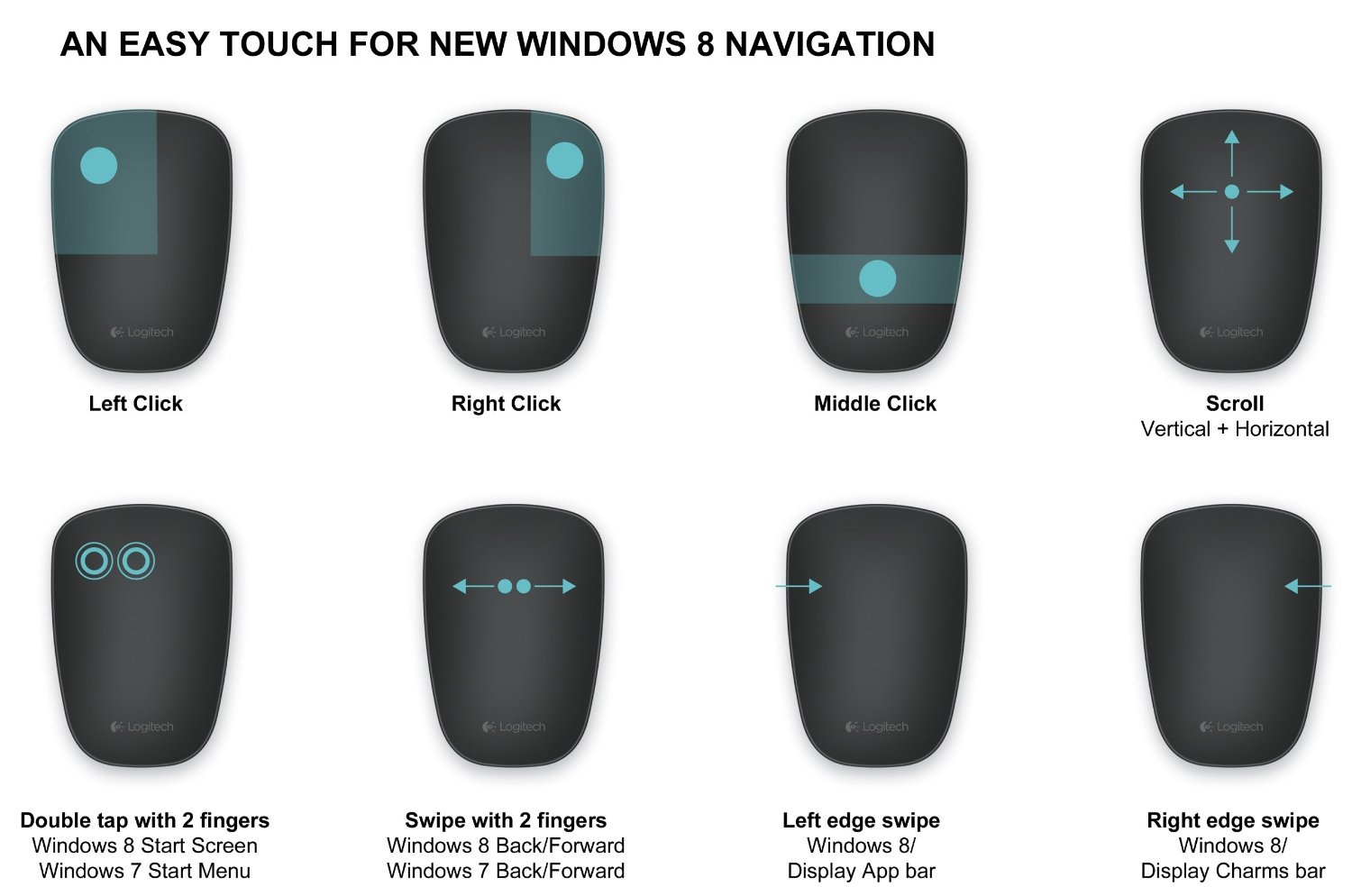 I like this mouse a lot and would take this with me on the go with my laptop. However, I wouldn't use this as my primary mouse at home or at work to do some serious work. Definitely wouldn't think about gaming with this, but it wins in the multi gesture and portability department. The charging port could've been located in the front, but no big deal since the battery lasts a long time over short period of charging. One software flaw I found is that tap to click isn't available and requires a physical click for single clicks. If you take your laptop on the go often, I'd definitely keep this Logitech Touch Mouse!
Pros
+ Super compact and portable
+ Charges via micro USB
+ Ability to pair two devices with bluetooth
+ Multi-touch on both Windows 8 & Mac OS
Cons
– Charging port makes it not possible to use while charging
– Can't tap to click
– Wish it came with a little carrying case/pouch