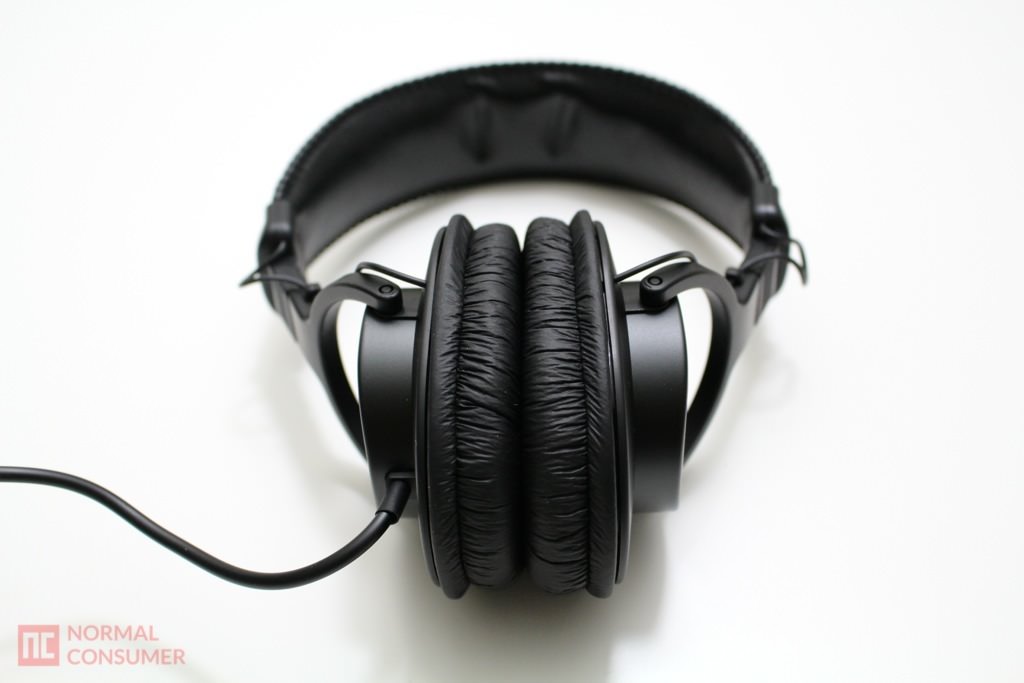 Sony MDRV6 Studio Monitor Headphones is a classic headphones often seen in studios and music industries. To tell you upfront, the sound quality is amazing with clean bass that's not weak and clear winner in treble department. It's very similar and almost identical to Sony MDR7506 so I'd recommend getting whichever is more affordable. If you either monitor your own recordings or simply want to hear good and clean sound, this is it. Brands like Bose and Dr. Dre might sound heavier or "better" as some say with bass but Sony's studio monitor offers clean and undistorted sound at a fraction of some competitors!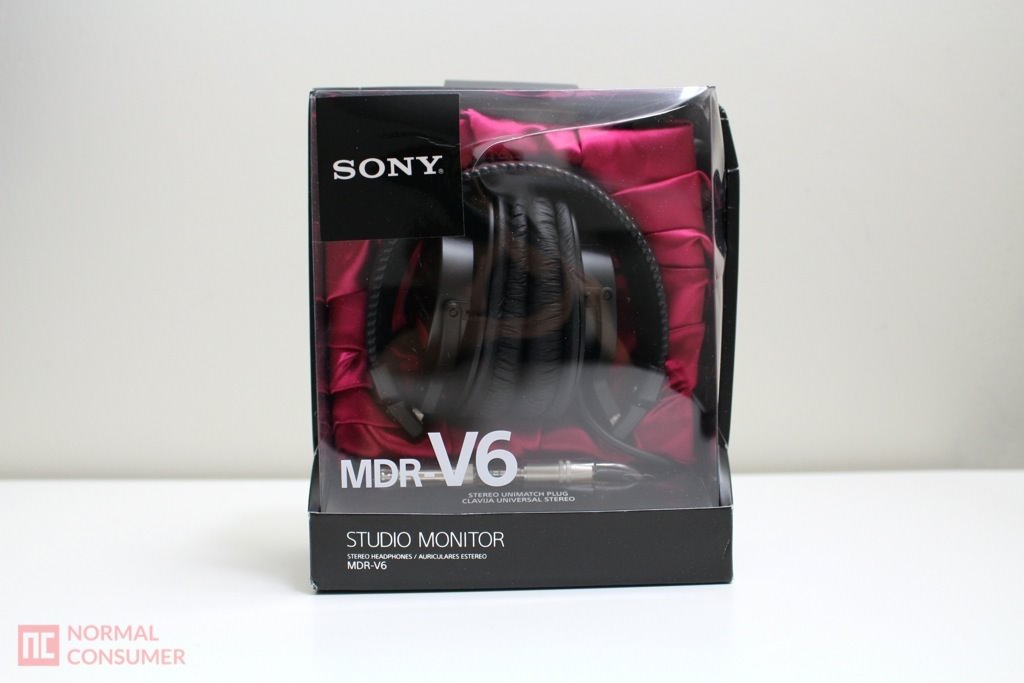 My package arrived damaged for some reason, but it's got a classy look with the headphone sitting on a fabric and covered in a clear plastic. I like it.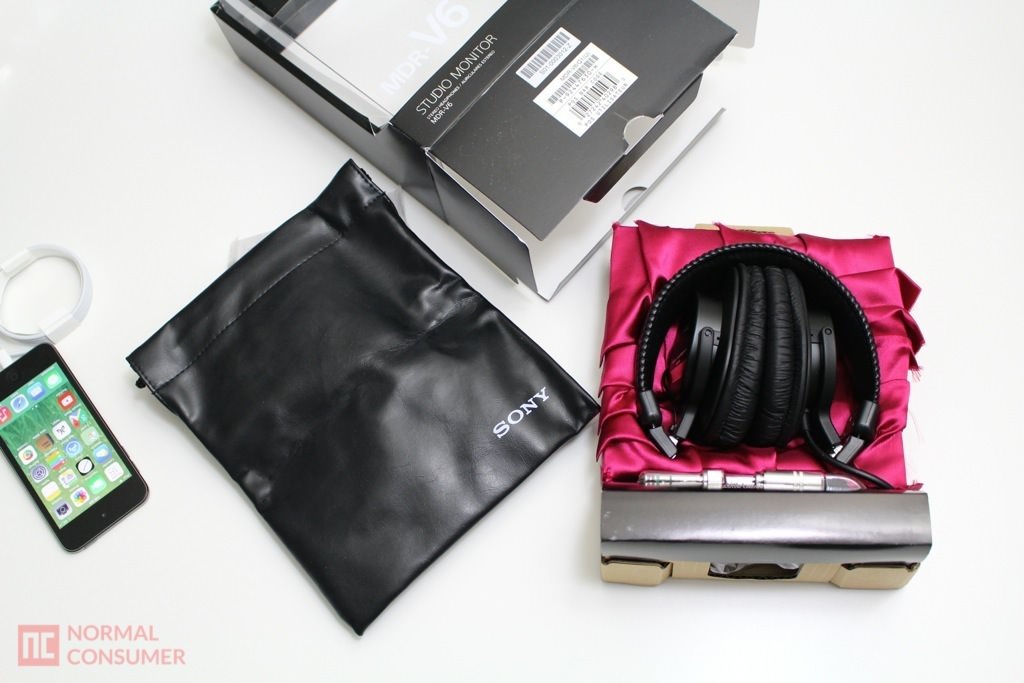 Pulling the contents out of the box, we get the headphone itself with a long coiled wire that can stretch more than 10 feet, literally, a carrying pouch, and a 1/4 inch adapter.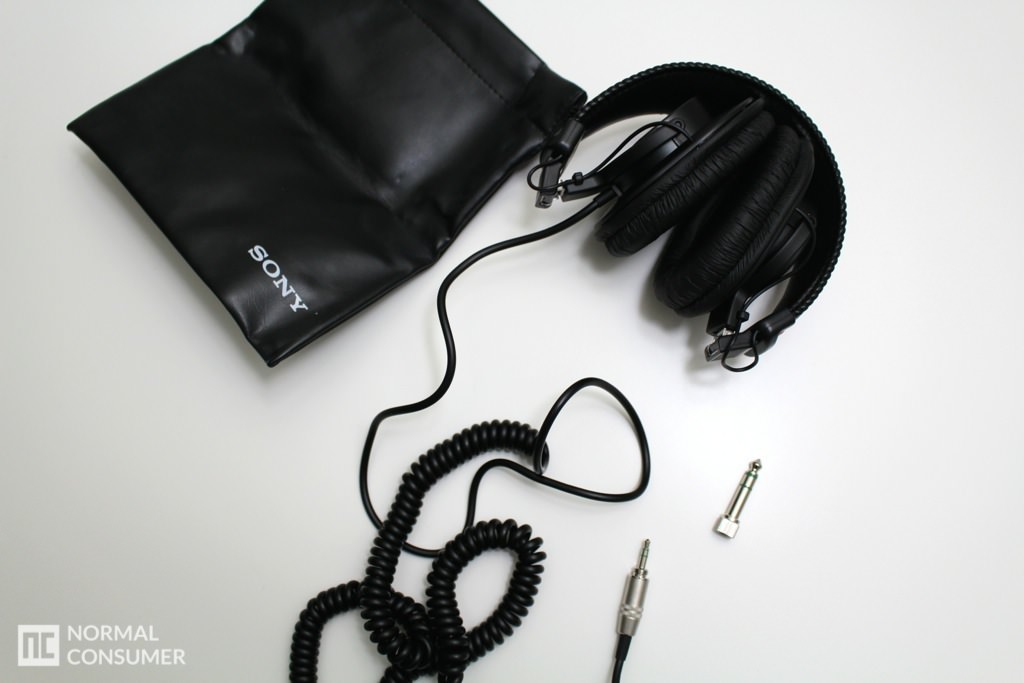 You'll most likely use it without that adapter and you can see the 3.5mm jack is on a thicker side. However, it's very sturdy and seems to hold up well even when being pulled.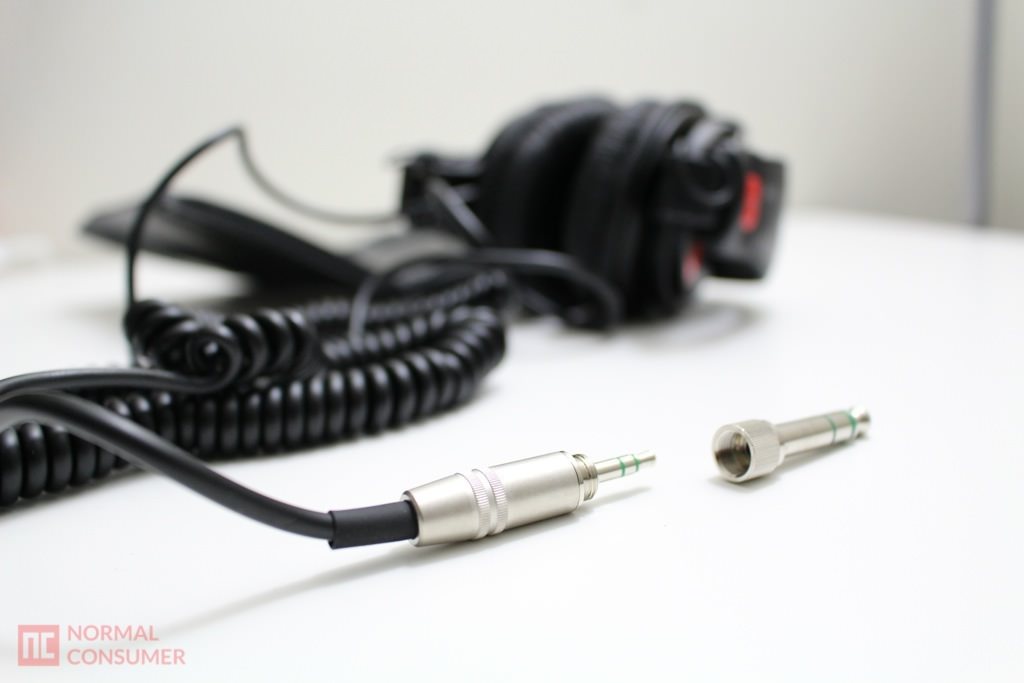 Nice thing about this headphone is that the cups folds up and makes it portable. But at the same time, its long wire makes it not so portable and I do wish that it would detach if needed. The headphone is pretty light yet doesn't feel cheap at all. I don't imagine or wouldn't carry this around all the time, but definitely feasible.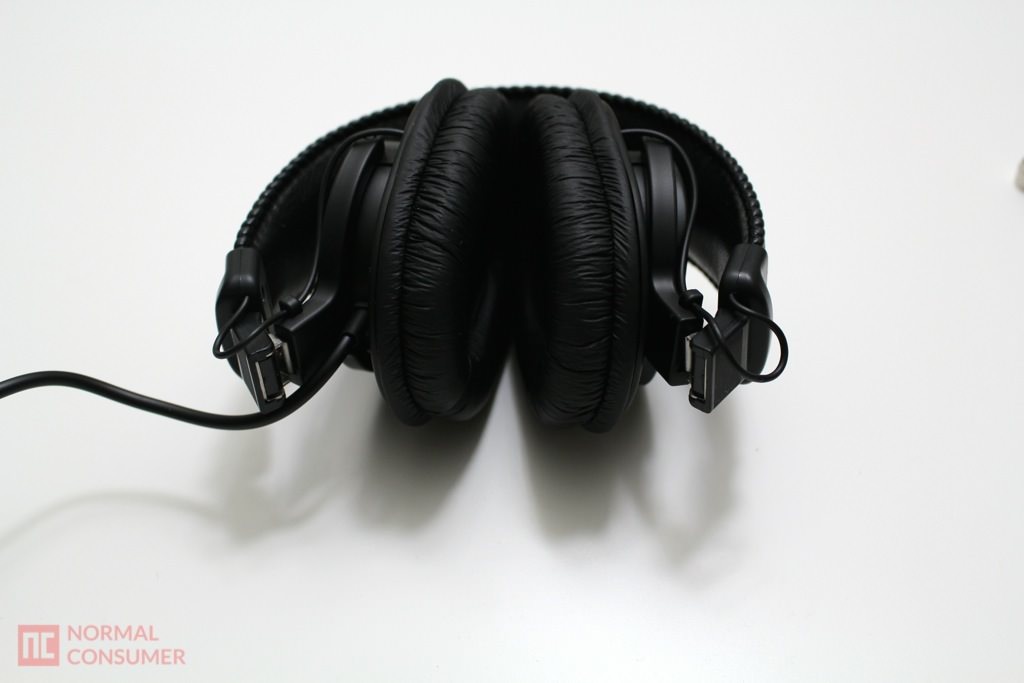 The headphone adjusts well to various head sizes and I had absolutely no problems with it. Even if the headphone sounded great, I wouldn't like an uncomfortable one, but this set both sounds and fits great. I don't look at the exact headband size but the option is there if you want to remember which number fits your head.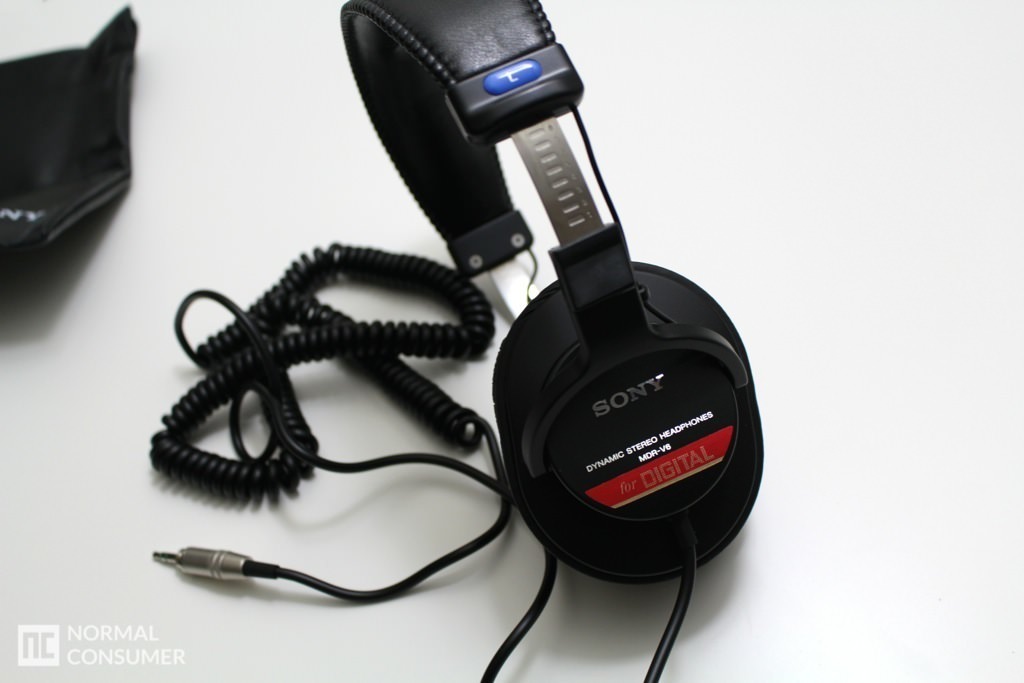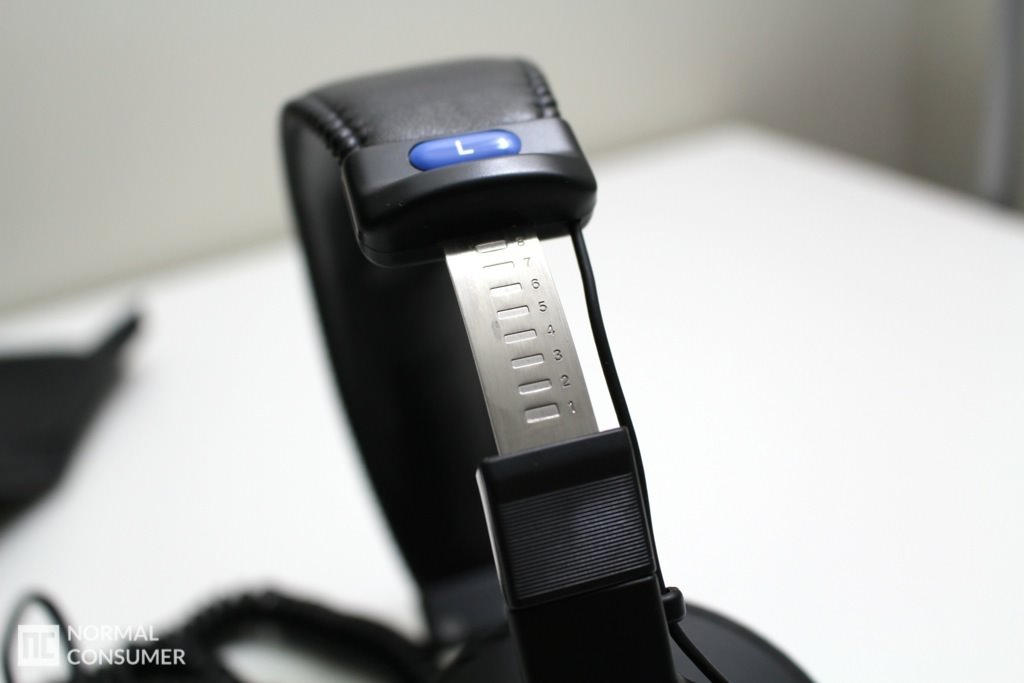 While the cups are made out of plastic, it feels premium and logos and printings are metallic. I'd feel comfortable wearing this anywhere in public and not look goofy or funny.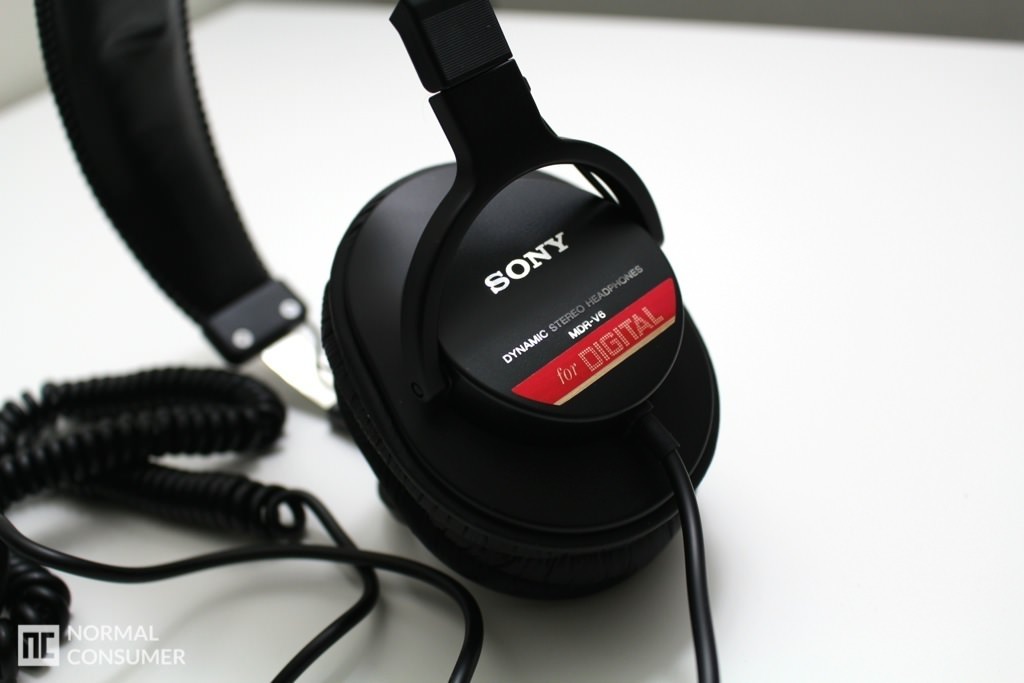 One little problem I could foresee is the little wire that attaches the 40mm drivers on the cup to the headband. I haven't had any issues so far but if it gets stuck while shortening the band, it could probably wear out.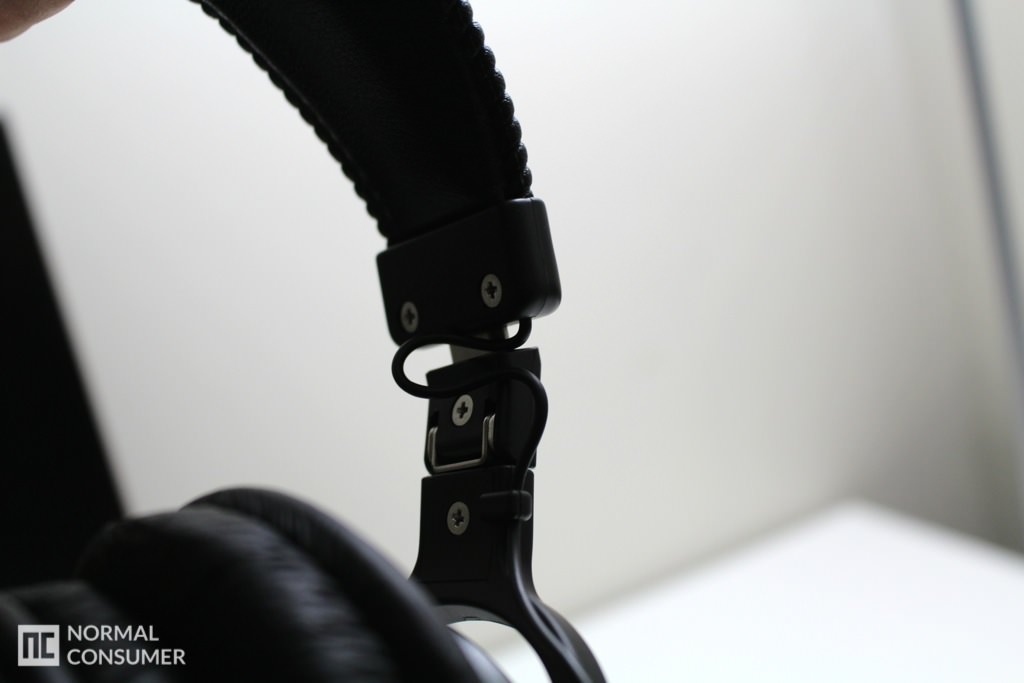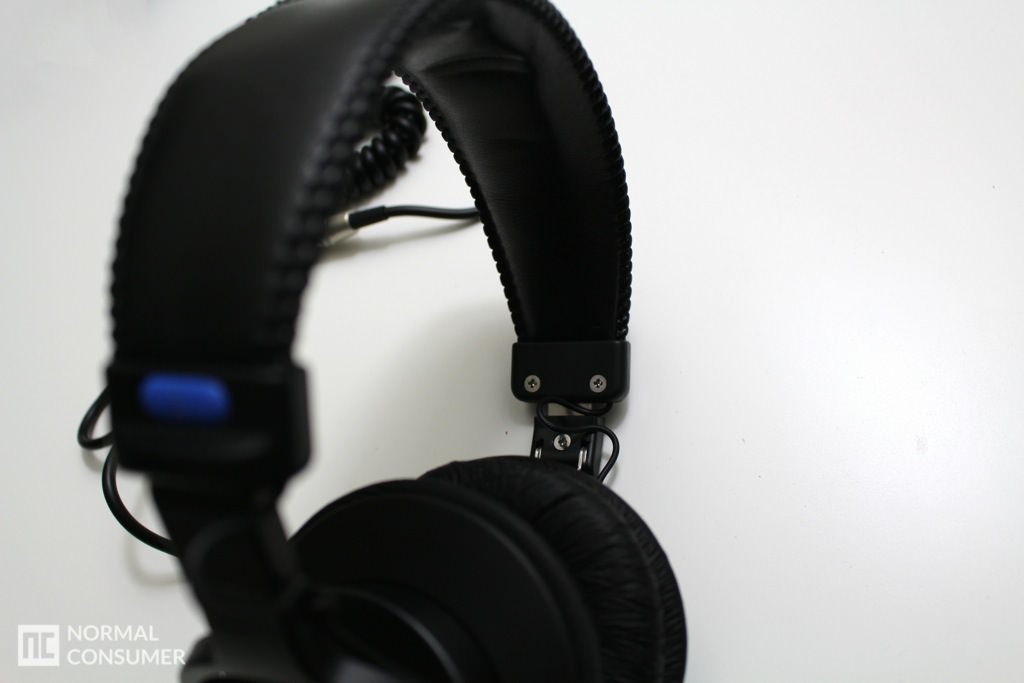 Sound quality is great. I'm personally a big fan of Bose, not because they're hyped, but because of the deep bass it's able to produce. This Sony does the similar for me, along with a cleaner treble that I can hear so clearly. Clean and bass are two words that would describe this headphone for me.
The headband seems to be covered in faux leather with nice stitchings and padding underneath. It's sturdy and not heavy at all, so I think you can easily get away wearing this for a few hours comfortably. I personally needed to take breaks because the part where my glasses sits on my ears became a bit uncomfortable, but I think that's just inevitable with glasses.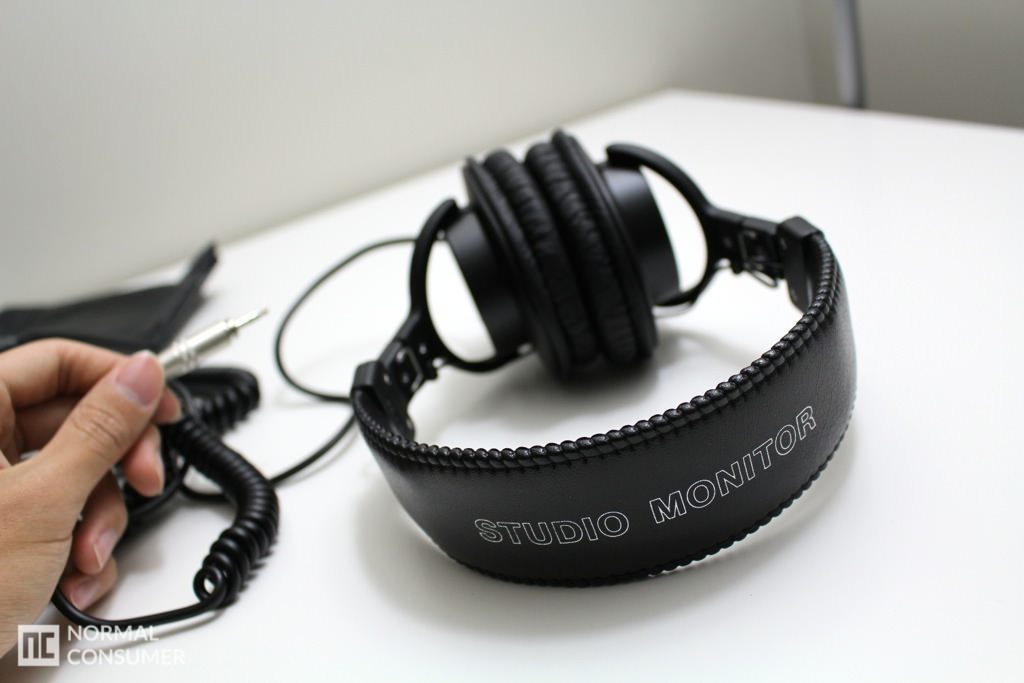 Sony MDRV6 Studio Monitor Headphones is simply great and affordable. It costs under $100 now and you can't go wrong with it. I might think twice about the long wire if you plan to carry this wherever you go, but the option is there with an included pouch. While it's not noise cancelling, it does keep the external noise out well with the comfortable and squishy cushions. I have a friend who had this pair of headphones for +5 years and it's still going strong, impressive.
Pros
+ Clear treble, powerful bass
+ Affordable (less than $100)
+ Solid build quality, durable
+ Long wire stays compact when not stretched
Cons
– Wish the wire was detachable or included shorter one