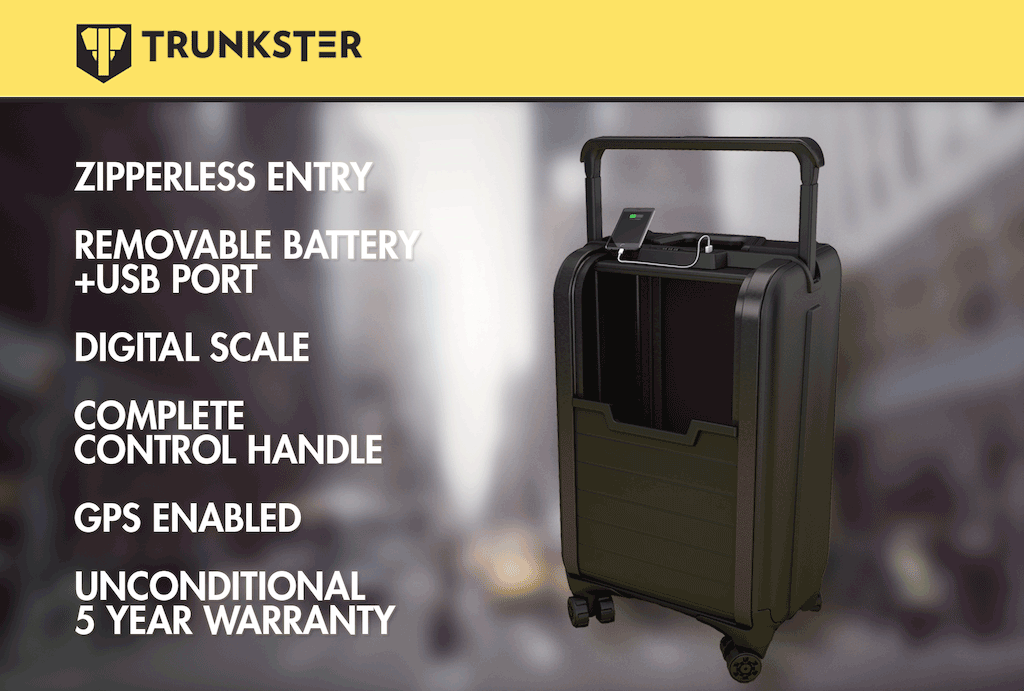 Trunkster is a new zipperless luggage that you probably haven't seen before, and that's because it's different from the traditional ones we're used to. Whether yours has zippers or fancy combination locks built into it, they often jam and break over time since you probably pack more than a luggage can handle. Currently raising funds on Kickstarter, Trunkster offers zipperless entry that lets you open and close the luggage with a sliding door. In addition, it offers many high tech features like a built in scale, a battery pack, and an optional GPS for you to track down the missing luggage! Let's look at the video:
The sliding door is nice to reach or put away things from the luggage with ease instead of having to unzip a traditional luggage, open it up on the floor, etc. That's the main highlight that differentiates Trunkster from others in the market, but its built in scale will save you from troubles of having an overweight bag in the airport. Being in US, I haven't seen airlines weighing carry-ons for domestic flight but hey, still a nice feature and definitely useful for checked bags.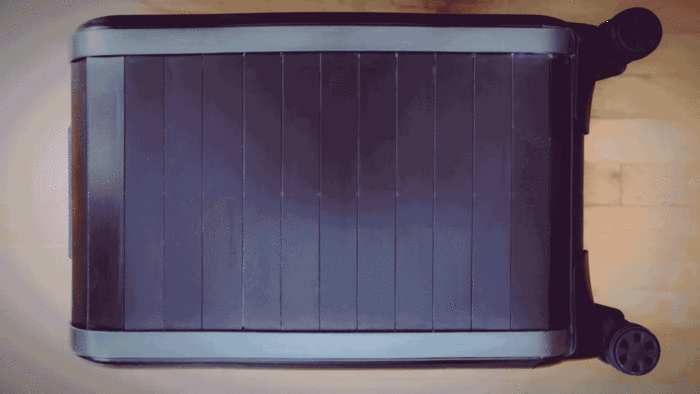 Trunkster is available in two flavors: carry-on and checked sizes. It's worth noting that the removable battery and USB charger is only available on the carry-on, but I imagine myself using the carry-on more. While you can carry more with checked bags, it usually will cost you money and time at the baggage claim, and worst case scenario, go missing. This is when the GPS tracking could definitely shine so you can tell the clueless airlines where the bag is. The handle on my current luggage becomes flimsy when stretched out all the way and I also think the wider handle that goes from edge of edge of the luggage will be nice.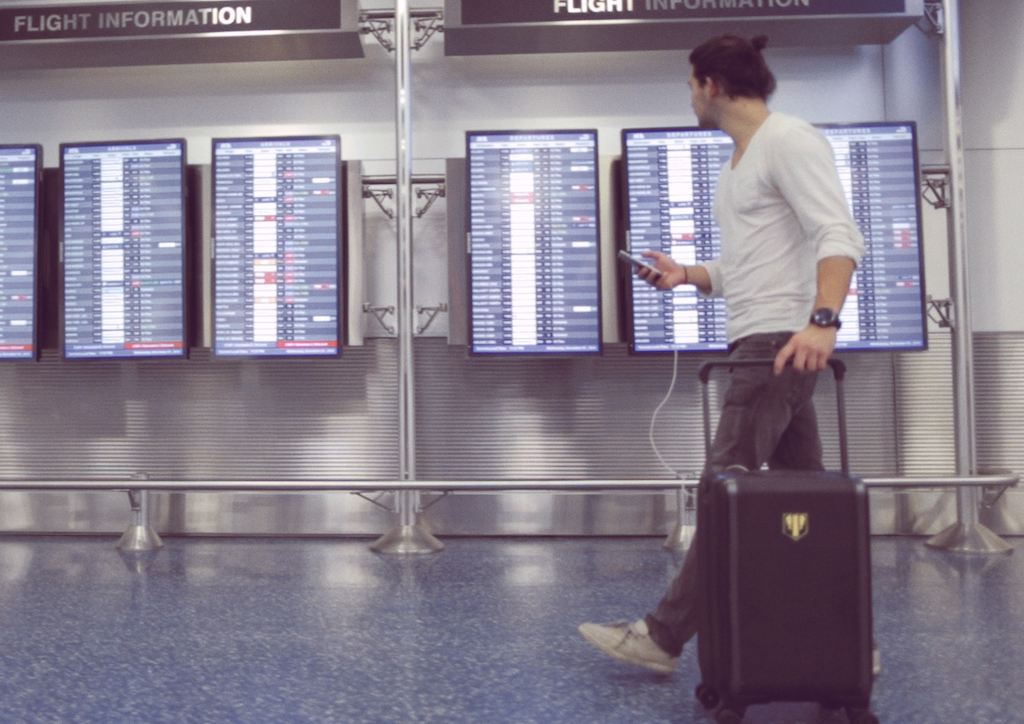 You can check out the current fundraiser here and I'm excited to tell you that a full review of Trunkster will be available here sometime in August or so. Do order one now or if not, definitely make sure to check back for the review!